Poached Lobster with Vegetable Macédoine
This refreshing starter is elegant to present and can be fully prepared in advance!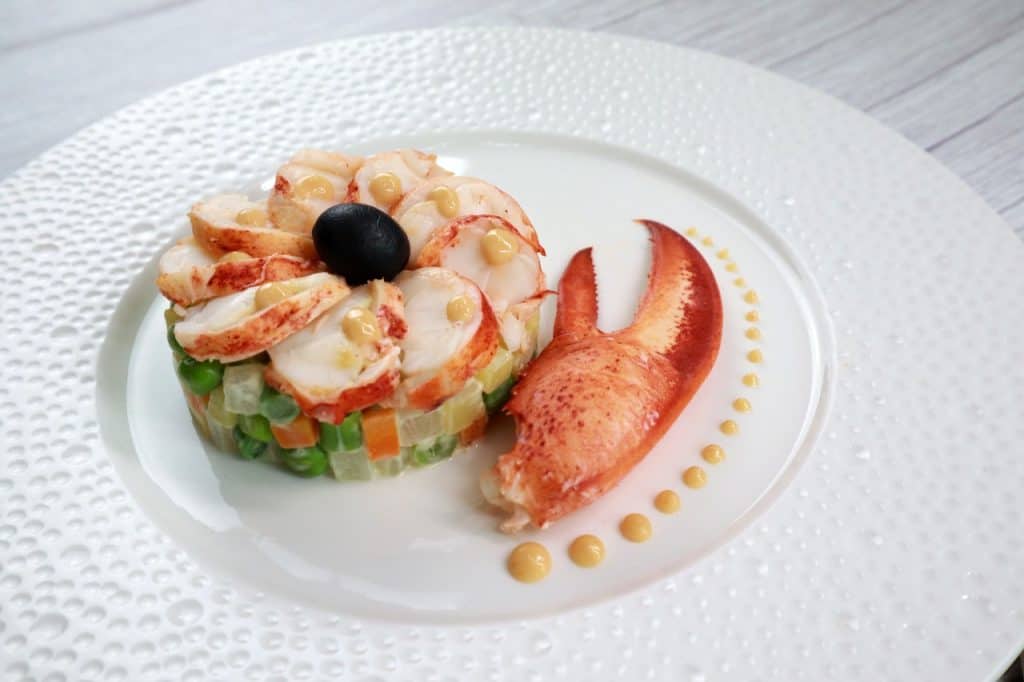 Lobster has an exquisite taste and a luxurious reputation. It is a prized culinary delight enjoyed by seafood enthusiasts around the world. Renowned for its succulent, firm flesh and striking appearance, the lobster has earned its place as a delicacy on menus and at high-end feasts. This crustacean, found in both saltwater and freshwater habitats, was in its humble beginnings a common food source for coastal communities but with time it became a status symbol of refinement in the realm of gastronomy.
We like to treat ourselves occasionally and when it comes to culinary delights, the lobster truly stands out. By keeping a less-is-more approach, the lobster's natural flavours take center stage and it is easy to fully appreciate the taste and texture.
Easy prepping the lobster
There are three important preparations to this dish that will take some extra time. Click the links for the detailed recipes below.
Keep everything fresh and plate the ingredients before serving the dish. Because it is lobster, we like to make it look more sophisticated than a regular weeknight dinner.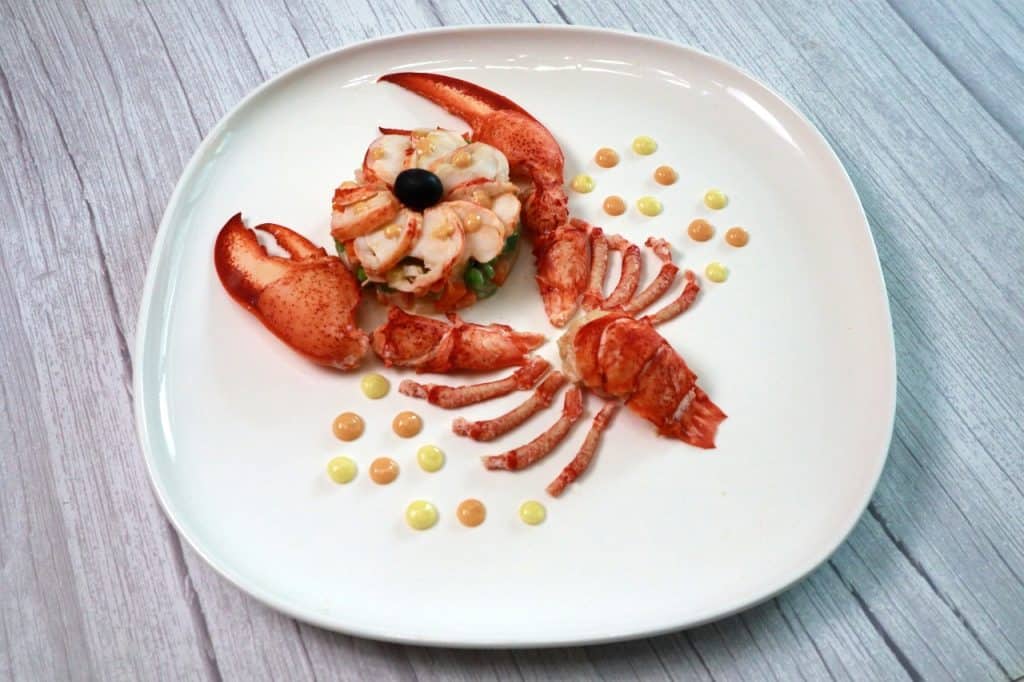 You can follow our ideas, or you can apply your own creative skills to make an attractive dish!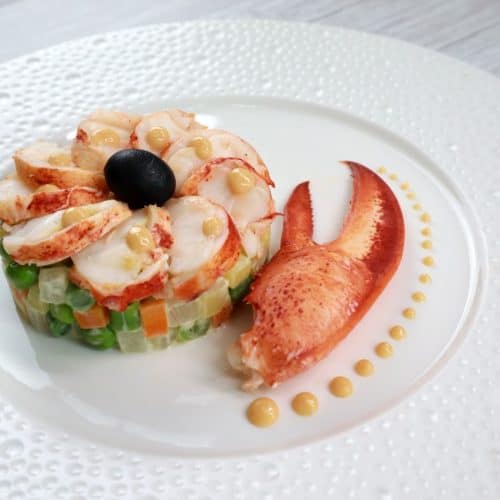 Poached Lobster with Vegetable Macédoine
There are three important preparations to this dish that will take some extra time.
Ingredients
200

gr

macédoine

1

pc

poached lobster

2

tbsp

homemade mayonnaise
Instructions
Combine the vegetable macédoine with the mayonnaise. Season to taste with salt and pepper, and toss well to coat.

Use a ring to stack some macédoine in the middle of the plate and cover with slices of lobster tail.

Finish with a full claw and some dots of mayonnaise or cocktail sauce.
Nutrition for 1 portion
Calories:
160
kcal
Carbohydrates:
14
g
Protein:
4
g
Fat:
11
g
Cholesterol:
7
mg
Sodium:
138
mg
Fiber:
4
g
Sugar:
0.1
g
Vitamin A:
5087
IU
Vitamin C:
10
mg
Calcium:
27
mg
Iron:
1
mg
Tried this recipe?
Let us know how it was! #culinaryambition