The Best Homemade mayonnaise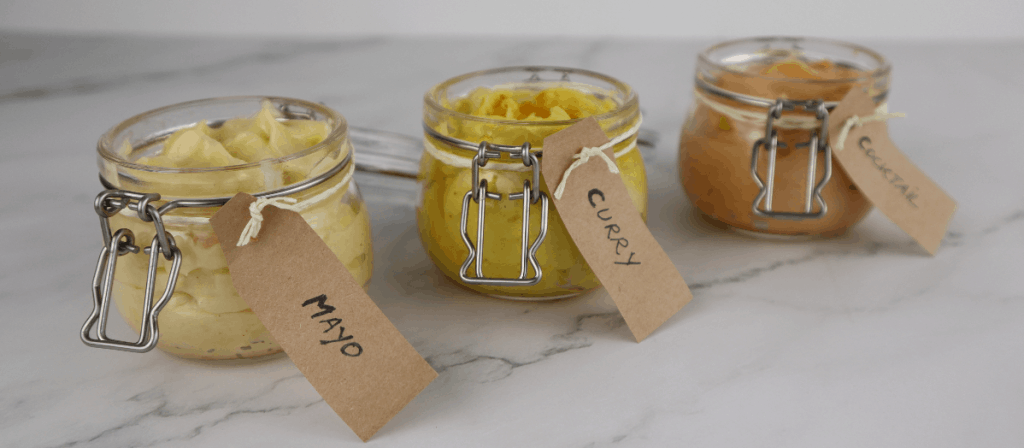 This was the first 'recipe' Yannick made when he was only eight years old. It is as easy as boiling an egg, you only need to know how. If a child can make it, then everyone can!
Mayo, the more familiar term for mayonnaise is said to be derived from the old French word 'moyeu' which means egg yolk.
This emulsion of eggs, oil and mustard is a base for lots of other cold sauces such as tartare and cocktail sauce.
Some say that fresh mayonnaise keeps up to 2 weeks in the fridge but we recommend you to make it in small badges, store it in an airtight container, and use it within a few days.
Homemade mayonnaise
Who is still making mayonnaise at home?
Instructions
Whisk the mustard and egg yolk together, add the vinegar.

Gradually incorporate the oil.

Keep on whisking to make the mayonnaise thick.

Season to taste with salt and pepper.
Notes
It is important that all the ingredients are at room temperature.
Flavour the mayonnaise with freshly chopped herbs such as chives, parsley, dill, tarragon, basil….
Nutrition for 1 portion
Calories:
120
kcal
Carbohydrates:
1
g
Protein:
1
g
Fat:
125
g
Cholesterol:
5
mg
Sodium:
42
mg
Fiber:
1
g
Sugar:
1
g
Iron:
1
mg
Tried this recipe?
Let us know how it was! #culinaryambition