Best way to poaching Lobsters
Lobster is a luxury product and so we will cook it to optimise the flavour. You can surely poach it in water, but poaching lobsters in a court bouillon is straightforward to make and it injects more aroma to the dish being prepared.
For animal lovers and to straighten out rumours about lobsters crying, scientists have said that because of the minimal size of a lobster's brain and the way it is, they don't suffer when they are plunged in boiling water. The heat of the water creates a pressure under the shell which evacuates air, and this sound may be heard as 'crying'.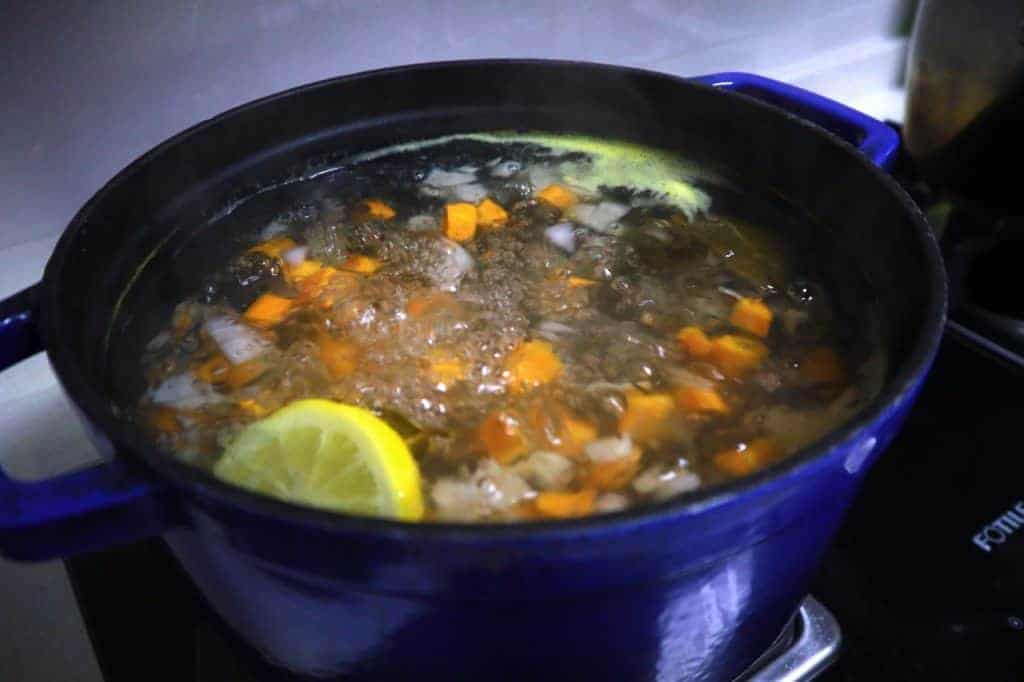 After poaching, we leave the lobster to cool in the court bouillon. This prevents it from drying out and the cooking process will go on for a little longer.
Related: How to make a classic court bouillon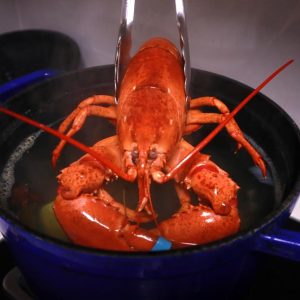 Lobster Poached in Court Bouillon
Lobster is a luxury product and so we will cook it to optimise the flavour
Ingredients
3

L

court bouillon

2

pcs

lobsters 500gr each
Instructions
Prepare the court bouillon

Poach the lobster for 5 minutes then remove the pot from the stove and let the lobster cool down in the court bouillon.
Notes
The cooking time of a lobster depends on the size, for soft boiled meat we calculate 1 minute per 100 grams.
With this technique it is easy to remove the cartilage from the claws while the lobster tail remains soft and moist.
Nutrition for 1 portion
Calories:
108
kcal
Protein:
23
g
Fat:
1
g
Cholesterol:
178
mg
Sodium:
592
mg
Vitamin A:
6
IU
Calcium:
118
mg
Iron:
1
mg
Tried this recipe?
Let us know how it was! #culinaryambition