8 Perfect Salad Fruit Cutters
Salad, vegetable and fruit cutters make eating healthy food more fun! Also referred to as slicers, dicers, and choppers, not only do they do a great job, but they are also versatile and multi-functional and can often be used for vegetables and cheese. Using cutters not only saves time, but will produce consistent slices, decorative cuts, and minimise wastage.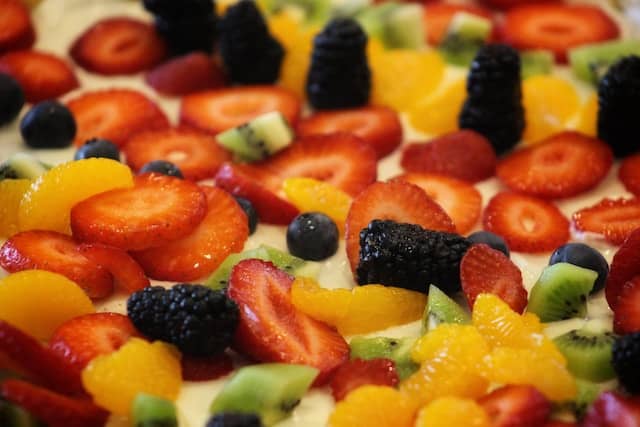 List of perfect salad fruit cutters
Things to consider before buying salad fruit cutters
Type of cutter
Although many fruit and vegetable cutters are labelled 'all-purpose' as they can produce a variety of cuts, some are more specific and designed to cut or slice only one product. Consider how you want to use the product before buying..
Size and volume
Size is an important consideration when choosing salad fruit cutters. A variety of machines slice, dice, wedge, or chop products in a range of sizes whilst others are designed for one job such as a fruit and vegetable corer. When choosing your perfect cutter it is important to know how often you will use the gadget and for what.
Overview of perfect salad and fruit cutters
8 pieces of mini size cutters including a flower, rabbit, circle, five-pointed star, and heart-shape will make salads, cookies and desserts look better! The cutters are made of stainless steel and plastic and are safe to use. Because of their small size it is sometimes difficult to push the fruit out of the mould but it still serves its purpose and children will be keen to help prepare food whilst making the food look great!
Also read: Best salad choppers
We would never have considered this grape cutter, but with more than 11000 sold and reviewed on Amazon at the time of writing, it is a much appreciated gadget. It works perfectly for most seedless grapes and grape tomatoes. The serrated blades slice easily through the fruit skins and cut it into quarters quickly, and safely. It is easy to hold while cutting due to its soft, non-slip plunger and curved finger rests. All pieces come apart for easy cleaning by hand wash.
Read also: Best food dehydrators
This is another grape cutter, which shows again how popular these are! It is suitable for most seedless grapes and cherry tomatoes, strawberries, blueberries and other fruits. Although it is described as being the perfect tool for cutting food for babies, it can also be used for cutting fruit or tomatoes.
This tool is durable and high-quality and safely cuts fruit into 4 small pieces. A gentle press with the thumb cuts the fruit and when finished it automatically contracts and returns to its original position. Its small size means it is convenient for storage and is portable. To clean, rinse directly under running water, or put it into the dishwasher.
Read also: Best mini food processors
Do you really need a set of 2 or 3 banana cup slicers? No problem as it also slices hard boiled eggs, fruit, and garlic into pieces. This slicer is made of a high-quality stainless steel blade and a durable plastic body, with smooth edges for comfortable use. It is rust resistant, durable, reusable, and easy to clean. The perfect tool for cutting fruit consistently and making a fancy fruit salad.
Read also: Best chef knives
It looks like banana slicers always come with 2 pieces! This gadget works like scissors and is easy to use and slices whole bananas in seconds. It can also be used to cut ham, sausages or strawberries. The stainless steel material will not rust and can be cleaned easily in the dishwasher, but we recommend washing this tool as soon as possible after use as food debris will become difficult to remove over time.
Read also: Best manual vegetable peelers
Another gadget that we like is this strawberry slicer. It perfectly creates even strawberry slices and works best when using fruit that is still firm. Very ripe and soft strawberries might come out slightly mushy even with the razor sharp blades. This gadget is perfect for cutting strawberries to garnish cakes and other desserts. Please note hand washing is recommended as this tool is not dishwasher safe.
Read also: strawberry pie filling recipe
This commercial model is great if you often need to chop fruit and vegetables for a large number of people. The four blades are sharp and cut fruits and vegetables in different sizes and shapes with a simple press of the ergonomic handle. This machine is very stable thanks to the four non-slip feet and maintenance is easy with removable blades and push block. 
A mandoline slicer can't be missed from this list. We love it and although it doesn't shape your fruit into a heart or a star, it will produce perfect slices. Also read our reviews about mandolines to see other options.