Our Amazon Prime Review Reveals 15 Secrets of this Awesome Subscription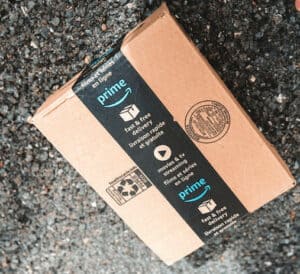 Getting an Amazon Prime membership is a great way to enjoy shopping with the world's top online seller. It has many perks and is ideal for those who want in on special sales like Amazon Prime Days and Black Friday.
We think it has great value. That is why we have done this Amazon Prime Review. We also want to show you some of the benefits you may not know about.
You may remember there was a time when this service only offered free next-day delivery. Now, it has grown to include many Amazon services like video streaming, music, books, and cloud storage. Amazon even teams up with other companies to give extra perks like the free Deliveroo Plus.
But, let's see how you can benefit from joining Amazon Prime.
What is the difference between Amazon and Amazon Prime?
The difference between Amazon and Amazon Prime is the perks you receive at being a member of the subscription-based program.
Whilst shopping on Amazon has many advantages over other online retailers, being a part of Amazon Prime is even more valuable as you receive a lot of benefits that other customers do not get.
Of course, this is a paid service, but for the monthly or yearly fee, it is well worth the subscription price.
In fact, if you choose the annual fee, you get even a bigger deal because it is cheaper when you work it out by month!
Is Prime actually good?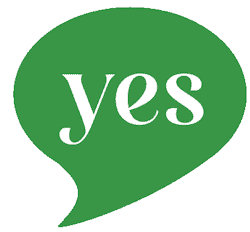 Yes, our Prime Review believes that Prime is a good program.
It goes beyond being good because it offers substantial savings helping families keep their budgets in check. It also offers something for everyone.
Let's review 15 specific benefits and perks you receive with your Prime membership.
1. Exclusive deals
Prime members are offered specials, promotions, and discounts that regular Amazon shoppers are not given.
2. Early access to deals and sales
Because you are a member, you can sign up for notifications to receive information on upcoming sales and promotions. You'll be ready with your shopping list before anybody else.
3. Free delivery
Millions of items are classified as free delivery, and depending on the product and availability, can be received on the same day, the next day, or in two days time.
4. Grocery deals
Many Amazon Fresh storefronts have items that are discounted exclusively for Amazon Prime members.
5. Convenience
If you are not sure what you need to order, shop throughout the week, and the handy delivery system will organise your items to all be shipped on the same day. No worries of packages arriving at different times and on different days.
6. Popular movies and shows
This is a really big perk of our Amazon Prime Review. Many people who have signed up to the subscription have been impressed at how many programs they get to watch. And, if cooking is your forte, take a look farther down the page at the cooking shows we found on Amazon Prime.
7. Prime gaming
Lots of free games and even a Twitch channel subscription.
8. Prime reading
Many books and magazines to read. Pass the time away with an exciting mystery or find your next recipe in one of the interesting cookbooks. If you have kids, this will be a great opportunity for them to expand their knowledge and stay connected at the same time.
Oh, by the way, be sure to check out the book we wrote ~ Cooking, A Culinary Adventure by Ilse and Yannick.
9. Prime music
Listen to music while you work, play, or do hobbies because you have a never-ending supply of tunes in all genres.
10. Amazon photos
This is another perk that we think is a fabulous part of our Amazon Prime Review. To be able to upload all your photos and store them in the cloud for free is a great deal. Many of us are so overloaded with pics on our phones and computers that being able to safely store them is worth a lot to us.
11. Prescription savings
Does the high cost of getting your prescription filled scare you? This is one of those secret perks that many people do not know about.
Amazon Prime offers savings and discounts on prescriptions to be filled at several major pharmacies around the US, as well as Amazon Pharmacy. This feature, alone, could really help many individuals and families.
12. Prime "try before you buy"
This is amazing if you are not sure what size you should order or if you aren't sure the style will suit you. How many online companies can you think of that let you try the clothing on before you actually pay?
We've done a bigger section on this perk, so take a look further down the page to read all about the program.
13. Prime Days
These days have become epic sales days for anyone with a Prime membership. As they become more successful each year, Amazon offers more of the designated days at different times of the year.
14. Prime early access
30-minute early access to Lightning Deals on Amazon
15. Free for 30 days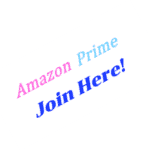 Amazon is offering a Free Trial and this is probably the best time of the year to check it out and then sign up.
You'll get to see everything inside, and since Christmas is coming up, and you will need to do your shopping, there is no doubt, the membership will come in handy.
Joining will actually save you some money … That leaves you more dollars to do more shopping!
What cooking shows are on Amazon Prime?
Cooking programs are a lot of fun to watch. You can see how others do things, and at the same time learn some tips and tricks to make your recipes easier to deal with. But, with everything going to paid services nowadays, it is kind of expensive to sign up for a show.
The good news is that cookery shows are part of the membership. Amazon Prime cooking shows are no cost for subscribed members. This means you have extra money to use on ingredients and gadgets to test your own culinary skills.
If you are interested in knowing about the cooking shows on Amazon Prime, take a look here at what is available.
Italian cooking shows on Amazon Prime

It seems that many individuals are searching for information about shows that offer recipes on Italian foods. That is not surprising, really, since those foods are so tasty, and often, easy to prepare.

To save you the time looking around, here is the link to that specific section.
Best cooking shows on Amazon Prime

Everyone has their own favourite show, but still, there are many that are more popular than others. Take a look and see if you think the same ones are the programs that you like.

We're sure that the best cooking shows on Amazon Prime will become your favourites, too.
Prime Day deals on Amazon Basics kitchen items
Because you are here for a culinary reason – either to read recipes or check into our reviews on kitchen items – it makes sense that you would want to keep track of the AmazonBasics program which is kitchen gear from their private label. It's their own brand and is typically less expensive than other name brands.
The Prime Day deals make it even better to shop because you are sure to find a super bargain. Why not check it out now?
Amazon Prime Day kitchen deals
There are many items offered as part of this promotion.
What new small appliance do you need? Is there some gadget you have been thinking about for a long time? Do you need fresh new linens like tea towels, pot holders, and tablecloths for your kitchen?
Click here to find out what you want and what you need
Amazon kitchen shears
This may seem like an odd item to talk about, but believe it or not, hundreds of individuals search out the Amazon kitchen shears on a monthly basis.
There must be something very good about these scissors, so we can only suggest that you check out the selection! You'll notice that some are part of Prime.
Lastly, we've actually done some reviews for you on kitchen scissors and shears. You might like to look here!
Prime try before you buy
When you think of the convenience of trying something out before you pay for it, you can see why the Amazon Prime membership would be quite valuable.
And, to be honest, the program makes sense because it it is really hard to buy clothing and footwear online. The sizing is different from each seller or vendor. The colours are difficult to see online. And, the styling might not look as good on a real body as it does in the pictures.
Taking the hassle out of clothes shopping is a huge relief.
Just to quickly summarise "Prime try before you buy":
There is a set number of items you can choose.
There is a set number of days you have to decide what to keep and what to return.
Amazon provides the return box and label for things you don't want.
You pay on the deadline or return all the items.
Of course, if you don't return anything, you pay for it all.
Prime reviews
There are all kinds of forums, social media venues, and websites where people talk about discounts, loyalty program points, coupon clipping, weekly sales, and anything else that has to do with saving money.
You will find that almost every site has glowing Prime reviews. People love the program and will brag about the items they got and the deals they bagged.
They can't wait to show others their super duper finds!
Of course, there are always a few individuals that are not happy or have had some sort of bad experience with the membership. That's okay because everything is not perfect in life.
The point is you will find hundreds, thousands, and maybe even millions of happy people all saying that this is the best way for them to save money. They are happy with their decision to join and keep up their monthly subscription to continue to benefit from Amazon Prime.
Highlights of our Amazon Prime Review
There is no doubt that we think it is a great idea to join Amazon Prime. Even if you weren't to use one or two of the services, the ones you do use will make the subscription completely worth it.
Today, everyone is trying to get more bang for the buck and our Prime Review believes that is the case with this program.
Whether you are one person, or a family of many, having access to a wide variety of offers, discounts, sales, exclusive features, and Amazon's famous free shipping will keep you busy all year long!