Traditional Ricotta and Spinach Ravioli
Ricotta and spinach ravioli in tomato cream sauce is one of the main classic dishes in Italian cuisine. It is well known and originated in the 14th century and it has always been a popular pasta dish.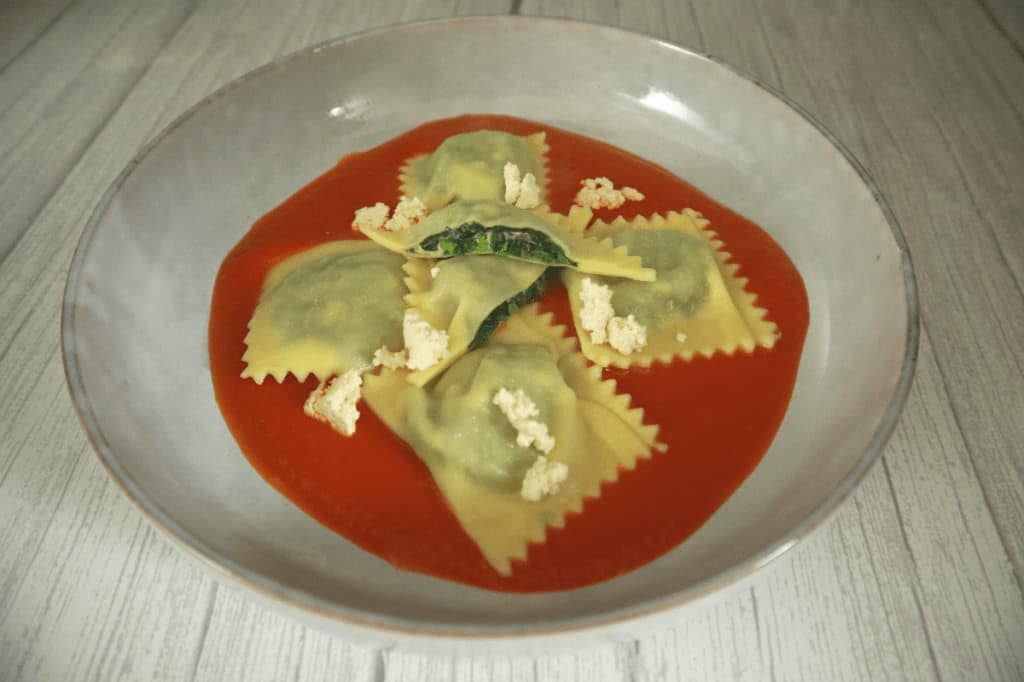 Make everything from scratch!
Here is an overview of the recipes you need to realise this 100% homemade recipe! You can start prepping one day in advance to make it really easy.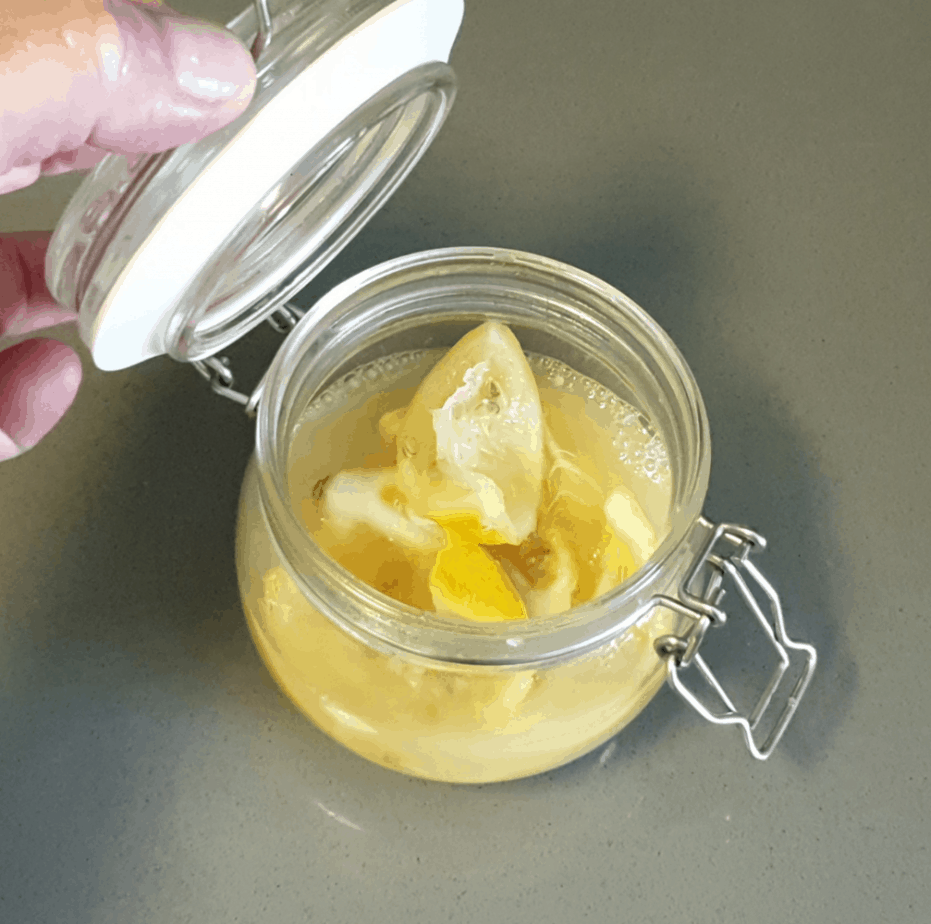 Once you can make pasta, you can then start to prepare less traditional variations with an endless range of ingredients. Besides ravioli, there is also the possibility to make tortellini, cannelloni and other fresh pasta dishes.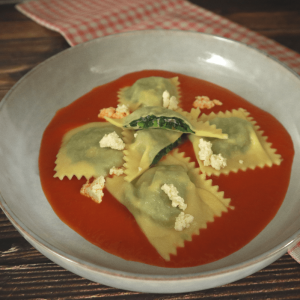 Traditional ricotta and spinach ravioli
Ravioli with spinach and ricotta in tomato cream sauce is one of the main classic dishes in Italian cuisine.
Ingredients
250

gr

fresh pasta dough with semolina

400

gr

fresh spinach

150

gr

fresh ricotta

¼

pc

preserved lemon zest

500

ml

tomato sauce
Instructions
Prepare the filling
Dice the preserved lemon zest and place in cold water for 20 minutes.

Give the fresh spinach a quick stir-fry and place in a colander to cool down and drain the excess water.

Finely chop the drained spinach and gently combine with the fresh ricotta and diced lemon. Season to taste with salt, pepper and grated nutmeg.
Prepare the ravioli dough
Flatten the dough by hand and pass it through the thickest setting (10) of your pasta machine, keep running it through the machine until size 6 setting to obtain a long rectangle.

Fold the rectangle into three, turn a quarter clockwise and repeat the same from setting 10 to 6.

Start this process a third time and pass it gradually from 10, 8, 6, 4, until setting 2.

Lay the sheet flat on a working station.
Fill the ravioli
Spoon a small amount of spinach-ricotta filling on the pasta sheet and fold.

Seal the edge of the ravioli with your fingers, press gently to squeeze out the air.

Leave the fresh ravioli on a wooden chopping board, dusted with flour.

Cook the fresh spinach-ricotta ravioli in salted boiling water for 4-5minutes; then drain the water.

Meanwhile, warm the tomato sauce to serve with the ravioli. Crumble some fresh ricotta to garnish.
Notes
This technique of rolling out the fresh pasta dough will give a firm and a super smooth texture.
The thickness of the pasta dough should be 1mm, you should almost be able to look through the pasta sheet.
The cooking time of the ravioli depends on the thickness of the pasta dough.
Before serving the ravioli, you can sauté the ravioli with "noisette" butter and sage.
Nutrition for 1 portion
Calories:
404
kcal
Carbohydrates:
42
g
Protein:
13
g
Fat:
22
g
Cholesterol:
19
mg
Sodium:
1021
mg
Fiber:
6
g
Sugar:
6
g
Vitamin A:
10086
IU
Vitamin C:
37
mg
Calcium:
205
mg
Iron:
6
mg
Tried this recipe?
Let us know how it was! #culinaryambition