Very Easy Homemade Ricotta Cheese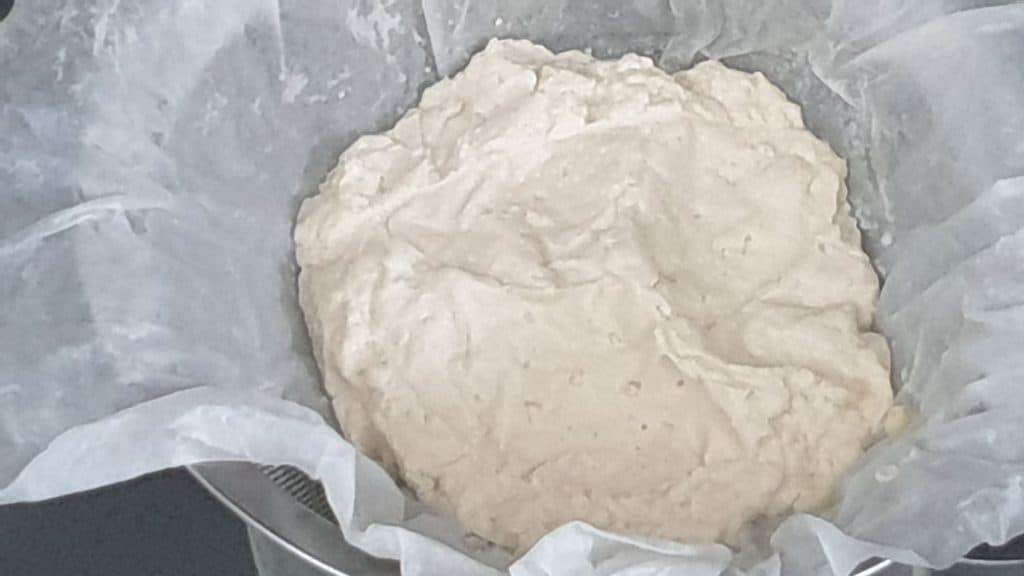 What is ricotta cheese made of?
Ricotta is an Italian whey cheese made from sheep, cow, goat, or Italian water buffalo milk whey leftover from the production of other cheeses. 
Making your own is easier than you think and you only need 4 ingredients! We have simplified the traditional version of making this Italian cheese but nowadays many people want to save time and like straightforward recipes. Once you start making this cheese, you will not go back to store bought ricotta! 
Because it is such a quick process, we recommend you only make the exact amount required as when made fresh it is simply so much better with a great texture and flavour.
The biggest difference with store bought ricotta is that you can control how wet or dry you want the end result to be. How you drain ricotta depends on your personal taste but also on what you will use the cheese for. It will need to be a little more wet for pizzas or a dip so it will spread more easily. A firmer, drier version will be better for filling cannelloni or for using in desserts.
Another advantage is the leftover whey that can be used in certain baking recipes.
So, wherever you are in the world, if you don't find the traditional Italian ricotta, you can now make it yourself! Don't forget to share your recipes with us!
Also read our other recipes with ricotta cheese.
Homemade ricotta cheese
Making your own ricotta is easier than you think and you only need 4 ingredients!
Instructions
Prepare a sieve with a wet towel or a cheesecloth over a large bowl.

Combine all ingredients and bring to the boil. Stir occasionally and reduce the heat.

Simmer until the mixture curdles after 10 minutes. If you see a lot of unseparated milk, add some more lemon juice.

Use a skimmer or a slotted spoon to transfer the curdled milk into the lined sieve and let it drain for an hour.

Discard the liquid (whey), cover the ricotta cheese and refrigerate.
Notes
With 800 ml of milk you get approximately 160 gr of ricotta cheese.
If the ricotta becomes too dry after an hour, stir some whey in before using or storing it.
Nutrition for 1 portion
Calories:
384
kcal
Carbohydrates:
21
g
Protein:
13
g
Fat:
28
g
Cholesterol:
95
mg
Sodium:
187
mg
Sugar:
20
g
Vitamin A:
1236
IU
Vitamin C:
3
mg
Calcium:
478
mg
Iron:
1
mg
Tried this recipe?
Let us know how it was! #culinaryambition
What is buffalo ricotta?
Buffalo ricotta is a cheese made with buffalo milk whey. It is white in colour and many people feel it tastes much like cheese made with cow's milk. Depending on where you live, it is typically harder to source, and therefore, more expensive.
Highlights of homemade ricotta cheese
In today's busy world of endless schedules, who doesn't want nice fresh food fast?
That's the beauty of this recipe. With only four ingredients, you can enjoy homemade ricotta cheese in less than thirty minutes.
Think about all the beautiful pizzas and lasagnes you can make with your own ball of ricotta cheese!