Lemon Confit prepared in the microwave
Lemon can be used in many dishes. The pulp and the juice are a great addition, but the peel is just as valuable and adds mild flavour.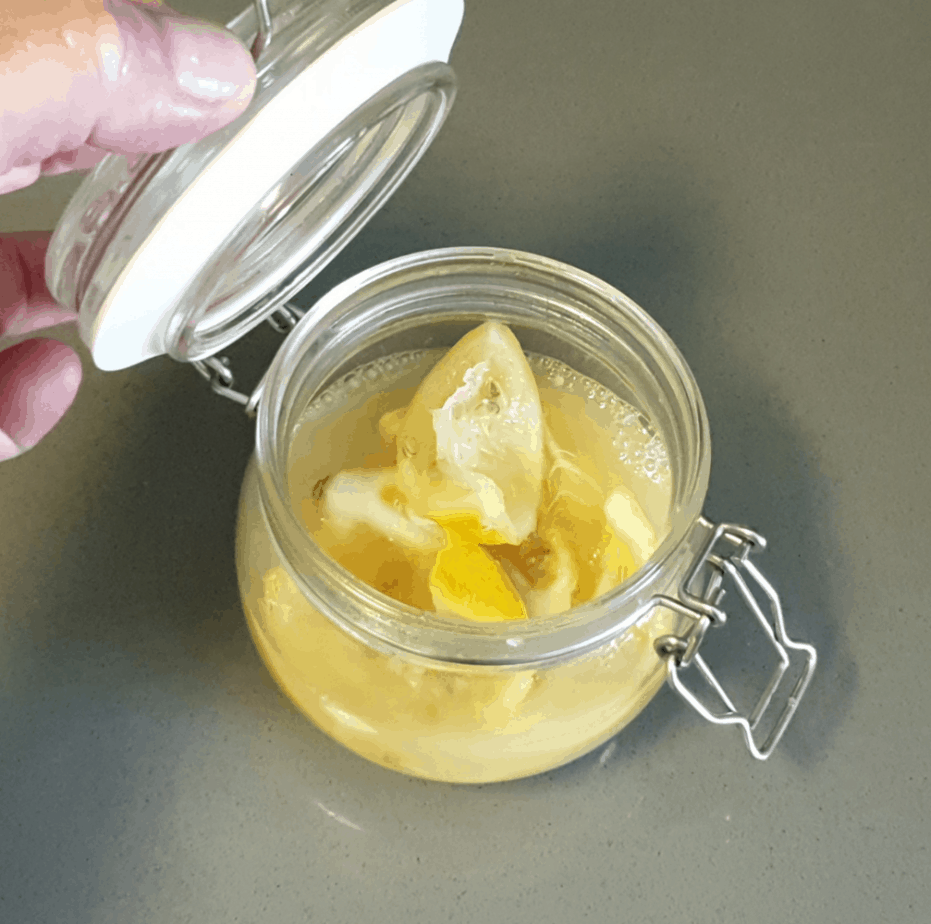 Time is precious and preserving lemon or other vegetables can be time consuming. The technique with the microwave we show you today speeds up the regular process of preserving lemon in dry salt which may ordinarily take up to 8 weeks.
Enjoy your lemon confit dish tomorrow!
Lemon confit
This technique will speed up the regular process of preserving.
Instructions
Cut the lemon into 4 wedges and arrange them with the other ingredients in a microwave safe container with a lid on.

Place the lemon mix in the microwave on a medium-high heat for 2 minutes. Stir the mixture and repeat this at least 5 times depending on the power of your microwave.

When finished, transfer the preserved lemon to an air-tight container and refrigerate for 24 hours before use.
Notes
If the organic lemons are unavailable, blanch them for 1 minute to remove pesticides, chemicals or wax that may be on them.
Nutrition for 1 portion
Calories:
3
kcal
Carbohydrates:
1
g
Protein:
1
g
Fat:
1
g
Sodium:
1745
mg
Sugar:
1
g
Vitamin C:
5
mg
Tried this recipe?
Let us know how it was! #culinaryambition
What is lemon confit?
Lemon confit is cooking thin lemon slices in liquid. Confit is preserving in liquid. To make lemon confit, it is usually an easy process with sugar and water or a thicker syrup. Salt and water can be used, as well.
What do you use lemon confit for?
Lemon confit can be used in many dishes as a sauce on meats, or as a lovely drizzle over ice-cream and other desserts. Confit lemon adds zing to a recipe and is always a flavourful and delightful treat.
Highlights of lemon confit
This recipe is quite handy, as it demonstrates how to make lemon confit in the microwave, which is much quicker than traditional methods. It means that you can use your confit when you are in the mood to add something special to your dish.