Rhubarb Compote – A Quick Recipe
Rhubarb compote is usually served with desserts such as tarts, pies, cookies, sorbets, and even as a topping for ice cream. Extra fruits are often added to the rhubarb compote if it is to be used with a dessert, but when eaten as an accompaniment to a savoury dish, there is no need for extra fruits.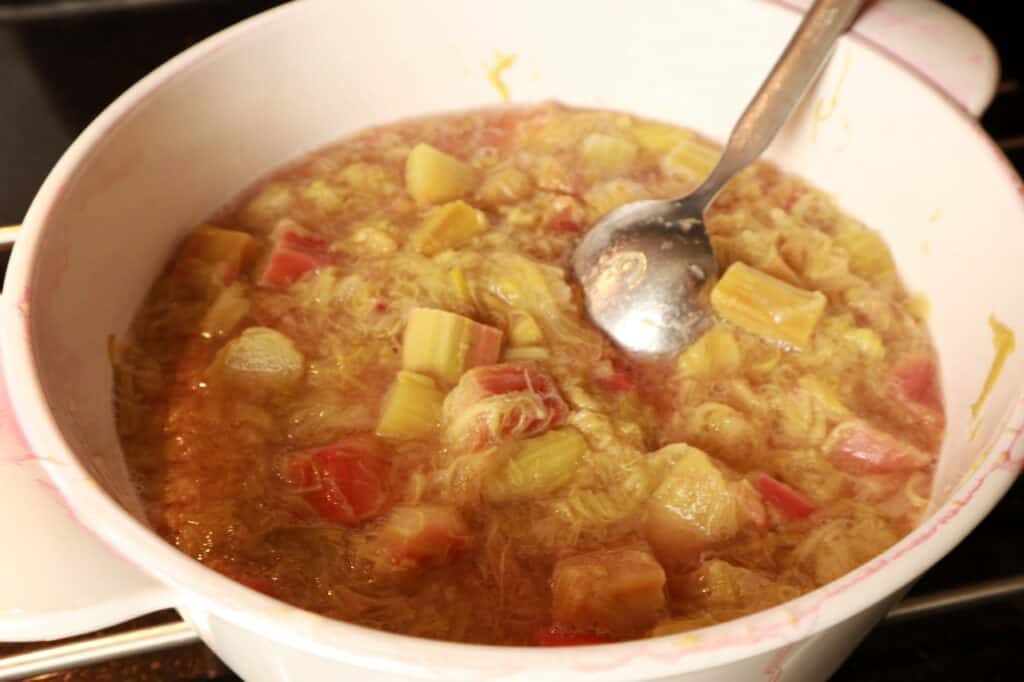 This simple compote requires just two ingredients, rhubarb and sugar. We don't add anything else as we usually serve it with our delicious meatloaf, but feel free to add vanilla or other ingredients if it is to be served as a sweet treat or with a dessert.
How to make rhubarb compote?
Compote is French for pureed or stewed fruit which is the exact description of the slow-cooking process of the rhubarb. It is a perfect method for rhubarb on its own or it can be used for a combination of rhubarb with soft fruit.
In this recipe we suggest the use of the microwave to speed up the cooking process while creating the perfect compote.
Ways to serve rhubarb compote
Once cooked, rhubarb compote is delicate and flavoursome and can be served hot or cold. There are many variations and we are happy to share a few ideas.
At breakfast on top of yoghurt in combination with fresh strawberries.
For lunch as a savoury side dish with meatloaf or sausages.
As a topping for ice cream or to finish a sponge cake or loaf cake.
As the main ingredient in a tart.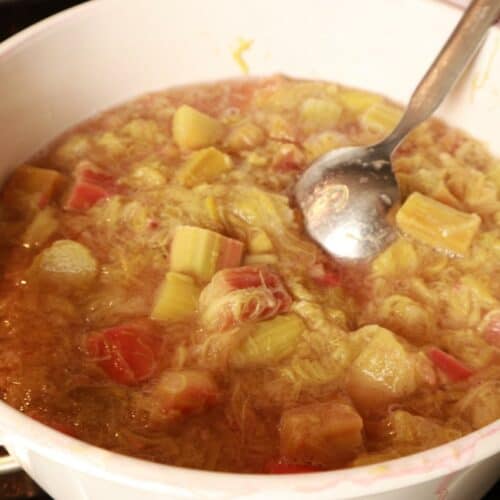 Rhubarb Compote
This simple compote requires just two ingredients, rhubarb and sugar.
Instructions
Wash the rhubarb and cut into big chunks. Peel if there are too many fibres.

Place in the microwave for 15 minutes.

Add the sugar and microwave for a further 5 minutes if necessary.

Add cornstarch to thicken if too runny.
Nutrition for 1 portion
Calories:
104
kcal
Carbohydrates:
25
g
Protein:
2
g
Fat:
1
g
Sodium:
10
mg
Fiber:
5
g
Sugar:
16
g
Vitamin A:
255
IU
Vitamin C:
20
mg
Calcium:
215
mg
Iron:
1
mg
Tried this recipe?
Let us know how it was! #culinaryambition