How to prepare The Best Pork Meatloaf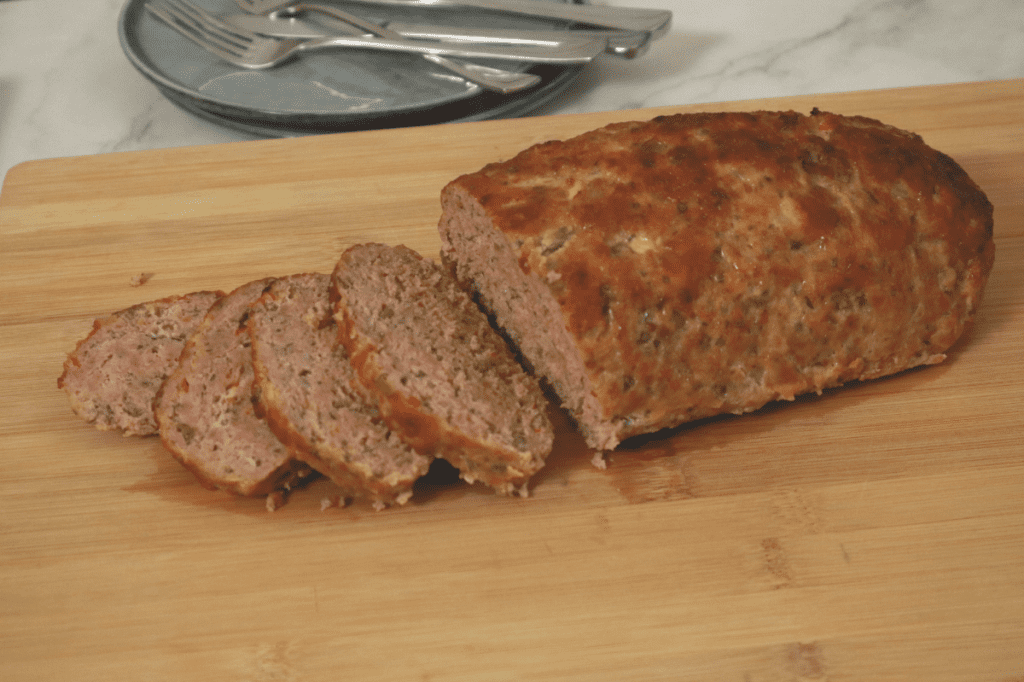 This classic family recipe is easy to prepare in advance and a favourite for many. A good meatloaf can be eaten plain and doesn't need any toppings. Warm or cold, it is perfect for a busy weeknight meal.
What's the secret to a juicy pork meatloaf?
It starts with choosing minced meat which consists of 15% – 20% fat. Fat is important but do not exceed 20% otherwise you'll get a greasy meatloaf instead of a juicy one.
Always pan-fry your onions with the garlic to maximise the flavour, and this will also add the moisture in the meat.
We like to add additional flavour and colour with spices.
Mix the ingredients gently and don't overwork the meat.
What variations can be made?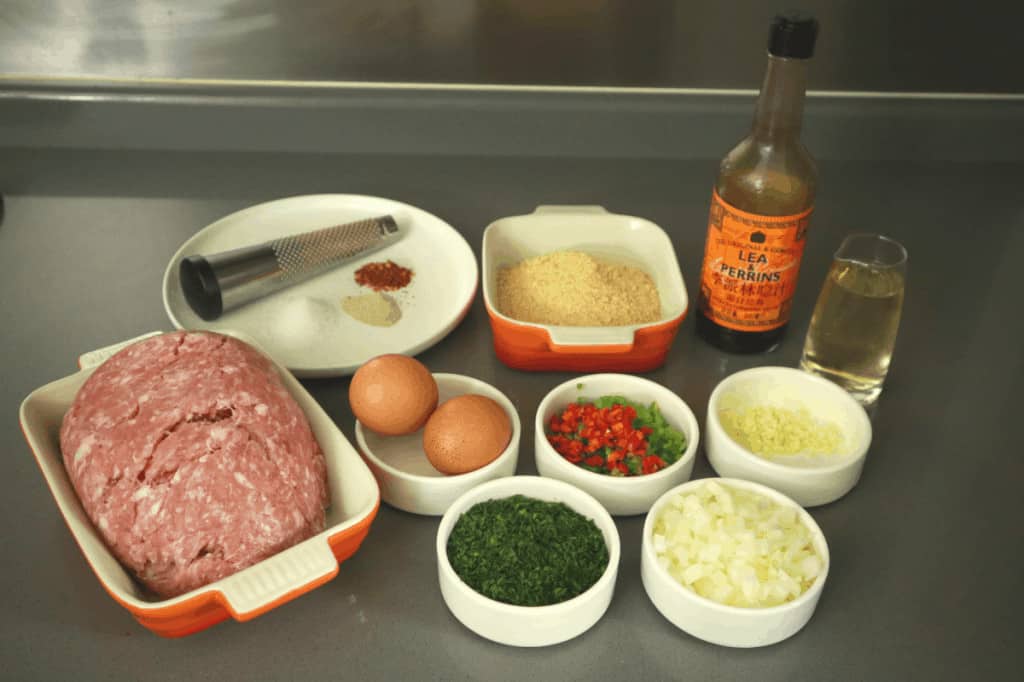 We like to work with minced pork, but beef, turkey or veal will also make a great meatloaf. Keep in mind the need to have the correct fat content for the meat.
If you don't have breadcrumbs or you want to adapt, use oatmeal or other unsweetened cereals.
You can add mushrooms and freshly chopped herbs for additional flavours.
We personally don't find this to be necessary, but some people will glaze the meatloaf with ketchup or another sauce.
The ingredients should hold together with this recipe, but if you are uncertain when shaping and binding, using a loaf pan will help. 
If you want this recipe to cook more quickly, make smaller loaves.
Related: Stuffed pumpkin meatloaf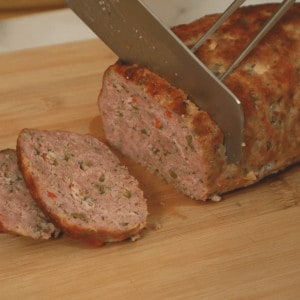 Pork Meatloaf
Warm or cold, a good classic meatloaf doesn't need extra toppings.
Instructions
Cook the onion with 1 tbsp of olive oil over a medium to low heat until translucent.

Add the garlic, cook for a minute and remove from the stove to cool down.

In a large mixing bowl soak the breadcrumbs with the white wine.

Add all ingredients to the bowl and combine well by hand.

Shape and arrange the meatloaf and put onto a baking sheet or into a tin.

Bake the meatloaf for 15 minutes in a preheated oven of 180°C, then lower the temperature to 160°C and bake for another 45 minutes.

Remove the meatloaf from the oven and let it rest for 20 minutes before slicing.
Notes
This meatloaf mixture can be used to stuff peppers and tomatoes, as well as for shepherd's pie and bolognese sauce.
Chilies are optional and can be replaced by red and green peppers which are essential for flavour and colour.
Nutrition for 1 portion
Calories:
524
kcal
Carbohydrates:
14
g
Protein:
30
g
Fat:
36
g
Cholesterol:
121
mg
Sodium:
1285
mg
Fiber:
1
g
Sugar:
2
g
Vitamin A:
340
IU
Vitamin C:
15
mg
Calcium:
66
mg
Iron:
3
mg
Tried this recipe?
Let us know how it was! #culinaryambition
What to serve with pork meatloaf?
Scalloped potatoes are delicious with any kind of meatloaf. Because they are both comfort foods, the two pair nicely. The creamy sauce from the potatoes is so tasty mixed with the bits of pork meatloaf.
Another idea is boiled potatoes and corn on the cob with lots of butter. Of course, other people prefer mashed potatoes with pretty well any combination of vegetable.
A rice or egg noodle dish mixed with sweet peas, mushrooms, and peppers is another excellent suggestion when looking for ideas of what to eat with meatloaf.
Pork meatloaf is one of those easy foods that goes with everything. It can be hearty or light, and is definitely economical for a large group.
It's versatility makes it a good choice for sit-down meals, buffets, and picnics. Eaten hot or cold, it is the perfect meal staple in many homes.
Highlights of pork meatloaf
One of the most flavourful meatloaves is made from pork. It is a satisfying meal that is truly mouthwatering, tempting you while it bakes in the oven, right up until that moment when it is ready.
Pork is a welcome change from beef and works well with many side dishes. Plus, if there is any left over, a slice is excellent in a sandwich the next day.
As a comfort food, pork meatloaf certainly appeals to many taste buds!