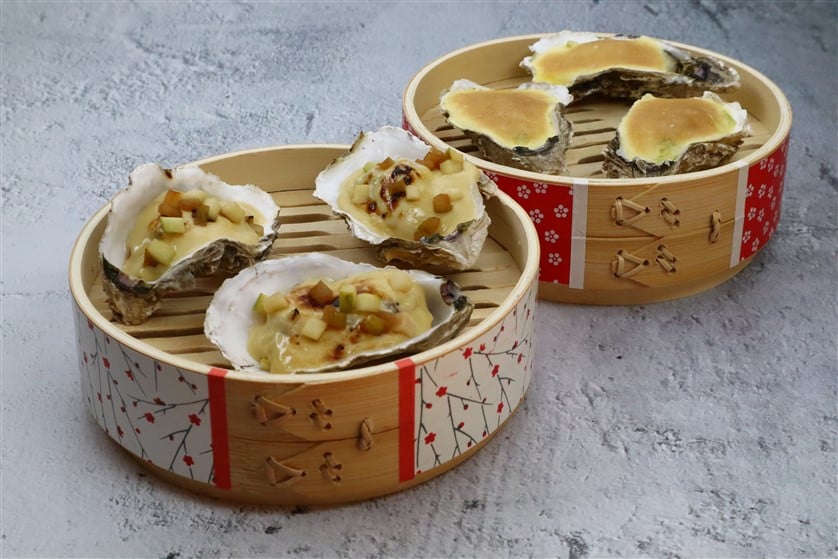 Despite what you have heard or think you know, oysters are always in season. They are farmed and taken care of throughout the year. Be extra careful to keep them fresh in the summer but enjoy them the same way!
Known for being an aphrodisiac, they are low in calories yet loaded with nutrients, including proteins, healthy fats, vitamins, and minerals.
5 major species make up for over 100 varieties of oysters. The 5 species are Pacific oysters, Kumamoto oysters, Atlantic oysters, European flats and Olympia oysters.
Only choose the species with closed shells. Discard those with open shells.
There are different ways to serve them and raw is probably the most common way. Add some pepper and a twist of lemon. It gives fresh oysters an extra punch before slurping this heavenly product.
Try our gratined version and add extra flavours such as leek to surprise your guests. The crisp finishing is perfect for all those who don't like 'slimy' fresh oysters. Serve with a glass of Chablis or some bubbles, it's never a disappointing starter.
Related: razor clams au gratin and Best oyster knives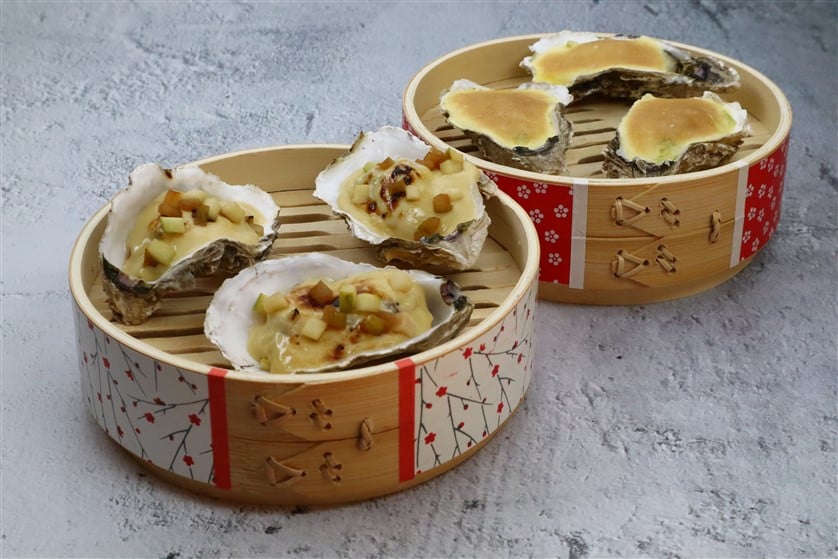 Gratined Oyster 'Party'
It is always a perfect time for an aperitif with a luxury touch. Bon appétit.
EQUIPMENT (click pictures for details)
Instructions
Cook the leek in butter over low heat for 10 minutes, add the cream and continue cooking until thickened. Season to taste.

Prepare a sabayon by combining the egg yolks and white wine over a bain-marie. Whisk until light and fluffy.

Arrange the creamy leek in the oyster shell, place an oyster on it in the centre and spoon the sabayon over it. Put under the grill for 3-4 minutes.
Notes
This recipe is featured in our cookbook. (to be published late summer)
Nutrition for 1 portion
Serving:
2
g
Calories:
133
kcal
Carbohydrates:
8
g
Protein:
4
g
Fat:
9
g
Cholesterol:
104
mg
Sodium:
50
mg
Fiber:
1
g
Sugar:
2
g
Vitamin A:
1081
IU
Vitamin C:
5
mg
Calcium:
48
mg
Iron:
2
mg
Tried this recipe?
Let us know how it was! #culinaryambition