Stir Fried Stem Lettuce with Sichuan Pepper
Stem lettuce, also named celtuce, stalk lettuce, asparagus lettuce, or Chinese stem lettuce, is a vegetable whereof the stem and the leaves are eaten. It is known now in China as 'wosun.'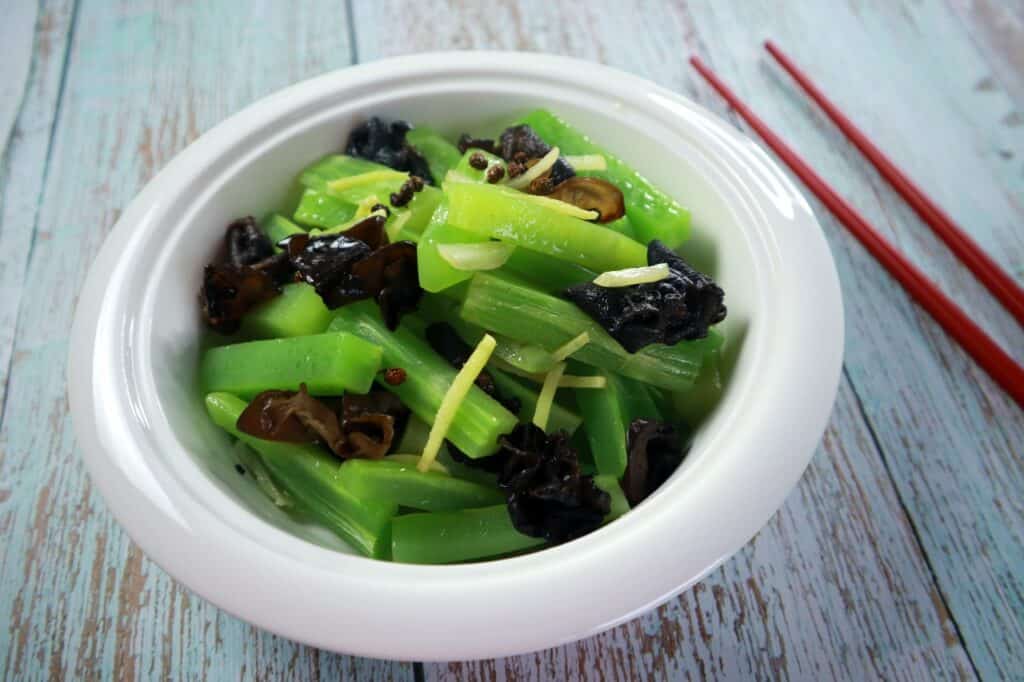 How to prepare and store stem lettuce
The leaves can be eaten, but it is mainly the tall tender stems that are consumed which are mild to slightly bitter in taste. The stem needs peeling to take away the tough, outer skin and bitterness, after which the beautiful emerald green colour appears. The inside is soft and can be steamed, stir fried, or used in soups. It is also great for spiralizing into vegetable noodles.
It is an excellent source of manganese, which might improve fat and carbohydrate metabolism. It also contains some superoxide dismutase, which helps decrease oxidative stress in the body.
Stem lettuce can be kept for a maximum of 3 days wrapped in a damp towel in the refrigerator.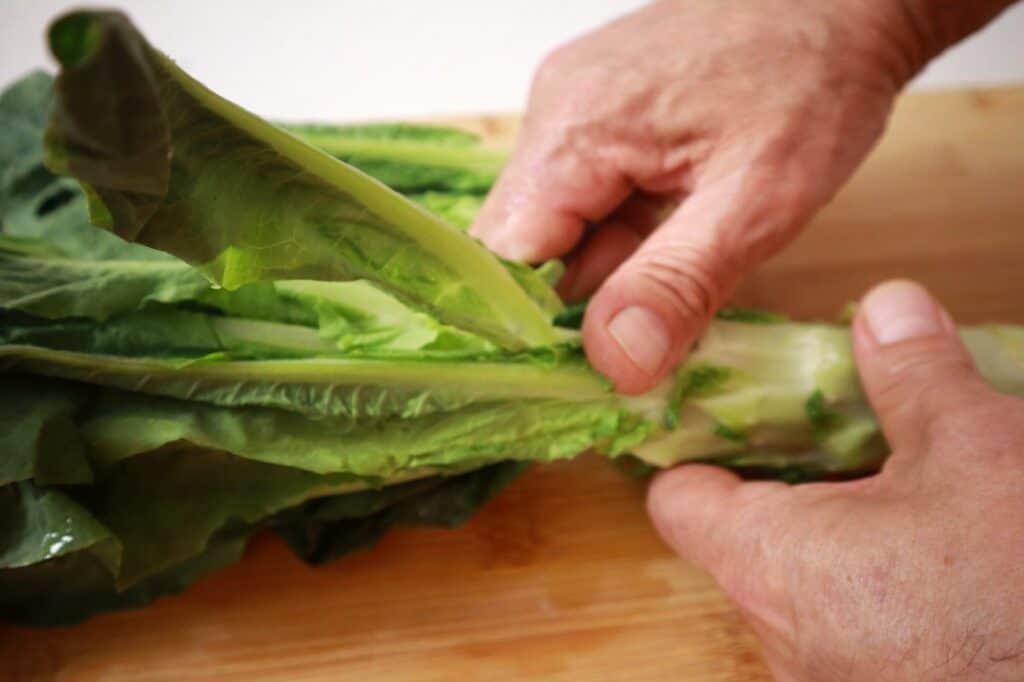 Where to find stem lettuce
Check out the fresh vegetable section at your local Asian market or grocery store. You might also find bok choi or bamboo shoots to prepare as a side dish.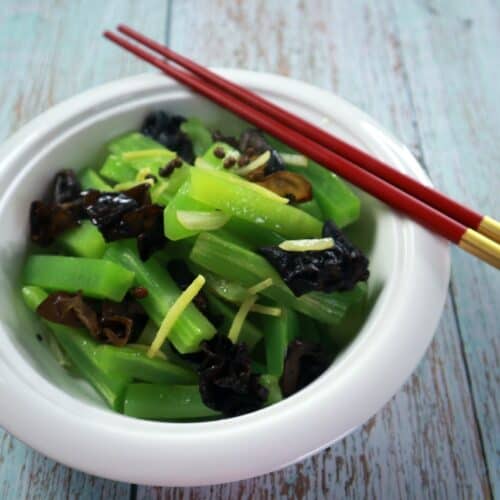 Stir Fried Stem Lettuce with Sichuan Pepper
Stem lettuce, also named celtuce, stalk lettuce, asparagus lettuce, or Chinese stem lettuce, is a vegetable whereof the stem and the leaves are eaten.
Ingredients
1

pc

stem lettuce or celtuce

1-2

tbsp

julienned garlic cloves

1

tbsp

julienned fresh ginger

1-2

tbsp

Sichuan pepper

2

tbsp

dried wood ear mushrooms
Instructions
Prepare the vegetables
Cut the leaves off the stem and keep them for another recipe.

Use a peeler to remove the tough peel and outer fibres of the stem.

Cut into sticks and steam them for 3-4 minutes.

Soak the wood ear mushrooms in warm water for 15 minutes.

Stir fry the garlic, ginger and Sichuan pepper in oil until fragrant.

Add the steamed celtuce sticks and quickly stir fry over a high heat.

Lower the heat, add the soaked wood ear mushrooms, season with a good pinch of salt and sauté for another minute.

Serve the stir-fried stem lettuce hot as a side dish.
Notes
Stem lettuce sticks can also be blanched.
Nutrition for 1 portion
Calories:
8
kcal
Carbohydrates:
2
g
Protein:
0.4
g
Fat:
0.1
g
Sodium:
2
mg
Fiber:
0.5
g
Sugar:
0.4
g
Vitamin A:
44
IU
Vitamin C:
0.2
mg
Calcium:
1
mg
Iron:
0.1
mg
Tried this recipe?
Let us know how it was! #culinaryambition