How to make Perfectly Poached Eggs in 3 Steps?
Perfectly poached eggs always make breakfast and brunches even more special! We have good news for you; you don't have to go to a fancy hotel or restaurant to get them. Master a few easy techniques and serve perfectly poached eggs in the comfort of your home.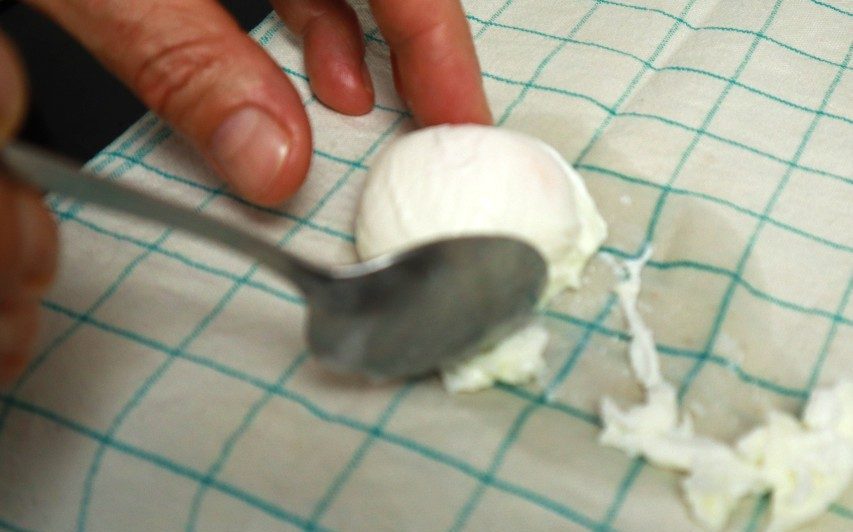 Home cooks tend to shy away from poaching eggs, but we'll explain step-by-step how to master the poaching technique. Once you know how, you will be able to serve a variety of traditional dishes, from eggs Benedict to salads. 
All you need is a saucepan, a slotted spoon or skimmer and a ramekin. Extra fresh eggs are the first insider tip we can share. Taking the eggs from the fridge and letting them get to room temperature is our second tip. Start off with plenty of boiling water with added salt and vinegar and use the correct amounts to avoid a flat poached egg.
Why is salt and vinegar needed to poach perfect eggs?
The amount of salt is important for seasoning the poached egg while it is forming. Using distilled vinegar to make the water acidic helps the egg white to coagulate more easily and form solid whites. The perfect poached egg has firm egg white with runny yolk in the centre.
Related: How to boil perfect eggs
How to Poach the Perfect Egg in 3 Steps?
Perfectly poached eggs always make breakfast and brunches even more special!
Instructions
1st step
Bring water with salt and vinegar to the boil.

Meanwhile, add a drop of vinegar into each small cup or ramekin and crack 1 egg at the time in each.
2nd step
When the water is boiling reduce the heat to a gentle simmer.

Use a spoon to swirl the water and gently drop the egg in the centre of the 'whirlpool.' The swirl will carry the egg white around the yolk.

Cook the egg for 3 to 5 minutes to obtain a soft poached egg. Cooking time depends on the egg size.
3rd step
Remove the egg with a slotted spoon and place on a towel to dry if you are using it immediately or drop it in iced water to stop the cooking process and use later.

Trim the thin egg white from around the poached egg to make a 'perfect' sphere.
Nutrition for 1 portion
Calories:
6
kcal
Carbohydrates:
1
g
Protein:
1
g
Fat:
1
g
Cholesterol:
4
mg
Sodium:
1771
mg
Sugar:
1
g
Vitamin A:
5
IU
Calcium:
18
mg
Iron:
1
mg
Tried this recipe?
Let us know how it was! #culinaryambition