Mashed Apple Compote – so Easy It Can be Made Without Recipe
This apple compote is so easy, you don't really need a recipe to make it!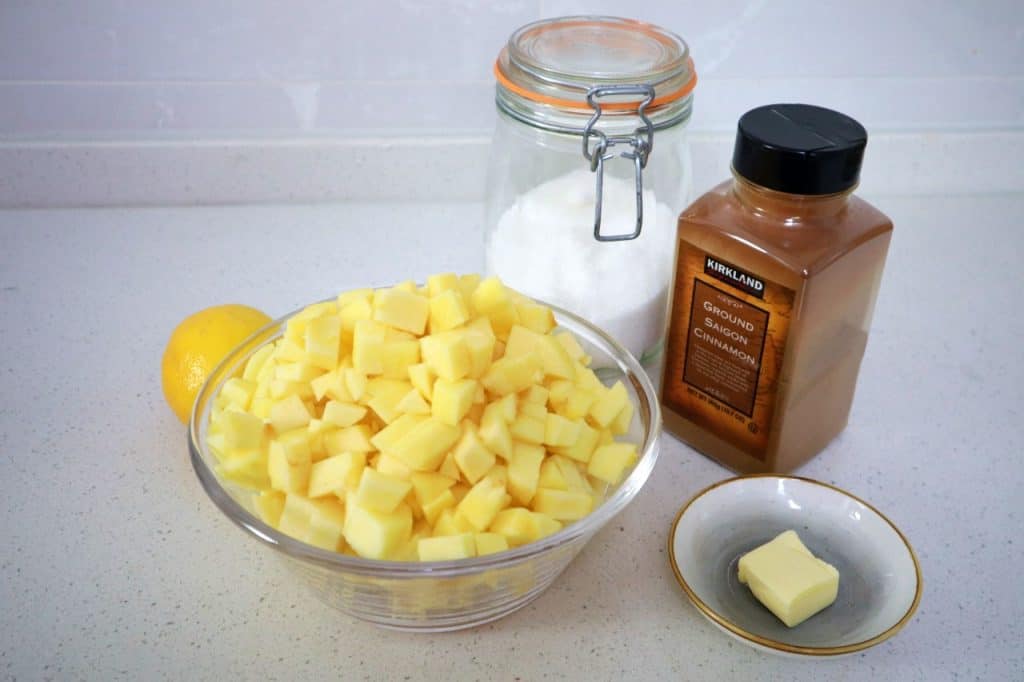 You might make it part of a fun day out and go apple picking first. If there is no orchard close by, you will find plenty of beautiful apples at the market.
Best apples for apple compote
Any kind of apple is good to make mash or compote or puree. However, Fuji, Jonagold, Gala and Pink Lady are widely available in shops if you don't get them from a farm. They are both softer than other varieties such as Granny Schmith, and they are juicy and mildly sweet and keep this recipe completely natural without additives.
Compote vs puree
The preparation is the same for both, but it's all in the finish. Compote or mash has chunks of apple while puree or apple sauce is always smooth and has a silky texture.
You can choose to keep the original flavours of the apples or you can customise the recipe with spices and extra sweeteners.
Check also our other side dishes.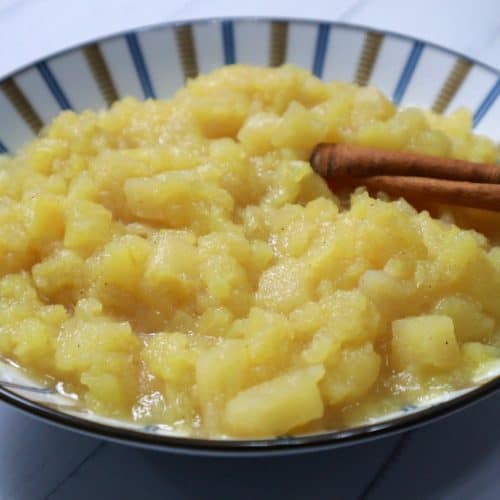 Mashed Apple Compote
This apple compote is so easy, you don't really need a recipe to make it!
Instructions
Peel and cut the apple into cubes.

Place all ingredients in a saucepan with 80 ml of water and stir over medium heat until the mixture starts boiling.

Place a lid on the saucepan and reduce the heat to cook the apples for 10-15 minutes until soft.

Stir occasionally and make sure there is always a small amount of liquid or juice in the saucepan.

When the apples are soft enough, use a fork or a masher and coarsely mash the apple cubes.
Notes
Cinnamon is a must with the apples, but not only, vanilla bean, allspice, nutmeg, ginger are also great choices.
The lemon juice prevents the natural apple oxidation.
The amount of sugar depends on the sweetness of the apples.
Nutrition for 1 portion
Calories:
162
kcal
Carbohydrates:
29
g
Protein:
1
g
Fat:
6
g
Cholesterol:
16
mg
Sodium:
3
mg
Fiber:
5
g
Sugar:
22
g
Vitamin A:
296
IU
Vitamin C:
10
mg
Calcium:
16
mg
Iron:
1
mg
Tried this recipe?
Let us know how it was! #culinaryambition