Exploring Paris and the Beauty It Has to Offer
Paris, the city of light! From its rich history and cobbled streets to world-renowned cuisine, breathtaking architecture, elegant art galleries, luxurious boutiques, romantic ambiance, and vibrant culture, there is something for everyone, and that is exactly why it is the most visited city in the world and people from all corners of the globe have been drawn to Paris.
Whether you're soaring up the Eiffel Tower or simply taking a stroll through a park along the Seine at night – there's no shortage of beauty in this incredible city. We have been lucky to visit a few times and are happy to share our experiences and help you to explore everything that Paris has to offer!
See the Eiffel Tower at night
Paris, the city of love, is famous for its romantic atmosphere and enchanting landmarks with the Eiffel Tower holding the number one spot on the list, but nothing compares to seeing the Eiffel Tower at night. The stunning iron tower was built in 1889 for the World's Fair and has since become a symbol of Paris and a beacon for lovers.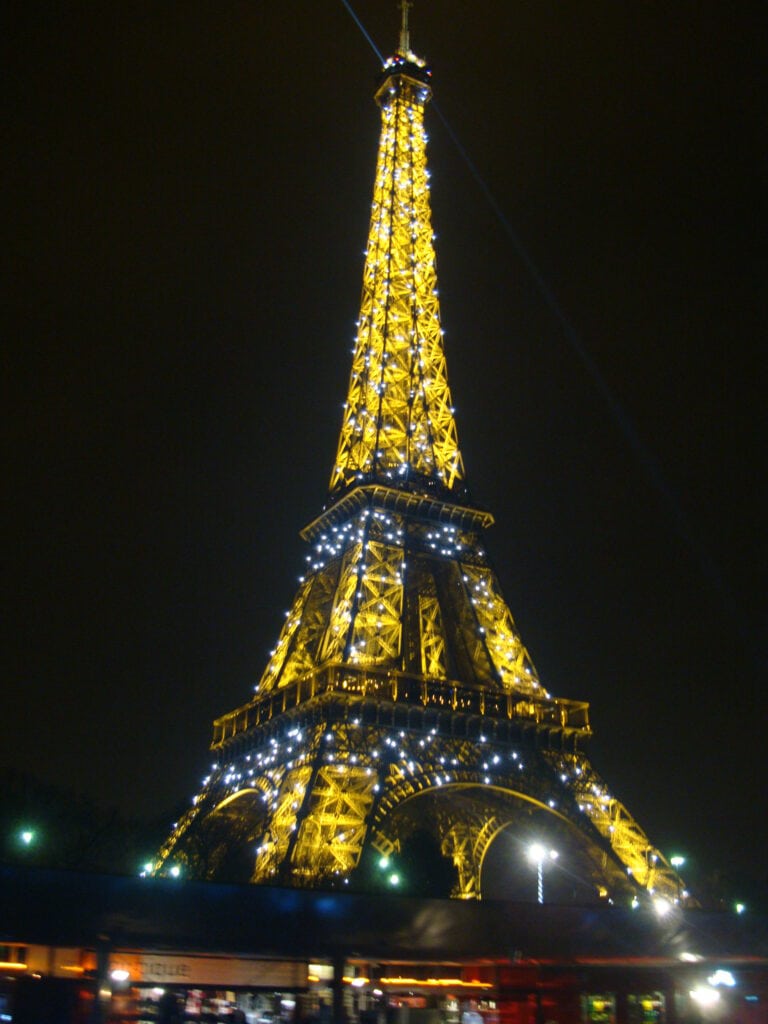 After the sun has set, the Eiffel Tower comes alive with thousands of sparkling lights that will take your breath away. You can flock to Trocadero Plaza, a popular viewing spot, but even better is to witness this magical moment from one of the river cruises and embrace the romance of Paris. If you're looking for the most romantic things to do in Paris, witnessing the Eiffel Tower at night should be at the top of your list. After all, it's one of the most iconic monuments in all of Europe and probably in the world.
Take a stroll along the Champs-Élysées
Walking on the Champs-Élysées is like stepping onto a giant catwalk. This famous boulevard in the 8th arrondissement is lined with cafes, and theatres and stretches from Place de la Concorde to another famous landmark, the Arc de Triomphe, making it a great place for sightseeing.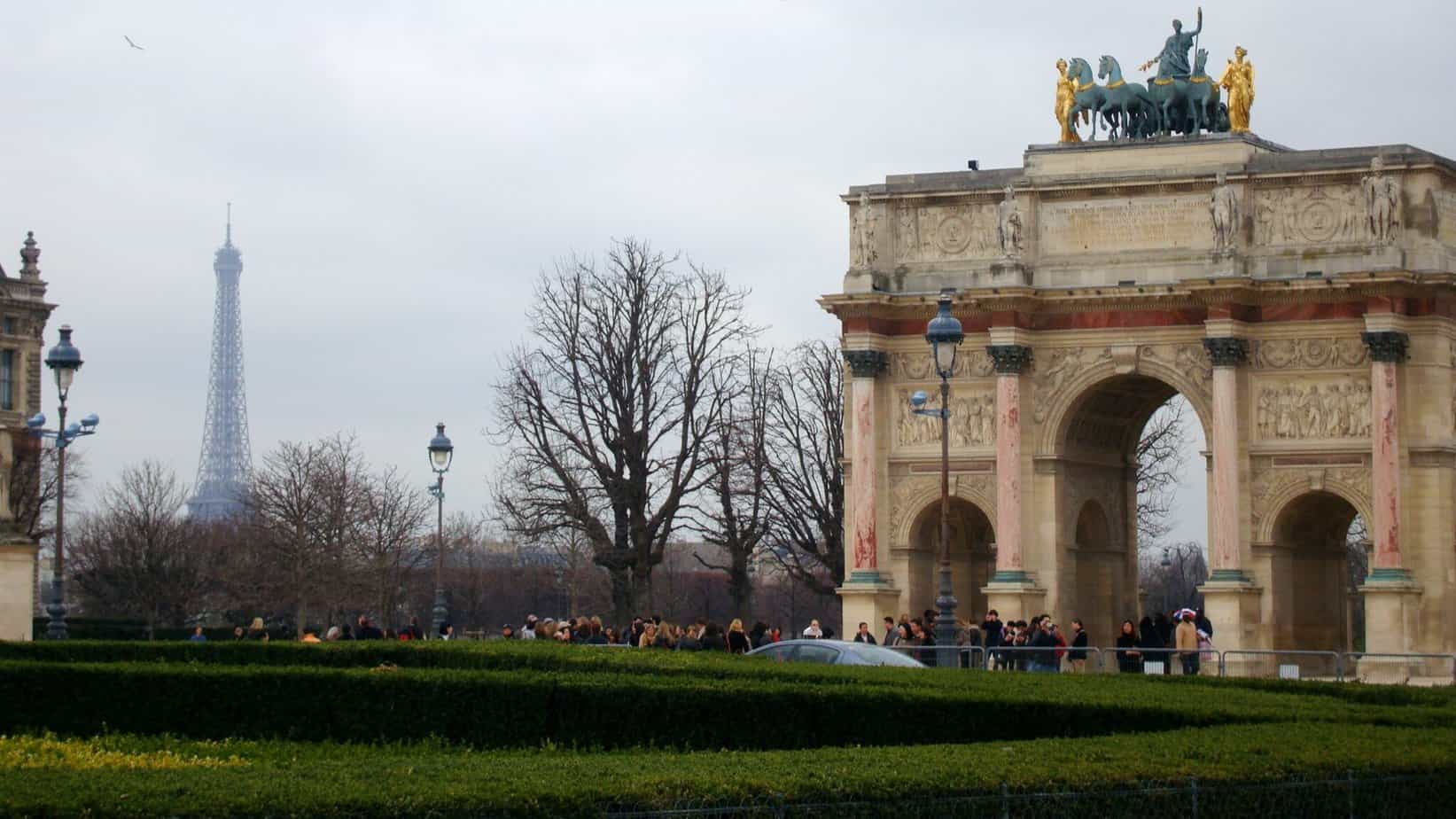 The Champs-Élysées is also home to elegant shops and some of the world's most luxurious stores, such as Louis Vuitton and Chanel. These luxury boutiques are perfect for picking up authentic souvenirs or simply window shopping.
Visit Montmartre
Montmartre is a must-see destination for art lovers. Artists and creatives made this charming hilltop location into a hub not to miss, and it's easy to see why. Wander through the quaint streets lined with cafes and shops, or even check out the Moulin Rouge cabaret. With its rich history and artistic flair, Montmartre is a neighbourhood that truly captures the essence of Paris.
Another famous monument on the top of the Butte Montmartre is the Sacré-Cœur Basilica which offers one of the most beautiful views of the city. The cobblestoned streets, historic architecture, combined with the breathtaking views of the city make it a true gem.
Explore the world-famous Louvre Museum
The Louvre Museum showcases some of the most spectacular works of art ever created. We love this world-renowned institution and are always in awe of the vast collection of paintings, sculptures, and artefacts that it houses.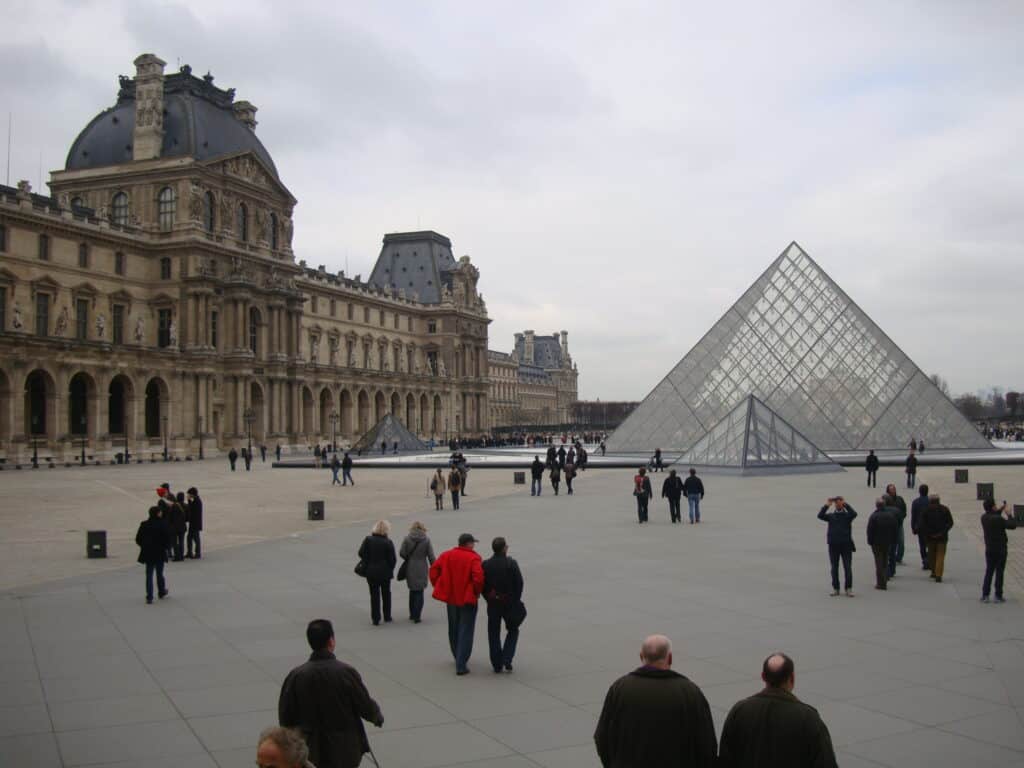 Before you know you spend hours to see the iconic Mona Lisa or the mesmerising Winged Victory of Samothrace, there's no shortage of breathtaking pieces to admire. With so much to explore, it's easy to get lost in the museum's labyrinthine galleries and lose track of time. A visit to the Louvre is a once-in-a-lifetime experience and an absolute must for anyone who loves art.
Enjoy a boat ride on the Seine River
As mentioned earlier, Paris is known for its stunning architecture, fascinating history, and romantic ambiance and we just find that there is nothing better than to experience all that by taking a boat ride down the Seine River. You can choose for the famous 'bateaux mouches' or you can make it really unforgettable by making it a luxury affair, just like we did, on the 'Yachts de Paris' with a true fine dining experience in a stunning setting. During dinner you'll be treated to breathtaking views of the city's most iconic landmarks, from the Eiffel Tower to Notre Dame Cathedral.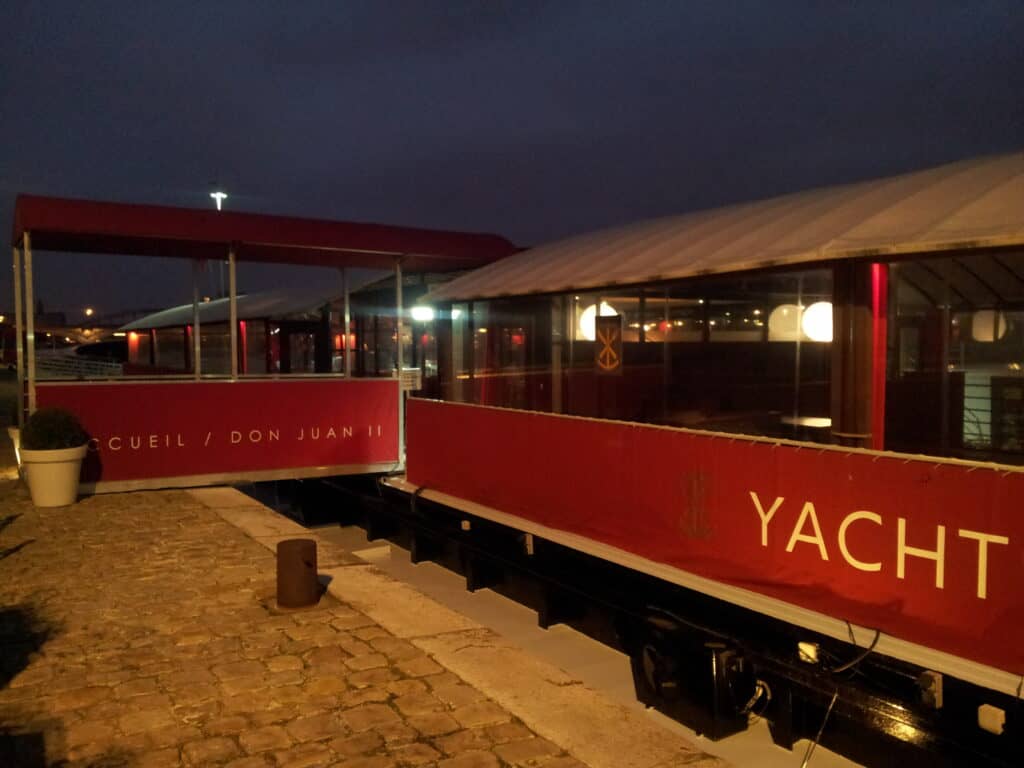 The gently flowing river creates a peaceful backdrop to this journey, and from the deck you can soak up the atmosphere of Paris by night as these boats cruise by charming neighbourhoods filled with cafes and bistros. So, if you ask us, this should definitely be on your list when exploring Paris.
Taste the delicious French cuisine
Paris is known as the culinary capital of the world. The city boasts some of the most delicious and decadent foods you will ever taste, particularly when it comes to French cuisine. From the indulgent croissants to perfectly cooked escargots or beef Bourguignon, Parisian restaurants offer an unforgettable culinary experience.
Indulge in the rich flavours of classic dishes like boeuf bourguignon or coq au vin, or try something new, more refined and innovative. No matter what you choose, your taste buds are in for a treat. You can also take a break from sightseeing by visiting one of the many cafes that are scattered around the city— just make sure to try out some French pastries and sweets while you're there! Macarons, mille-feuilles, éclairs are only a few of the must-taste treats!
Shop in Paris' luxurious boutiques
Spending an afternoon shopping in one of the city's luxurious boutiques is an experience that cannot be missed. Each boutique is carefully designed to reflect the Parisian taste and charm.
We already mentioned Avenue des Champs-Élysées as one of the most iconic shopping streets in the world. Together with Rue Saint-Honoré, these streets house top designer boutiques, including Chanel, Dior, and Hermes. Although not for our budget, it is worth visiting as inside the boutiques, you will find exclusive collections and limited editions that cannot be found anywhere else. The staff in these boutiques are knowledgeable and friendly, making your shopping experience enjoyable. Shopping in Paris' luxurious boutiques is an indulgent experience that reflects very much the glamourous world of the city.
Relax in beautiful parks and gardens
Paris is also home to a bunch of picturesque parks and gardens in the heart of the city. The stunning landscapes offer a breath of fresh air away from the city's hustle and bustle, and relaxing in one of Paris' beautiful green spaces is a welcoming change. The Luxembourg Garden is one such place that guarantees certain tranquillity with its pristine lawns, vibrant flower beds.
Another option is the Jardin des Tuileries, a landscaped garden with wide open spaces and leafy trees that offer plenty of shade to escape the summer heat. The perfect peaceful haven to unwind and recharge before exploring more of the city.
Conclusion
It's not just because Yannick is French that we think France is a great travel destination, but Paris is truly a city that captivates hearts with its iconic landmarks, romantic ambiance, and rich cultural heritage. From the historic streets of Montmartre to the luxurious boutiques of the Champs-Élysées, from savouring exquisite French cuisine to exploring world-famous art collections in the Louvre, every corner of Paris offers an unforgettable experience.
Whether you're an art enthusiast, food lover, history buff, or simply a lover of life's finest pleasures, add Paris to your wishlist as this city has something magical for everyone. Or to say it with the words of Audrey Hepburn, "Paris is always a good idea."