Discovering France for the first time
With over 80 million tourists going there each year, France is one of the most visited countries in the world.
France is not only Yannick's home country, but it is also where classic Western cuisine was established and where famous chefs have made the French haute cuisine famous.
It is difficult to define what should be the first thing to visit when travelling to France as the country is not only vast but also very diverse with interesting cities, beautiful beaches, stunning mountains, romantic villages and relaxing islands.
Regions
France is divided into 18 administrative regions, of which 13 are located in metropolitan France, while the other five are overseas regions.
Discovering France region by region brings you along its many specialities relating to nature, culture, habits and culinary preferences. When going back home, we don't always have time to visit all of them but we do have a few regions we really like.
Île de Ré
Yannick grew up on a small island off the coast of the city of La Rochelle, Île de Ré. Home to glorious beaches, vineyards, salt marshes, and authentic French villages, Ile de Ré has been the second home of fashionable Parisians for generations.
Influenced strongly by its position in the Atlantic, delicious seafood is the meal of choice when visiting. You will understand now why we love cooking fish and seafood! Another specialty of this region is the Pineau de Charentes, a delicious aperitif wine.
Local recipe: Mussels mouclade
Nantes
This city on the Loire River, further north, in the Upper Brittany region of western France is a very diverse city boasting a great vibe for young and old. While it is vibrant with plenty of walking streets, galleries, restaurants and cosy terraces, it offers a lot of interesting and interactive cultural activities. The medieval Château des Ducs de Bretagne, where the Dukes of Brittany once lived is just one of the historical buildings.
The west side of the Île de Nantes is inhabited by animatronic creatures inspired by Jules Verne's writings and Leonardo da Vinci's fanciful gizmos. All these extraordinary machines are interactive, and the Grand Éléphant, the masterpiece, is 12 metres tall and carries 52 passengers on its back for a walk.
Paris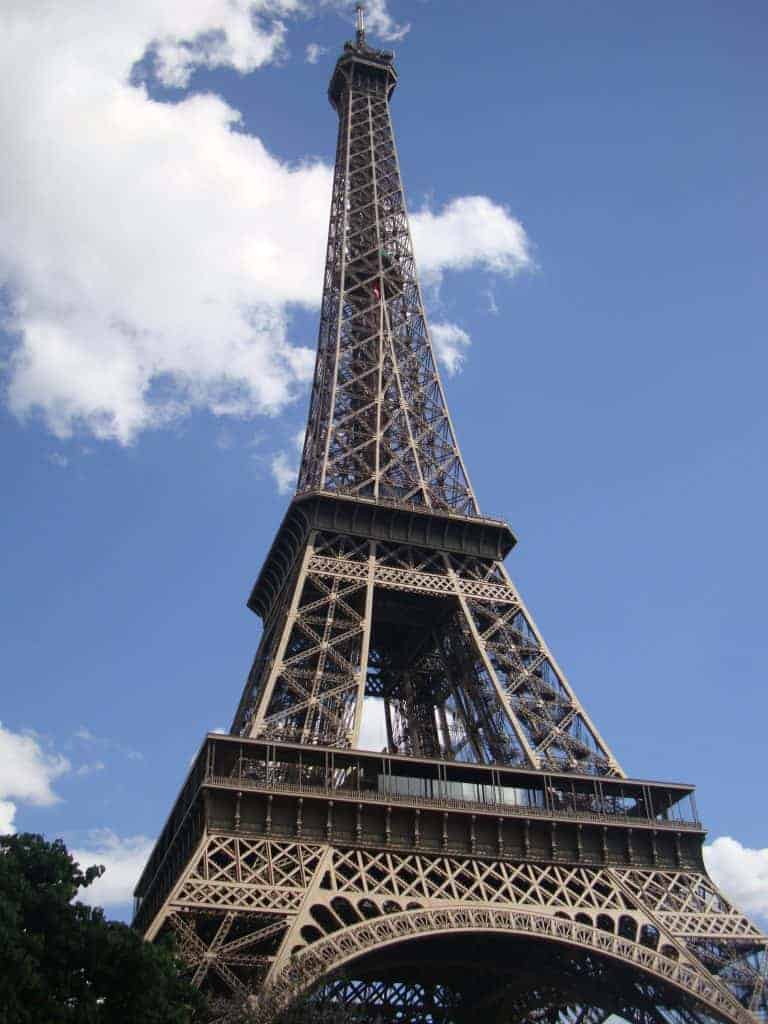 When visiting France for the first time, you surely have to stop in Paris and when someone says Paris, we have to mention the majestic Eiffel Tower! We have never climbed to the top but we have admired it from all possible angles during walks, river cruises and during strategically chosen diners.
Versailles, Le Louvre, Le centre Pompidou, Le moulin rouge, Le Champs Elysée, L'arc de Triomphe, are all places worth a visit and detailed information about these historic places is widely available on the web.
We love to visit the city during the summer, not only because there is a better chance for good weather meaning walks along the Seine river are beautiful, but it is also less crowded which makes waiting lines shorter.
The Frenchies, formal culture, etiquette and habits
It is no secret that French people are proud of their language. Do you know that there is a government department dedicated to protecting Francophonie (Frenchness) through the disapproval of the introduction of English words?
It might be difficult to get around if you don't speak French and because of the language barrier, French people are often described as distant and not friendly. We recommend learning a few words of French or you can choose to follow a French language course. Just like in many other countries, a smile and a 'bonjour' or 'merci' will do wonders.
In general, the culture is formal, and people still use formal titles to address each other. If you meet someone for the very first time, it's best to add Monsieur or Madame to your greeting.
Besides the formal habits, the French do recognise the importance of enjoying life and therefore they have shorter weekly hours at work. France is the largest economy to make the list of top 10 countries with the most generous holiday entitlements in the world.
This laid back attitude might give outsiders the feeling that Frenchies always arrive late, but the reality is that when someone issues an invitation, arriving punctually, but never early, is vital in most aspects of etiquette in France. Being 10 minutes late is totally normal in France.
French cuisine anyone?
The reputation of French food is international. French cuisine was made important in the 20th century by Auguste Escoffier to become the modern haute cuisine. Its criteria are used widely in Western cookery school boards and culinary education.
Each region in France has its own culinary specialties and there is something for everyone. The diversity of dishes in each city or region is immense since the French are proud to use local ingredients.
French food comes with an exquisite reputation and dining in France is a wonderful experience. Food is treated with respect and the French make time to enjoy their meals with accompanying wines at lunches and dinners.
Some facts about French food
Frenchies love to eat. As a result, extra-long meals are frequent and lunch breaks can take up to two hours. This explains why shops are closed for 2 to 3 hours during lunch.
Wine is an important part of each French meal. "Wine …the intellectual part of the meal." – Alexandre Dumas, 1873.
France produces a lot of different cheeses, enough to have another cheese for every day of the year.
10 billion baguettes are produced each year. By law, a traditional baguette can only have three ingredients: flour, yeast, and salt. The exact weight must be 250 grams. In restaurants, bread is always served free when ordering a meal.
France was the world's first country to ban supermarkets from throwing away unsold food that is close to expiring. The spare products must be donated to charities.
The legal drinking age is officially 18 for spirits and liquors, but wine and beer can officially be consumed from the age of 16.
While French cuisine has many rich desserts, these delicacies are usually only enjoy in restaurants.
Check out all our French recipes
Get Organised
Book Your Flight or train
Find cheap flight deals on Skyscanner. This search engine is easy to use and will find you the best deals! If you want to get around France, the high speed trains might be a good alternative.
Find Accommodation
Agoda.com is popular and easy to use. You will find the best up to date deals for your preferred stay. We can't recommend accommodation as we usually stay with our friends whenever we visit France.
Luggage Storage
If you are only visiting for a short time you might need a safe place to store your luggage. Bounce is an organisation with over 6000 locations around the world to safely leave your bags while you explore the city or enjoy a short stopover.
Car Rental
Discover Cars is a good website for comparing prices to find the best deal. They search both local and international rental companies.Travelling in France by car is practical and you can more easily go to remote places where trains or busses are rare.
Protect Your Trip
Get yourself travel insurance and offer yourself a stress free trip! Protect yourself from possible injury and theft while travelling. World Nomads has good and affordable cover for short term trips.
Events in Paris
Big events are best booked in advance. Check this website to compare prices and book tickets.