Online Shopping Tips to Save Time, Money, and Frustration
Online shopping can be great fun as well as being convenient, but it can become a financial pitfall if you go overboard. Finding the right items to purchase online can sometimes be frustrating when certain websites offer poor customer support. Luckily, with some experience and the right online shopping tips, you can shop without frustration, convenientlyu, confidently and economically. Let us help you to enhance your online shopping experience. 
Plan Ahead
Approach online shopping with the same intention as when visiting a physical store. Planning ahead and making a shopping list for the products you really need will help save time. Being proactive will help you to stay focused and resist overspending on offers or unnecessary products. When staying focused it is easier to browse from one online store to another and search the specific items you planned for.
To stay within budget it is best to find stores with great deals and discounts to further control your budget. By planning ahead, and sticking to the shopping list, you will avoid impulsive purchases and keep enough funds for future well-considered purchases without going into debt. One thing is certain, planning for online shopping requires a high level of discipline and self-control. 
Compare prices
Online shops have drastically increased in number,providing shoppers with a variety of options to compare prices. Some stores target specific economic demographics, where shoppers are willing to pay a premium for products that sell at standard prices at other stores. Always compare prices to secure the best deals within your budget. A time-saving strategy is exploring e-commerce platforms such as Shopify where several online stores are together in one location. You can easily navigate between stores to compare prices and quality to decide on the best option before purchasing. 
Search coupon codes
Coupon codes are made to serve as valuable discounts for specific items on the same page as the item description. Also consider a Google search to explore your options and find a number of stores offering exciting discounts. Coupon codes help to save money while reducing the frustration of falling short on funds when making a purchase. We advise you to find a one-stop shop that provides a good selection of products as well as active coupon codes. The advantage of such a platform is that if one coupon code proves invalid at checkout, you can switch to another, ensuring you always maximise savings.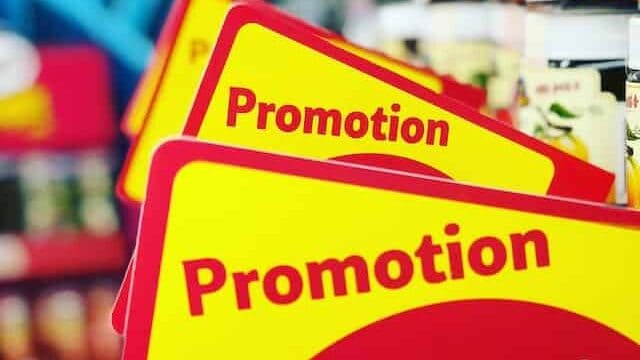 Read online reviews
Online shopping can sometimes be challenging due to a lack of physical presence. Reading online reviews from former buyers will help to better understand the quality of the products better. A great example is Amazon where buyers provide valuable insight that will drive your purchase. To get value for money it is best to consider stores with positive customer reviews.  
Subscribe to newsletters
Online stores often offer customers the opportunity to subscribe to newsletters. These newsletters are a direct way to communicate and inform about exclusive offers and upcoming promotions well before it is available to the general public. Subscribers often enjoy advantages and special deals this way.   
Set a Budget
Setting a budget is critical when shopping online. This is because online shops offer a variety of items that scream 'add to cart' and if you have not determined the amount you want to spend it might be tempting to buy way too much. Making strict boundaries and only purchasing planned items will help save money and avoid frustration and overspending. Although it sounds simple and logical, avoid searching for items you do not need. 
Prioritise secure websites
With the expansion of online shopping platforms, be cautious in your choice of online stores as most transactions require credit card payment.
Sadly, some sites are not legitimate, and end up exposing their customers' online security by inadvertently exposing them to credit card fraud. Always prioritise secure and reputable online stores that value customer privacy. Look out for secure URLs, and remember to counter-check the legitimacy of the online store if it is your first time interacting with them. Selecting the wrong online store could cause substantial financial losses, particularly when your credit card information is leaked to make unauthorised purchases. 
Limit online shopping time
Online shopping can become addictive since you do everything from the comfort of your home. To avoid falling into this trap, it is important to dedicate specific time periods for shopping and reserve enough time for other activities. This will save not only time and money, but also avoids draining your wallet on binge shopping. Online shoppers expect to find special offers every time they visit online stores. However, these offers are not always available for every item and it may feel like a time-wasting endeavour. To limit disappointment, we recommend patience in order to score the best deals.
Conclusion
Online shopping requires a well-thought-out strategic approach to ensure you save time and money and avoid frustration. It is easy to be become distracted and spend too much while shopping online because search engines and algorithms observe buying habits and bombard you with products similar to your previous searches. 
Online shoppers should craft an intelligent shopping plan that aligns with their time, money, and overall well-being. Consider only offers and promotions that really make you save money on items that you might have otherwise overspent on. Create a checklist that meets your budget and stick to it.Shop worry-free and safeguard the privacy of your financial information at all times by shopping on reliable websites that have credibility through positive customers' reviews.