Pan-Fried Polenta Cake – an Easy Side Dish
Polenta is a classic Italian comfort food made of boiled cornmeal. Historically polenta was made with cornmeal combined with other grains. Today, polenta is often served as a soft, creamy creamy pureed dish, or it is cooled to solidify into a loaf that can be baked, fried, or grilled. It is often used as a gluten free substitute for pasta.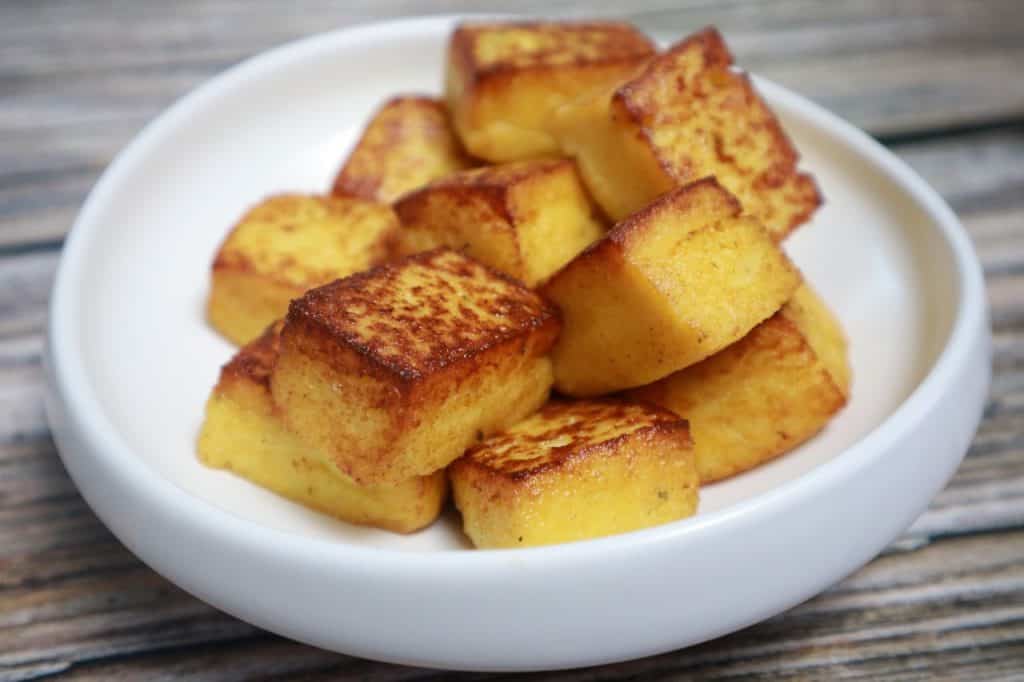 The ratio for a good pan-fried polenta 'cake' is one volume of cornmeal to three volumes of liquid.
What is polenta?
Polenta is yellow cornmeal cooked with water or a flavoured broth to which extra ingredients can be added. Fresh herbs and cheese are the classic flavour makers added to this dish. Polenta can be served as a side dish or a main dish. Polenta is a good alternative for rice or pasta and commonly served with sauce dishes.
Why pan-fried polenta cake?
Once the polenta is cooked, allowing it to cool down makes it a solid mass. It can then be sliced or cut in any form or shape and pan-fried or grilled. Use non-stick cookware to form an outer crust and ensure the inside stays soft and creamy.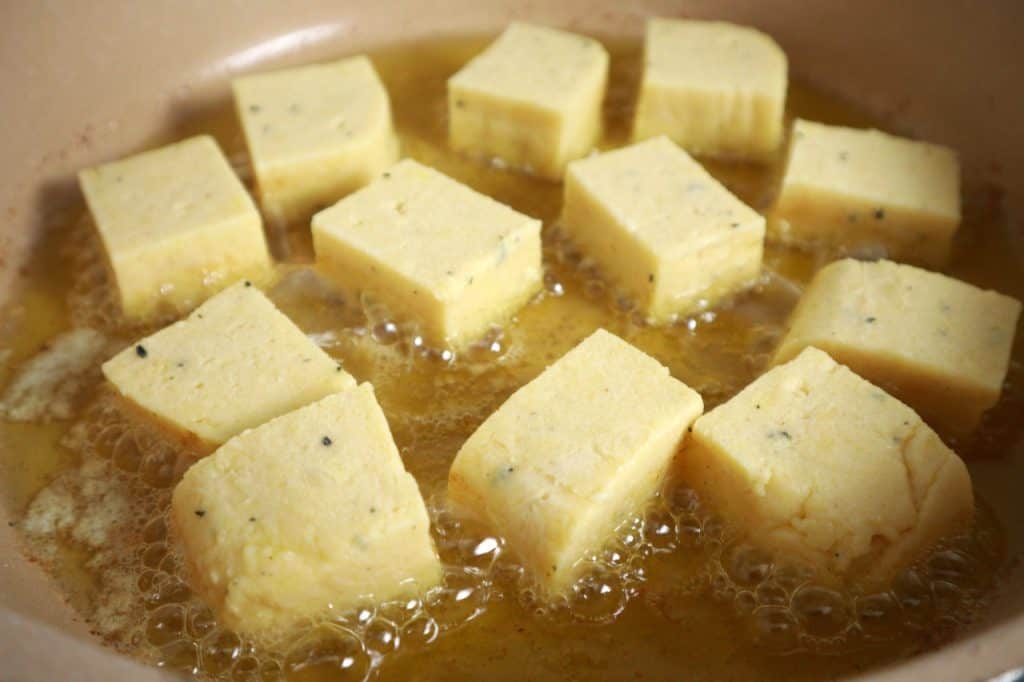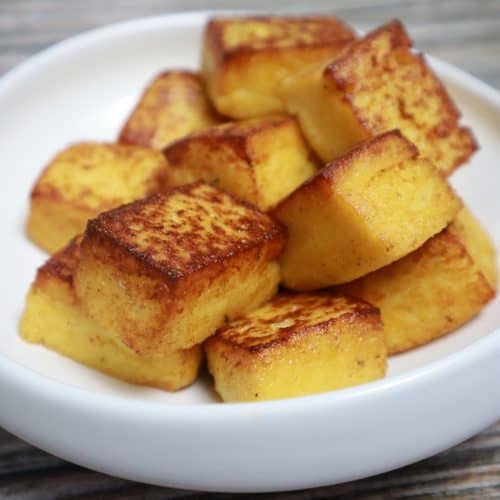 Pan-Fried Polenta Cake
Polenta is a good alternative for rice or pasta and commonly served with sauce dishes.
Instructions
Bring the milk, chicken stock and thyme to the boil. Add a pinch of salt and pepper.

Reduce the heat and whisk the polenta gradually into the milk then whisk constantly until thickened and cooked.

Remove from the heat and stir in the grated parmesan and butter until well combined. Season to taste.

Pour the hot polenta onto an oiled tray, cover with a cling film and let it cool.

Once cooled, unmould the 'polenta cake' and cut into equal square or rectangular pieces.

Heat the olive oil and butter over a medium low heat and gently fry the polenta.

Sear for 2-3 minutes on each side until golden brown. Serve immediately.
Notes
The polenta can be prepared a day in advance and kept for up to 3 days in the refrigerator.
Nutrition for 1 portion
Calories:
147
kcal
Carbohydrates:
20
g
Protein:
5
g
Fat:
5
g
Cholesterol:
14
mg
Sodium:
111
mg
Fiber:
1
g
Sugar:
3
g
Vitamin A:
207
IU
Vitamin C:
1
mg
Calcium:
86
mg
Iron:
1
mg
Tried this recipe?
Let us know how it was! #culinaryambition