Foie gras is a popular and well-known delicacy in French cuisine. It is regarded as a gourmet luxury dish. In France, it is mainly consumed on special occasions, such as Christmas or New Year's Eve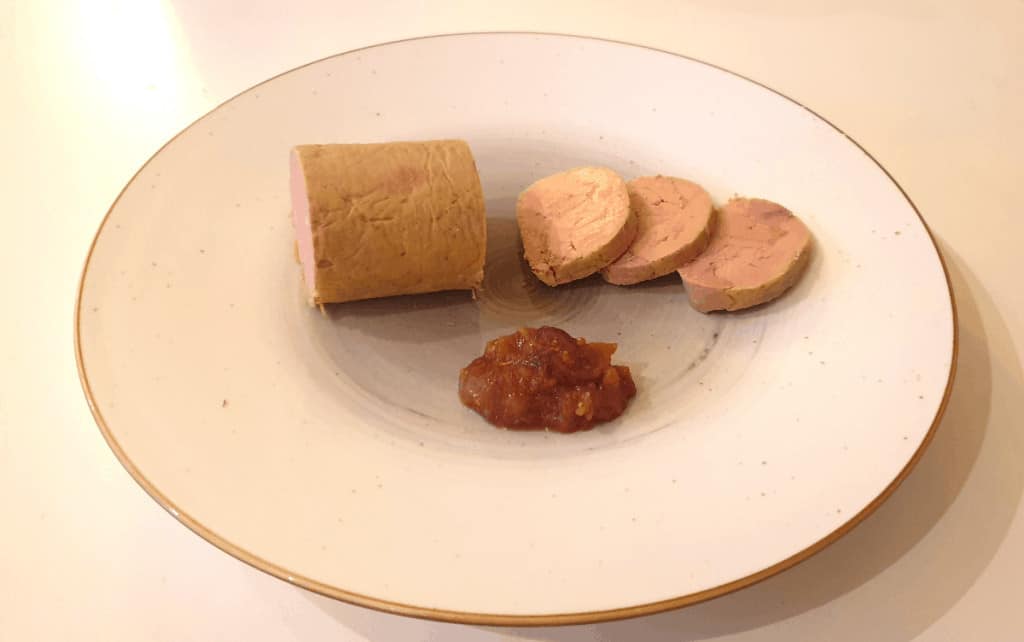 What is foie gras?
Its flavour is described as rich, buttery, and delicate, unlike that of an ordinary duck or goose liver. Foie gras is sold whole, or is prepared into mousse, parfait, or pâté, and may also be served as an accompaniment to another food item, such as steak. We are making a terrine that is mi-cuit and is perfect for a starter or with aperitif on toasted brioche bread.
Interest in alternative production methods has grown recently due to ethical concerns in gavage-based foie gras production. Such livers are alternatively termed fatty goose liver, ethical foie gras, or humane foie gras. Currently, one of the few producers in the world of patented and certified goose and duck livers without force-feeding, but up to the same standards as the traditional foie gras is the German company Foie Royale. Many Michelin star chefs use this product.
Before you start preparing this dish, also read how exactly the sous vide technique is working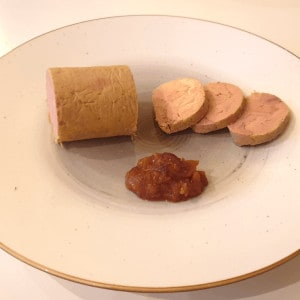 Duck foie gras sous vide
Foie gras is regarded as a gourmet luxury dish.
Ingredients
500

gr

deveined duck foie gras
Liquid seasoning:
25

ml

white port wine

25

ml

cognac
Instructions
Place a double layer of cling film onto the working station, then place the deveined foie gras on top.

Combine the dry seasoning with the cognac and Port wine and place over the foie gras.

Wrap and stretch the cling film around the foie gras to shape a sausage.

Refrigerate for 12 hours (overnight).

The next day place the roll in a vacuum bag and seal it properly before refrigerating.

Heat the water bath to 58°C for sous vide cooking.

When the water reaches this temperature, immerse the foie gras completely for 48 minutes.

After cooking, transfer the foie gras vacuum pack into iced water to stop the cooking process and then refrigerate.
Notes
Weigh the quantity of salt, sugar and pepper with a precise kitchen scale.
Choose the alcohol that you prefer such as red Port wine, whiskey, Pineau des Charentes or Rivesaltes (the last 2 are more sweeter).
Before the duck fat goes completely solid, I like to open the bag, drain out the fat and wrap the foie gras onto a new cling film while shaping it.
Nutrition for 1 portion
Calories:
98
kcal
Carbohydrates:
5
g
Protein:
10
g
Fat:
3
g
Cholesterol:
322
mg
Sodium:
451
mg
Fiber:
1
g
Sugar:
1
g
Vitamin A:
19374
IU
Vitamin C:
3
mg
Calcium:
27
mg
Iron:
19
mg
Tried this recipe?
Let us know how it was! #culinaryambition