Cooling Foods to Beat the Heat this Summer
Hot, sunny and humid summers call for cool, chilled, icy and frozen foods! The increasing temperatures often steal appetites and only the items that soothe and cool the palate are our cooling favourites.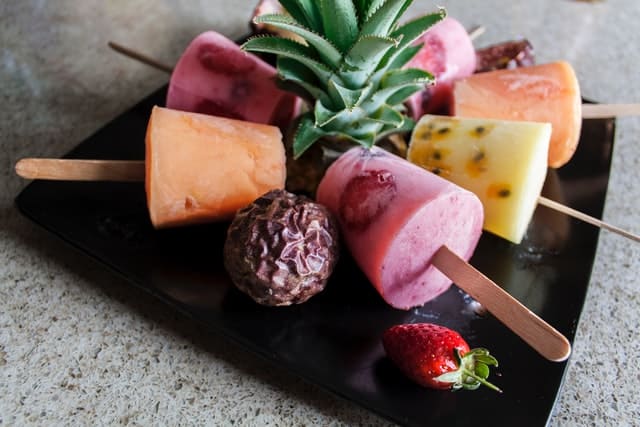 Ice cream
This is, of course, top of the list! Regular, traditional creamy ice creams like the quintessential vanilla or chocolate flavours find their space in every home freezer. Summer, tropical variants with fruits have a fond following, especially as bits of fruit lend texture and chew to the ice cream. Regular ice cream is usually heavy due to the content of the cream, and whilst being cold and satisfying, it can make one thirsty as well. Whilst store-bought ice creams are the easiest and fastest to source, ice creams can be made at home with a little bit of effort. An ice cream machine makes it easy, and you can control the ingredients used.
Ice pops
On the other end of the ice cream spectrum are ice lollies that can be described as 'frozen flavoured ice.' Available on sticks or in long pouches these lollies are often fruit flavoured and always a hit with kids. The joy lies in sucking the lolly slowly so that the icy coolness is savoured for longer. Ice lollies are easy to make at home by adding simple fruit juice into popsicle moulds that are easily available at stores.
Gelato
In between the lollies and the creamy, thick ice cream lies gelato. With a lower cream content, it's lighter ice cream. While flavours can range from the basics of vanilla to fruit, the range extends to new-age flavours such as matcha and earl grey tea. Fruit gelato is almost like frozen fruit that has been churned – frozen on the first bite then melting on the tongue!
Jelly
The one summer dessert many grew up with. It's light! It's fruity! It's chilled! It may not have healthy ingredients in it, but it is on the list of cooling foods and the nutrition quotient can always be upped with the addition of small bits of fruit set within the jelly, or chunkier fruits ladled on top, and whipped cream for added fanciness!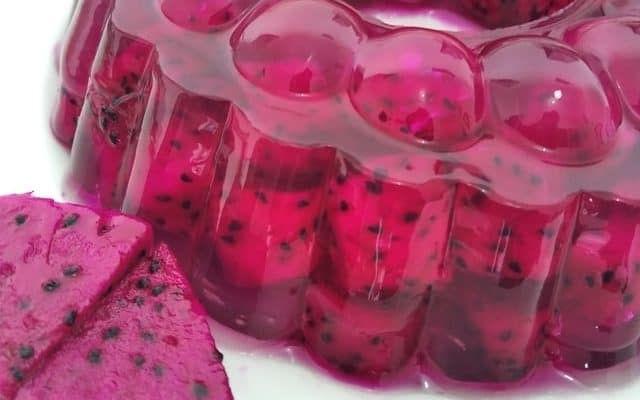 Shakes
Although burgers, milkshakes and fries are an inseparable combination, just the milkshake is the perfect treat on a summer day. The easiest but also the richest in calories is the ice cream version that's blended with milk to churn out the thickest possible shake. However, on a hot summer's day, a lighter version may be preferred, as it doesn't sit heavy on the stomach. Use a kitchen blender to simply blend milk with different ingredients resulting in a healthy homemade shake without additives or preservatives. Some easy-peasy combos are milk with chocolate sauce and a dash of coffee, strawberries, mango, or any other fruit, matcha powder, banana with peanut butter, and the well-known favourite of cookies blended with milk. If the milkshake is a late evening treat and you wish to make it a bit boozy, go ahead and add a dash (or a liberal peg) of white alcohol such as gin or vodka in any fruit-based shake. Dark rum or Kahlua pair well with anything coffee, chocolate, or cookie-based. Though traditionally milkshakes are made with dairy milk, they can be substituted for other plant-based milks but may not get the 'creamy' consistency and flavour.
Smoothies
Milkshakes and smoothies – are they the same or different? Whilst there isn't any specific difference except that the former uses dairy milk and is more milk less fruit or other flavour additions. The composition of smoothies is largely fruit with added plant-based milk or yoghurt to give a thick liquid consistency that makes it drinkable. A mini-meal in itself, a smoothie is healthier than a milkshake as it contains a larger quantity of fruits, avocados, nuts, oats, or other healthy ingredients.
Iced teas
For those who are lactose-intolerant, iced teas are the great cool drink options that are low on calories especially if the additional sugar content is controlled. A basic tea liquor can be brewed with any black tea, Chinese white oolong tea, or hibiscus tea. Thereafter, depending upon the flavours desired, additional ingredients can be added – fresh apple or peach (pulp, pieces or juice), lemon or orange for a citrusy tangy flavour, and variants such as pomegranate and mint for some variation. Practically any fruit can be paired with tea for a refreshing drink. Turn your kitchen into a tea lab and experiment with different concoctions. Write out the favourites in your recipe book and save them for future use.
Bubble tea
This is a new rage. Simply put, it's a basic iced tea version with 'boba' or tapioca pearls in the drink. The whole experience of having bubble tea is that it is drinkable and chewy. In fact, because of the tapioca pearls, the bubble tea is quite filling and often a favourite after-school or after-office beverage. While bubble tea is widely available nowadays, tapioca pearls are easy to find in stores and you can add them to your own customised ice teas.
Spritzers
The coolest drink of them all is a summer spritzer! Sparkling water or soda water mixed with fruit flavours; this drink provides instant refreshment. Other combinations can be ginger ale or 7up added to fruit pulp or even a tablespoon of any jam that's in the pantry. Top up with crushed ice, and it's a winner. If you want to take it to the next level, swap the soda water for some bubbly, or mix white wine and soda water for an elegant spritzer!
Stay cool and enjoy the summer!