Cocktail – Basil Drop with a Herbal Twist
If you like the classic lemon drop martini, you will surely like this herbal twist. Vodka, lemon juice and syrup are still the basic ingredients, but with the addition of some fresh basil this cocktail becomes a whole new story!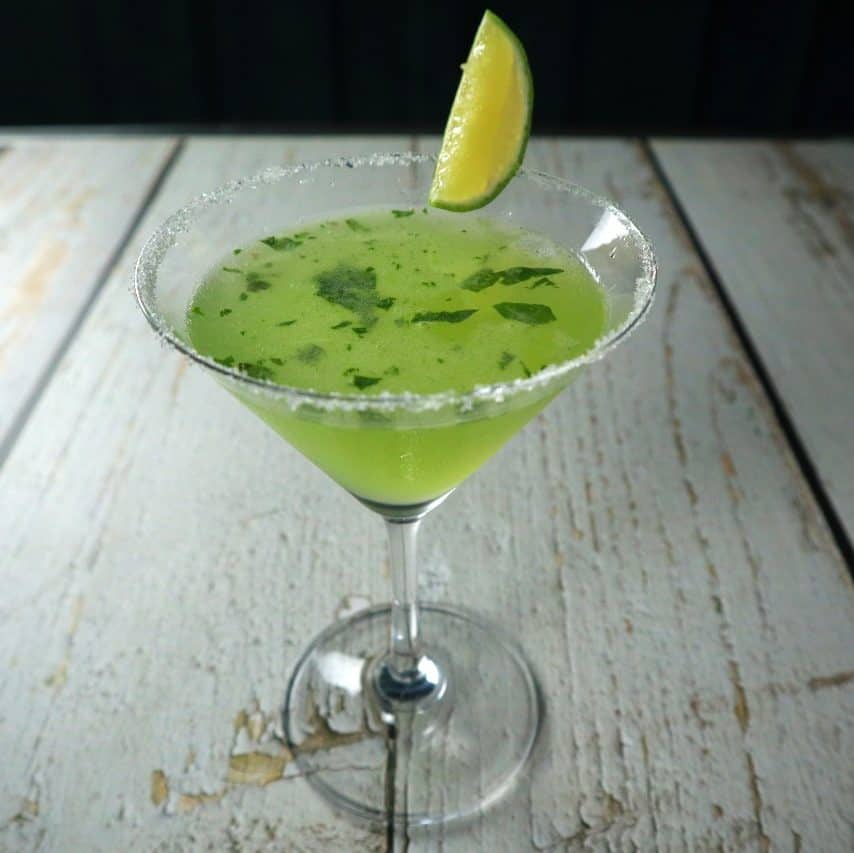 Egg white is optional to make a foamy looking finish for those who like it.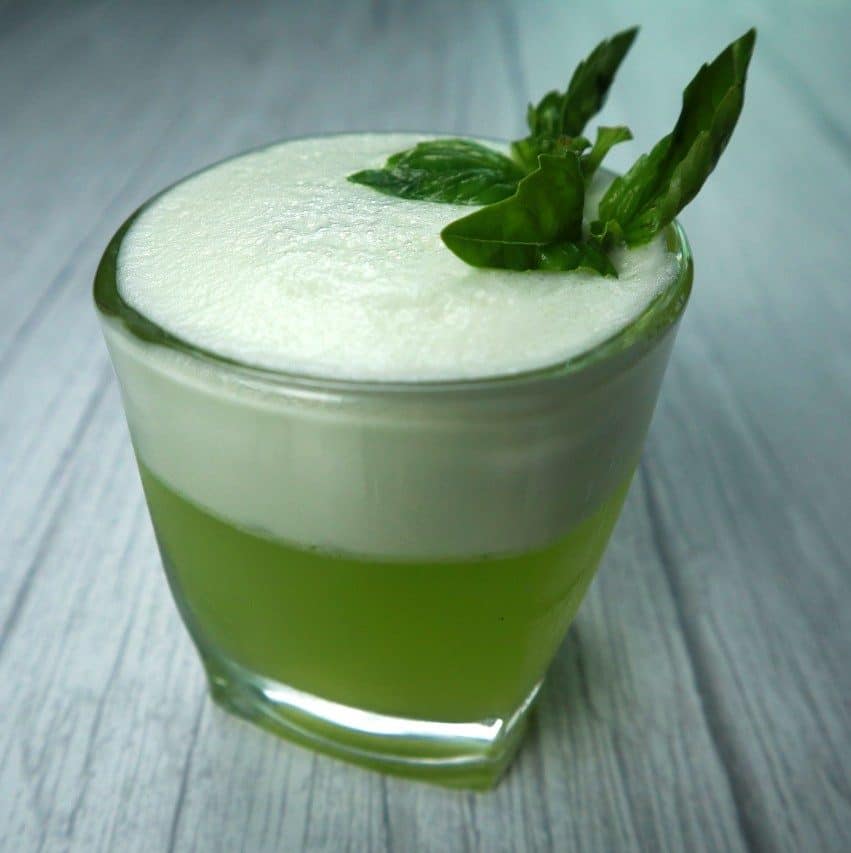 Variations on Basil drop
Make a mocktail and substitute the vodka with water or light sparkling water instead.
For those who don't like egg white, it is possible to add some coconut cream.
Don't strain and keep the basil leaves in the cocktail. It will add green colour, especially if you are blending it instead of shaking.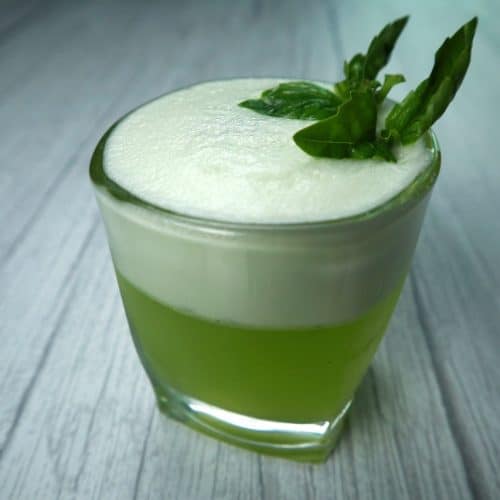 Basil drop
If you like the classic lemon drop martini, you will surely like this herbal twist. V
Instructions
Make a rim on the glass with the lime and the sugar.

Add all the ingredients together with ice cubes to the shaker and shake well especially if you have added egg white.

Strain the cocktail into a martini glass or a tumbler.

Garnish with a lime wedge and a basil leaf.
Nutrition for 1 portion
Calories:
35
kcal
Carbohydrates:
2
g
Protein:
3
g
Fat:
1
g
Sodium:
52
mg
Sugar:
2
g
Calcium:
2
mg
Iron:
1
mg
Tried this recipe?
Let us know how it was! #culinaryambition
Basil lemon drop alternative
Adding basil to the traditional lemon drop recipe elevates the beverage to a higher level. With the light flavour of basil, it adds something new and exiting, whilst still offering a refreshing drink.
Plus, the glass looks so much prettier with the green addition!
Highlights of basil lemon drop martini
Just looking at the picture of this beautiful drink is mouth-watering. Imagine serving it poolside on a hot humid day.
The basil lemon drop martini is also a fun way to impress guests for any type of gathering. Everyone will comment on its beauty, and will certainly be eager to sample it.
One versatile benefit of this recipe is being able to make the non-alcoholic version and have it taste just as lovely. That makes the drink appealing to everyone.