Aubergine Caviar or Baba Ghanoush
Is it eggplant or Aubergine? In reality it is one and the same. The only difference between the two, is that the word aubergine is used by the Europeans while eggplant is used by people living in the United States. The name eggplant comes from the smaller varieties that are white and shaped like an egg…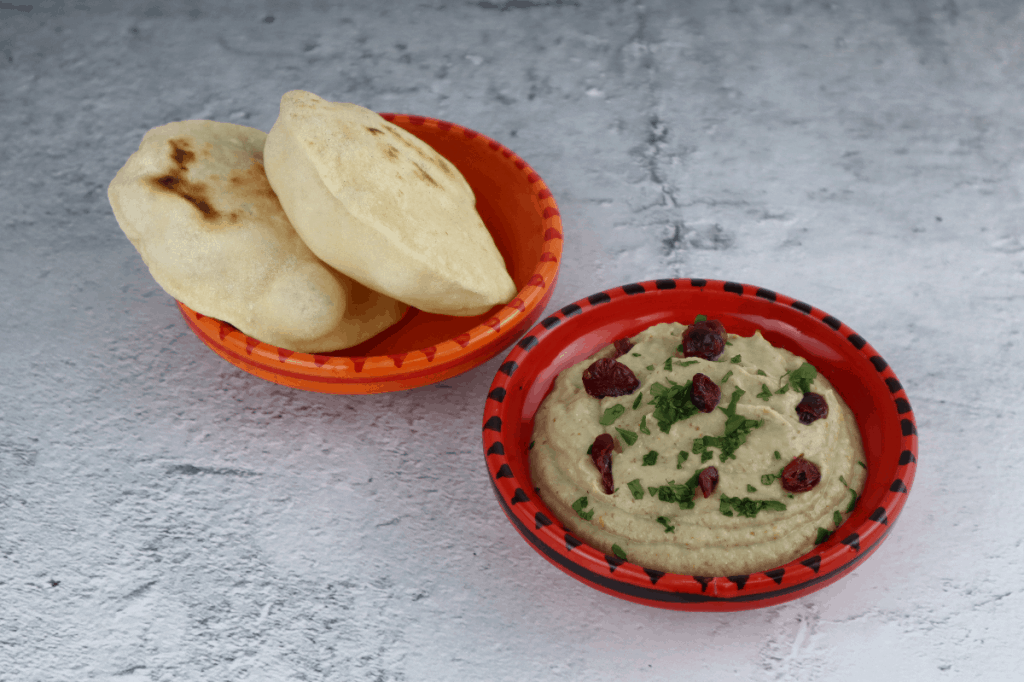 The plant originates from Asia and it were the Arabs who brought it to Spanish Andalusia. Botanically it's a fruit and member of the berry family but culinary spoken, it is a vegetable.
You might only be familiar with the purple variety, but they come also in white and green. The aubergine consists of 95% of water and 50% of the volume is air!
The seeds contain nicotine which gives it the bitter flavour, but don't worry, you would need to consume 10 kg to get as much nicotine as in one cigarette. It is an extremely healthy vegetable loaded with vitamin B and C and lots of fibre. It also contains a fair amount of nasunin, which is a powerful antioxidant and perfect brainfood.
If aubergines could talk, they would inform you to marry them with olive oil before cooking. This is exactly what we will do in this easy to make eggplant dish. Also called baba ghanoush, this dish is best served as a refreshing dip for aperitif or warm to go with grilled meat.
Read also: Best blenders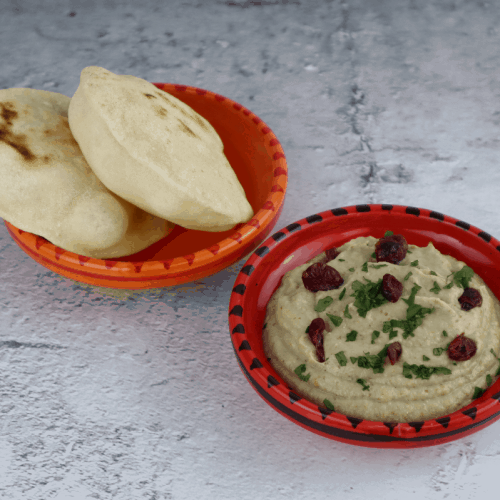 Aubergine Caviar
An easy and refreshing dip which is also called Baba Ghanoush.
Instructions
Preheat the oven to 170°C.

Wash the aubergines and cut them lengthwise in half. Score the flesh in a crisscross pattern.

Press the thyme and the garlic into the cuts. Season with salt, pepper and a good amount of olive oil and cover with foil to prevent them burning.

Bake in the oven for 30 – 35 minutes until the aubergine is cooked and soft.

Meanwhile sweat the onion in olive oil over low heat.

Remove the pulp of the aubergines and mix with the onion in a blender until pureed.

Add the lemon juice and tahini and mix again to combine.

Pour in olive oil until it has a smooth and shiny texture, season to taste.

Transfer the mixture to a service bowl and decorate with the freshly chopped herbs
Notes
If you like a little kick, add 1 small chilli when you bake the aubergine in the oven.
Nutrition for 1 portion
Calories:
102
kcal
Carbohydrates:
18
g
Protein:
3
g
Fat:
3
g
Sodium:
8
mg
Fiber:
8
g
Sugar:
10
g
Vitamin A:
164
IU
Vitamin C:
11
mg
Calcium:
37
mg
Iron:
1
mg
Tried this recipe?
Let us know how it was! #culinaryambition