When eating a piece of meat, we all want a tender and juicy cut, and if possible, for a budget friendly price! Luckily, there are tools available to help turn some cheaper cuts of meat into tender and juicy pieces.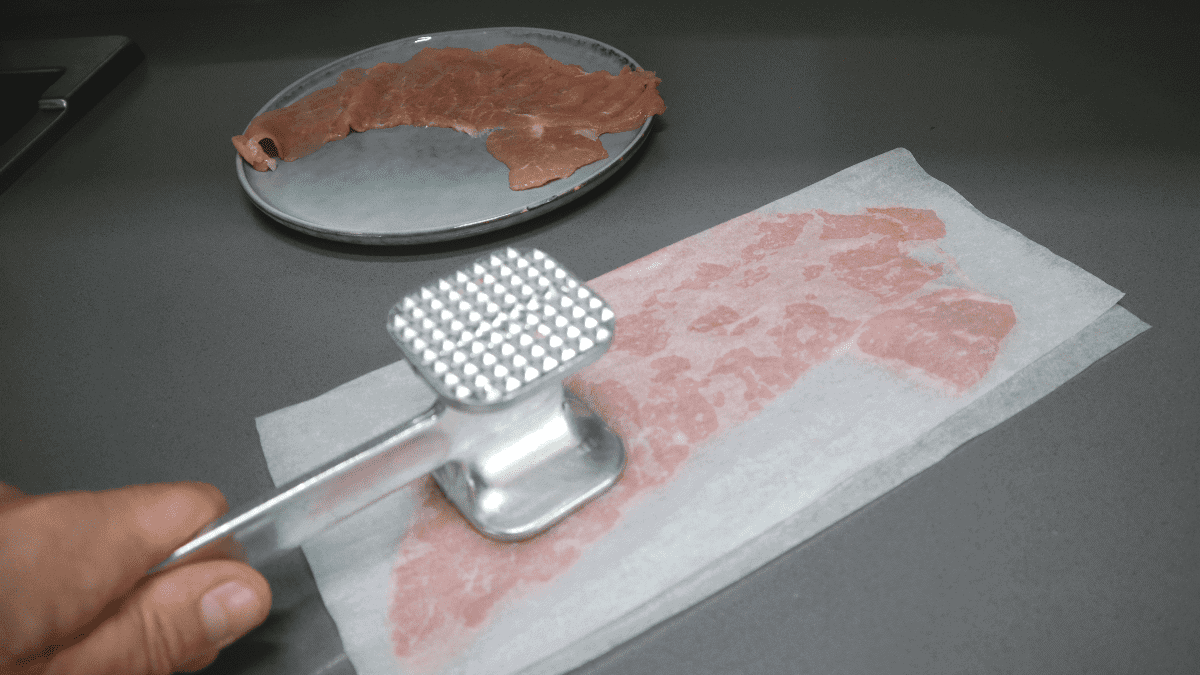 A meat tenderizer tool will do the trick without the need for additional ingredients. There are blade tenderizers as well as meat hammers or pounders, which soften the muscle fibres and connective tissue through pounding or cutting. At home we opt for a pounder as it has double usage as besides tenderizing it also flattens pieces of meat while the blade keeps the thickness.
List of best meat tenderizers
Things to consider before buying best meat tenderizer tool
Design
Consider how often you will use the tenderizing tool and whether it is the most useful and effective for your cooking style. Are you solely in need of a tenderizer, or will you also use it as a flattening tool for certain recipes?
Meat pounders or hammers help to soften the meat, but a blade style tenderizer will puncture the meat with spikes, blades or needles which allows marinades to penetrate easily into the meat. These are best used for thicker cuts as they might tear thinner pieces apart.
Safety
A non-slip handle or grip is a necessity to ensure safety. A tenderizing hammer will be of a certain weight but shouldn't be too heavy but easy to manage. A blade tenderizer needs sharp blades that are protected when not in use.
Ease of Cleaning
Some meat tenderizers are dishwasher safe but we recommend cleaning them by hand. Always make sure that food residues are removed after every use to avoid cross contamination during later use. Hammers are easier to clean than blade tenderizers.
Overview of best meat tenderizers
This is by far the most popular meat tenderizer with over 13,000 reviews on Amazon and a 97% satisfaction rate. This aluminium hammer has a textured side for optimal tenderizing and a smooth side for pounding and flattening meat cuts. Although it is considered lightweight, it is strong and durable with an ergonomic handle that gives the option for convenient hanging storage. This product should be hand washed with warm water and a mild detergent. Rinse and dry immediately.
Read also: 12 kitchen gadgets not to be missed
Although this product is not large this hand-held blade tenderizer works well.
The 48 needles made from stainless-steel are sharp and cut through a piece of meat with little effort. You will need to practice a few times and it will be helpful to know that the toughest pieces of meat need to be pressed numerous times with the tenderizer. The cover of the blades is made of white ABS plastic and although it is recommended to hand wash, many buyers mention using a dishwasher.
This is another double-sided mallet or hammer. This budget model is on the small side, but works similarly to other hammers where the smooth side flattens cutlets, and the textured side punctures the meat to create more tender, juicy steaks that are easier to chew and digest. The zinc-alloy material demands hand washing only. There is a one-year warranty.
This small sized meat tenderizer is made of stainless steel and plastic. The blades are razor sharp and pass through meat very easily with little pressure. Take care of your hands when holding the meat. Although this tool is dishwasher safe, it is delivered with a brush for easy hand wash cleaning, and there is life-time guarantee!
Another 2-in-1 tool with a round base that flips like a coin and screws onto the handle. The flat side flattens meat cutlets, and the spiked side punctures the meat. It works similarly as a hammer style tenderizer, but the base is slightly wider and there is no swinging needed. This model is on the heavy side and you pound straight down with little extra pressure. Only made for hand washing.
This manual cuber is easy to cut beef, chicken, pork or any other kind of meat. Cutting the meat, the correct size is important before using this machine. You add the meat at the top in a similar way as feeding dough through a pasta maker, you crank the handle and 31 stainless steel needles will pierce the meat. The machine disassembles for easy cleaning.
Highlights of the best meat tenderizer tool
Meat tenderizers certainly make a big difference when cooking. They let you use cheaper cuts of meat, and also, once the meat is pounded out, the cooking time is often less saving you on gas or electric, too.
If you have a specific recipe, the original piece of meat might not be in the shape you need, but after using the meat tenderizer, you can get it just the right size and shape for your requirements.
Finally, as you can see above in our reviews, there are many to choose from making it easier to get the right one for your purpose.