Tea infused White Peach Jam
What to do with lots of white peaches?
We've kept this recipe a little behind the scenes, but as we were recently given all those delicious white peaches, we chose to make some jam. It is easy to keep for later use and homemade jam is a great way to preserve fruits while in season.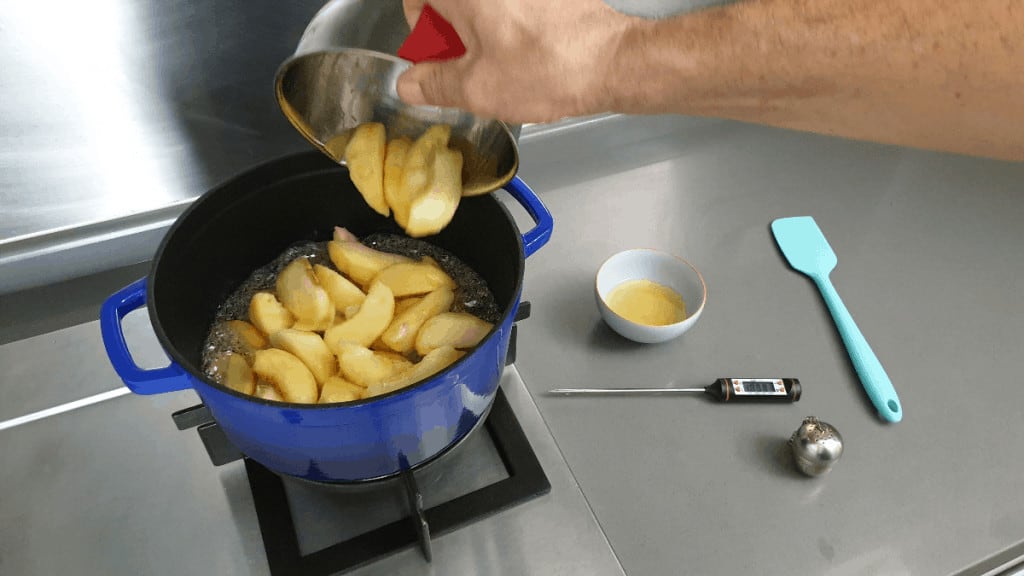 Do you know the difference between jam, jelly and marmalade? It all tastes great but there are significant variants when it comes to identifying these dishes. Jam is made with whole fruits, while the base for jelly is fruit juice and marmalades are made with whole citrus fruits including the rind.
Another interesting fact is that the concentration of the sugar for jam or marmalade is 50% up to 75% per kilo of fruit! You can always choose to make it less sweet, but the jam will be more liquid.
White peach jam recipe
Those of you who are used to making jam, might be surprised to see that we are not using pectin in our recipe. Adding pectin to jam or jelly means it will spread thickly. It affects the gelling of the ingredients and without it your product will be thinner in consistency.
To infuse the tea or any other ingredients into the peach jam, use a tea ball infuser as you want the flavour and not the dried leaves in the mixture.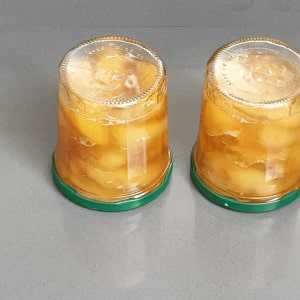 White peach Jam
homemade jam is a great way to preserve fruits while in season.
Instructions
Make a syrup by dissolving the sugar in the water in a large pot over a high heat. Cook the sugar syrup and check with a thermometer that reaches 110˚C.

Add the white peach wedges, the jasmine tea, the lemon juice and zest to the syrup.

Bring to the boil and stir regularly with a spatula. Skim off any impurities that come onto the surface while cooking.

Cook the jam until the thermometer shows 105˚C.

Spoon the cooked jam into jars, seal the lid and place them upside down to cool down.
Notes
The lemon is ascorbic acid (vitamin C) which stops the oxidation of the fruit. The acidic pH of citric acid makes it useful as a preservative. Lemon also contains a natural pectin which helps to jellify the mixture.
Make sure to use very clean glass jars and lids. Soak them in boiling water for a minute and place them upside down on a wire rack.
Nutrition for 1 portion
Calories:
2357
kcal
Carbohydrates:
605
g
Protein:
10
g
Fat:
3
g
Sodium:
13
mg
Fiber:
18
g
Sugar:
586
g
Vitamin A:
3284
IU
Vitamin C:
123
mg
Calcium:
96
mg
Iron:
3
mg
Tried this recipe?
Let us know how it was! #culinaryambition
Highlights of white peach jam
With a sweeter and lighter taste than other types of peaches, white peach jam lends itself well to adding other flavours such as jasmine, vanilla, basil, and honey.
Whichever flavour you choose, white peach jam tastes delicious on toast, spooned over ice-cream, and can be used as a meat sauce.
If you find working with pectin a bit tricky, this white peach jam recipe is pectin-free.