How To Travel Safely During COVID-19?

Nobody really wants to hear about it anymore but it is still ongoing. Besides, travelling during this COVID-19 pandemic is dependent on your location. But in order to stop this, we can only do it together if everyone respect the rules.
Currently, rules in Europe are more relaxed compared to China and other places in Asia. We were able to travel from Hong Kong to Spain when everything started in 2020. Two months later we were luckily we could return via Belgium back to Shanghai. We have been stuck since because China has a zero-tolerance policy and has cut off all inbound tourism. If you are allowed to enter the country you have to deal with long quarantaines in small hotel rooms and lots of covid testing.
You can be certain that rules and regulations at airports, train/bus stations, as well as airlines will keep changing and it is important to keep up to date as changes can happen daily. Since travelling is increasing again, it is time to point out some important guidelines which apply to everybody.
Although airlines, bus companies and railway organisations have upgraded their operations with extra cleaning and disinfecting, it is a good idea to have some essentials in your handluggage. Here are our tips for travelling safely during COVID-19.
Try to get a window seat
Upon check-in try to reserve a window seat as you will only have to deal with the person sitting next to you. If you live in a country where you don't have a reservation system for trains and busses, simply try to arrive early so you have a choice of seat. Avoid having an aisle seat, there will always be someone passing whether it is a stewardess or another passenger.
Wash Your Hands Often
Always keep sanitizer with you. There are always bathrooms available in stations and airports, but they might run out of soap or they might be filthy like we experienced in some countries. Be aware that some airports don't allow liquid sanitizer, even in small bottles. Sanitizer tissues come in handy here.
Keep Your Mask On At All Times
Travel masks are not the most comfortable to wear but they are great to protect others and ourselves in crowded places during the Covid pandemic. To be more comfortable when travelling, consider wearing a 100% cotton mask, it will keep you cool just like sheets do during summer. You want the mask to fit but you don't want it too tight. Keep a spare mask with you for a quick change and to make travelling more comfortable.
Avoid Too Much Luggage
The more you bring the more you must take care of and store in the overhead lockers if flying. That means that other people can potentially touch your belongings. Packing light will avoid this.
Upgrade
If your budget allows it, upgrading to business class or first class often means that seats are larger and it's less crowded. The extra space counts potentially for less contact with other passengers.
Clean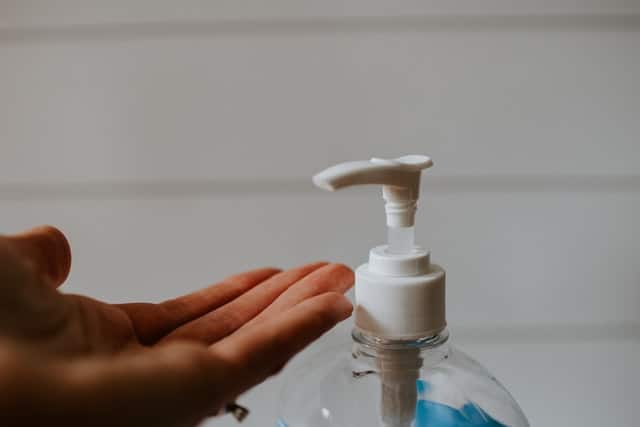 Although there is extra cleaning everywhere nowadays, just to be on the safe side, we still clean our table and armrests with our sanitizer on trains and in planes. It's the first thing we do once we find our seats.
Insurance
Always check your insurance as pandemics are usually not covered. It's best to contact your insurance company directly or inquire via your travel agency.
Summary
There are surely lots of people who would like to pack bags for leisure travels, and they plan and hope and dream of their next destination. But don't upset people because there are 2 groups; those who wear a mask and those who don't. Both sides think they're right. And that's led to friction and frustration among friends and families. Read also covid-conflicts-are-straining-relationships.
Think of all those who are away from family and friends, living abroad for work or any other reason. They also want to travel to gather again and visit their loved ones again. Science keeps working on the ultimate vaccine, and hopefully they will find a perfect one soon which will let us travel freely again. One thing is sure; this will redesign our world and we will create new habits. Meanwhile we keep cooking and sharing our passion.