Sweet shortcrust pastry – Pâte sucrée sablée
It's baking time!
Sweet shortcrust or Pâte sucré is sweet and rich with a crisp cookie texture. Because of the extra egg and the added sugar, it will give a sweeter flavour and a softer texture than a crumble.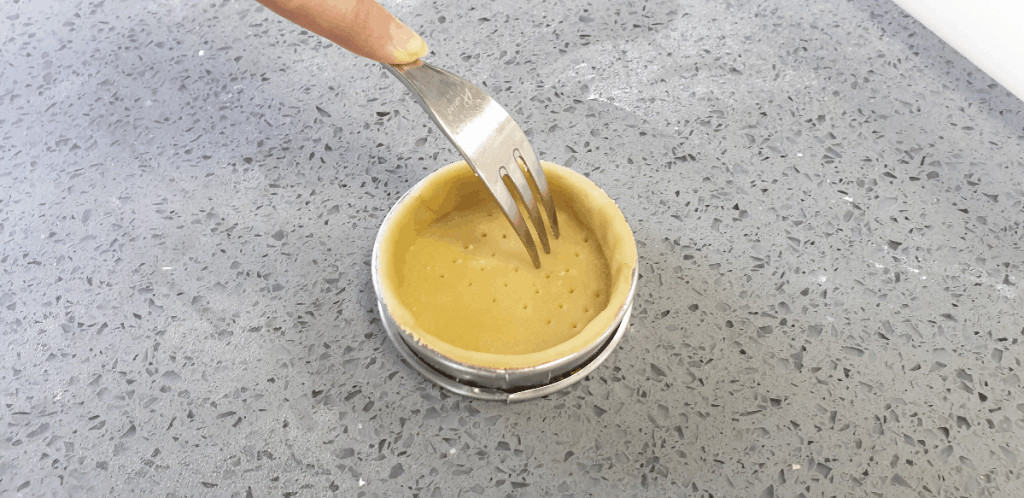 You can keep it in the fridge for a few days and you can even freeze it. It's always good to have dough ready so you can quickly prepare a dessert when needed.
This recipe can be made with a food processor, but we prefer to make small quantities by hand. Call us old fashioned, but here are 2 reasons; most importantly you have a better control of the technique and the texture, and secondly you will need to wash less equipment.
A sweet pastry crust is perfect for making tarts. Most recipes demand a pre-baked crust but when using a cream or soft filling, you can bake everything in one go. 
Multiple shortcrust dough recipes exist with more or less butter, a whole egg or egg yolk, with or without water, icing sugar or caster sugar. All are good but the key is in the technique of mixing, the temperature of the ingredients and the resting time.
Why use cold butter?
The butter provides flavour to the shortcrust, but it also stops gluten development. This is why it is important to rub or mix the cold butter into the flour before adding any liquid. If the butter is at room temperature and soft, it will make the dough greasy
Recipes with shortcrust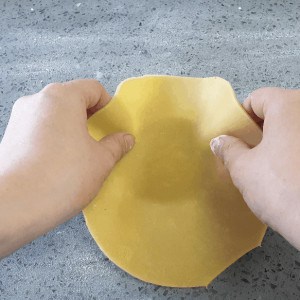 Sweet shortcrust pastry
The sweet shortcrust pastry is sweet and rich with a crisp cookie texture.
Instructions
Combine the flour and salt, then add the cold, diced butter.

Mix the butter into the flour by hand until it is combined and becomes a sandy texture.

Add the sugar and combine and mix the egg into the dough.

Make a ball from the dough.Dust the dough ball with flour and work the dough with the palm of your hand (fraisage). Press and stretch the dough by rolling with your palm 5-6 times to obtain a homogeneous consistency.

Wrap the dough in plastic film and refrigerate for 20-30 minutes before use.

When ready to use, roll the dough out as you would do with any other crust.
Nutrition for 1 portion
Calories:
2044
kcal
Carbohydrates:
252
g
Protein:
27
g
Fat:
103
g
Cholesterol:
4
mg
Sodium:
1186
mg
Fiber:
7
g
Sugar:
59
g
Vitamin A:
4477
IU
Vitamin C:
1
mg
Calcium:
76
mg
Iron:
12
mg
Tried this recipe?
Let us know how it was! #culinaryambition