Spaghetti with clamsmato sauce
Spaghetti, clams and tomato sauce…it can't be any simpler or classic, but jeez it is delicious!
We found these fresh clams yesterday and pasta and tomato sauce immediately crossed our minds.
Because of this spontaneous buying we didn't have time to make fresh pasta, but this doesn't make this dish any less interesting.
What are clams
Clams are shellfish that make up an important part of the web of life that keeps the seas functioning, both as filter feeders and as a food source for many different animals.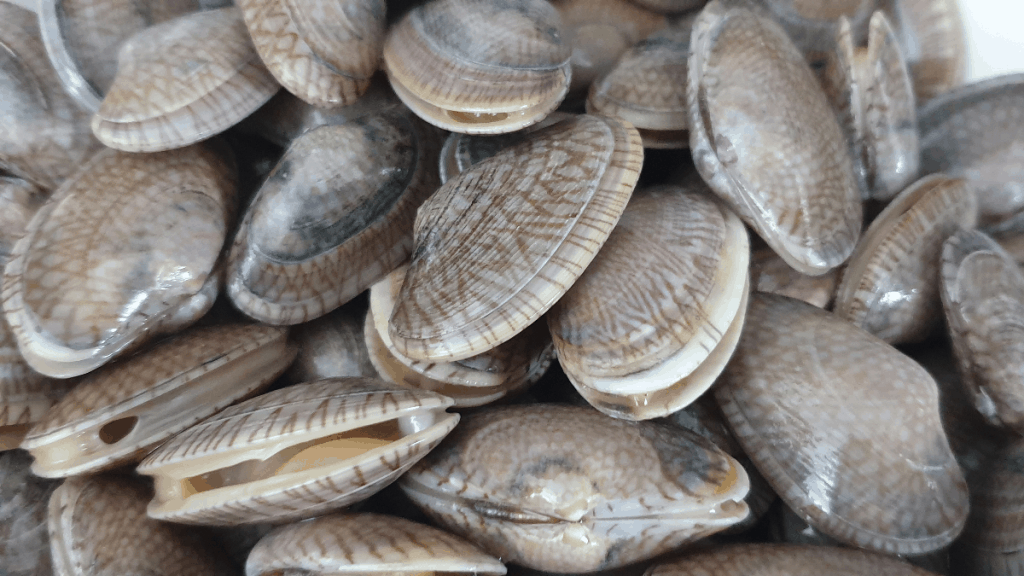 Clam is a common name for several kinds of bivalve mollusks. The word is often applied only to those that are edible and live as in-fauna, spending most of their lives halfway buried in the sand of the seafloor or riverbeds. Clams have two shells of equal size connected by two abductor muscles. They live in both freshwater and marine environments; in salt water they prefer to burrow down into the sand or mud.
How to cook clams
It is a quick process and not a difficult task, but you must stay focussed to be sure they don't overcook. You add them into a pan over a low heat and stir as they begin to open. They will release a lot of their natural juices.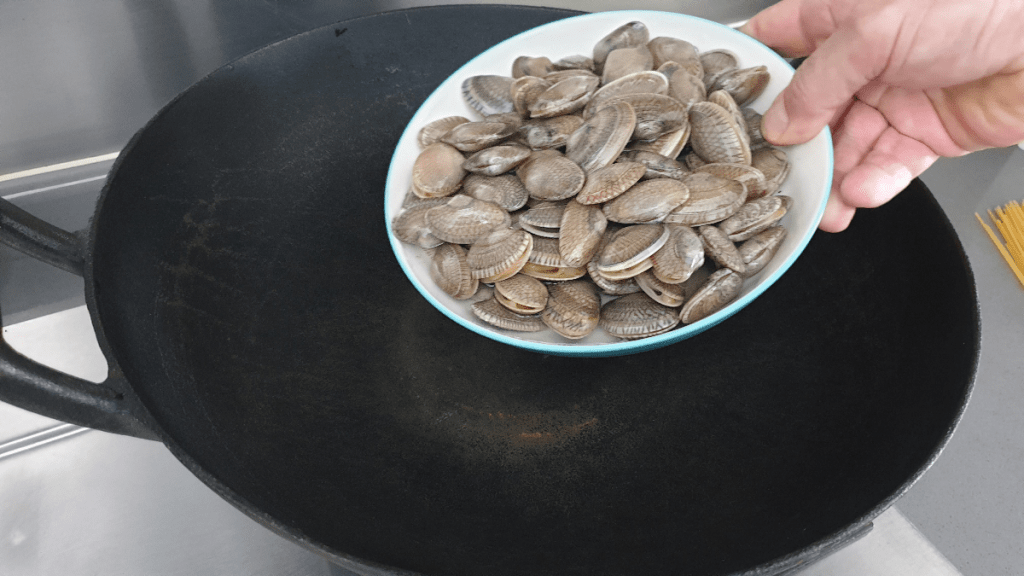 Clams are cooked and ready when the shells open. If a shell does not open after cooking, discard the clam. This means that the clam was not alive and fresh in the first place and that it may be contaminated just like with oysters and mussels.
Do not overcook clams or they might become chewy and tough. Once they are cooked, they need to be added to your recipe to warm, so add them just before serving. The longer the clams are on heat, the tougher the meat will become.
As with mussels, you can soak the clams in milk to make them more tender. But this is only advised for white clam chowder or in creamy recipes. Again, don't overcook them.
Also try our other seafood dishes.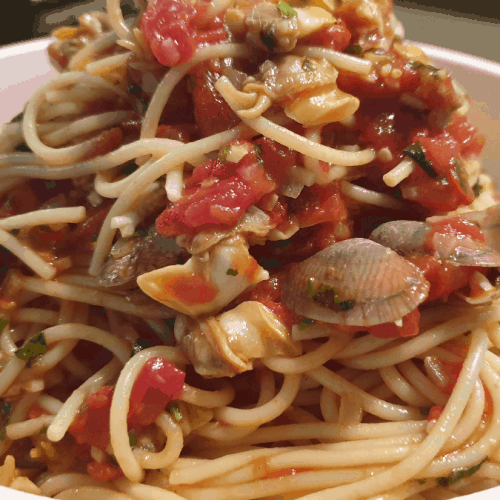 Spaghetti with clamsmato sauce
Pasta, clams and tomato sauce…it can't be any simpler or classic, but jeez it is delicious!
Instructions
Place the clams in a large cooking pot with a lid. Cook over high heat for a few minutes and stir occasionally. The clams are ready when open.

Keep the juices and pass through a thin mesh sieve.

Remove the clams from the shells, keep to one side.

Boil the pasta as per the instructions on the packet.

Sweat the chopped shallots before adding the garlic and chilies. Continue cooking for a minute then pour in the wine, the clam juices and the tomato concasse. Simmer for 5 minutes.

Add the clam meat and the fresh coriander into the tomato sauce, stir to combine.

You can add the spaghetti in the clamsmato sauce or you can serve it separately, your choice!
Notes
There is no oil or liquid required to open the clams. The clams will cook in their own juice and open when ready.
We do not use salt and pepper for the sauce as the clam juice is salty enough and the chilies substitute the regular pepper.
Nutrition for 1 portion
Calories:
543
kcal
Carbohydrates:
104
g
Protein:
24
g
Fat:
3
g
Cholesterol:
11
mg
Sodium:
255
mg
Fiber:
7
g
Sugar:
9
g
Vitamin A:
3466
IU
Vitamin C:
35
mg
Calcium:
78
mg
Iron:
3
mg
Tried this recipe?
Let us know how it was! #culinaryambition