Singapore – A short but fascinating adventure
Although we only lived for 6 months in Singapore, it was fascinating and fun. Singapore is an intriguing blend of Western modernity and Asian culture.
Its multi-cultural lifestyle and blend of ethnic communities is enriching. The influx of foreigners in Singapore's society is cosmopolitan and people have an amiable and courteous attitude towards each other.
A short but powerful adventure it was and we were lucky to make anyway some long-lasting friends! We have been back a few times since we left and will go back again!
Lifestyle
Expensive
Singapore is one of the most expensive cities in the world but at the same time one of the most enjoyable.
The standard of living is so impressive that people, including ourselves, are ready to pay the highest price for it. Life is very convenient with well organised transport, a low level of crime, availability of goods and great entertainment.
Fast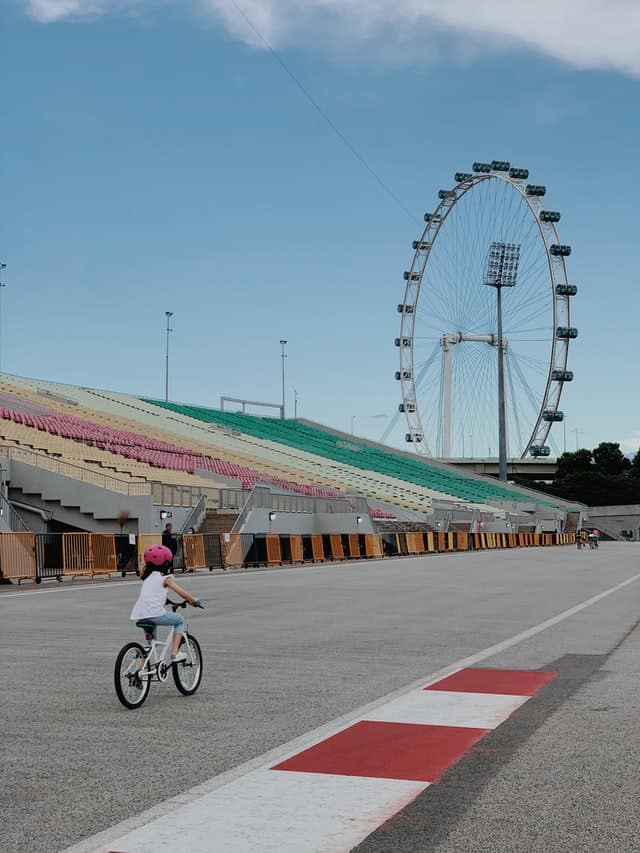 The expensive lifestyle doesn't come for free. Everything is designed for people who want to work and live life in the fast lane. Businesses need to stay ahead of the rest, be innovative and always deliver quality.
Fines
Singapore is also called the 'fine' city. There are a lot of rules, regulations and strict laws which never bothered us personally. The weirdest rule must be the ban on chewing gum. This together with laws against littering, spitting and graffiti are working well to keep the city clean.
Easy travels
It is easy to get around Singapore by bus or Mrt, and even taxi's are affordable. Another advantage if you enjoy travelling like us, is that Singapore is centrally located. Weekend trips are easy to organise and it is really cheap with low budget airlines flying and short boat rides.
Indonesia, Malaysia, Thailand or Cambodia, all these countries are only a short flight or a boat ride away. In no time at all you can be catapulted into another life to charge your batteries and have a break from the fast pace in Singapore!
Things to discover
Gardens by the bay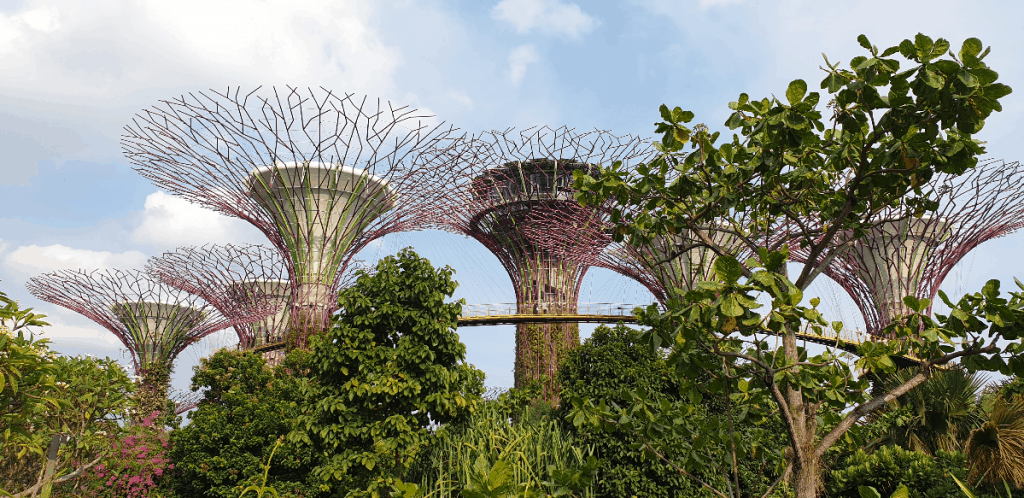 Don't miss out on this sanctuary for nature lovers with its futuristic domes and super-sized trees. The park offers an impressive sky walk over the gardens and you can visit the over-sized seashell shaped greenhouses that recreate various climates. Try to get there late afternoon to enjoy the views by day and stay long enough to see the beautiful light show after dark!
Botanic garden
This is one of the most beautiful tropical gardens we've visited throughout our travels and well worth half a day of your time when visiting Singapore. Since 2015, The Gardens, as they are called, is the first and only tropical botanic garden on UNESCO's World Heritage List.
Marina Bay
The Marina Bay is an upscale area of skyscrapers, posh hotels and luxury malls. It's also known for the Singapore Flyer Ferris wheel and the famous Singapore lion statue.
The Marina Bay Sands is the most iconic hotel. It's a mall, a casino and 'a park in the sky' where you are wowed by the 360-degree views on the observation deck. Do you appreciate luxury? You can book the hotel and dive into the 200-metres-high pool to witness the picturesque view of the sunset from the pool's edge.
Sentosa island
Sentosa translates as "peace and tranquillity" but today this vibrant manmade island has tropical beaches, luxury hotels, attractive restaurants and thrilling attractions.
Indoor skydiving, zip lines, skyline luge, universal studios, Fort Siloso are a few to name. You can get there by MRT and once on the island, buses will take you to your chosen destination. It is very well organised and easy to find, and this is the case with everything in Singapore.
Faber park and south ridges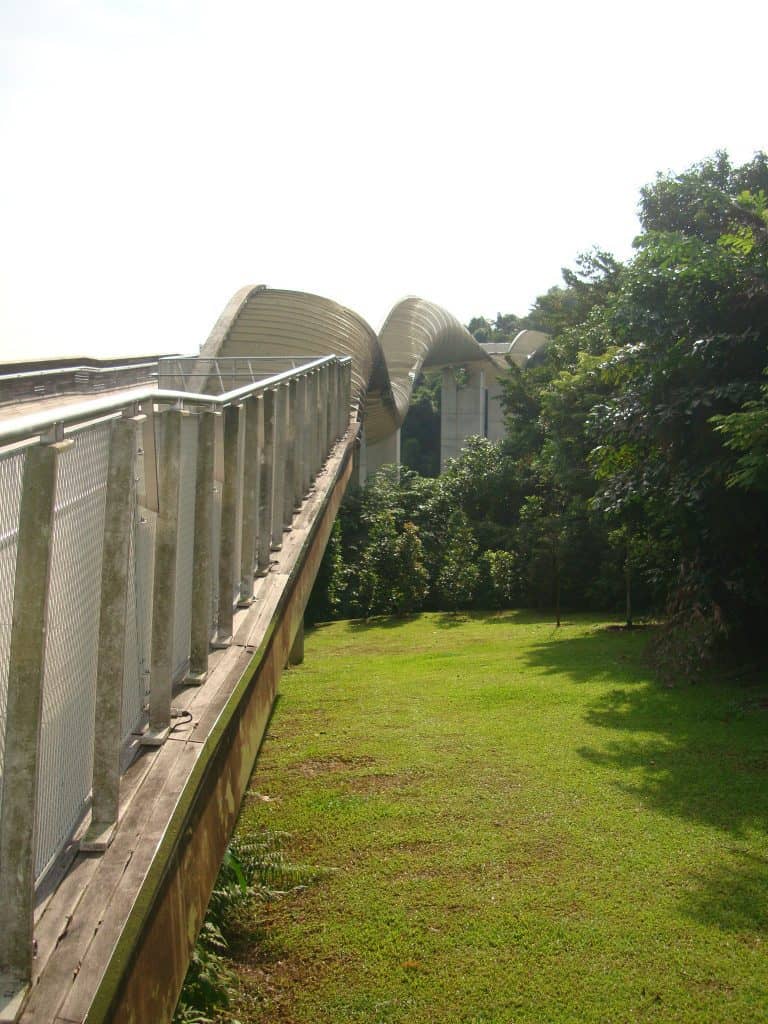 Off the beaten track, this is a great place to escape from the crowds. Start from Sentosa island with the cable car and discover several parks that make up for a tranquil heaven of walking trails. A canopy walkway 36m above the ground, Terrace Gardens with a fantastic 360-degree view of Singapore and the elevated walkway that lets you spot birds and butterflies.
Singapore Zoo
The Night Safari is one of the most popular tourist attractions in Singapore. This world's first nocturnal zoo lets you approach the animals at night and make it a different experience compared to a day visit.
Party time
Orchard road
If shopping is your thing, then you are in the right place. This 2.5kms stretch of upscale shopping offers many internationally renowned department stores, restaurants, and coffeehouses.
Clarke quay & Boat quay
These historical riverside quays in Singapore are famous for its stunning waterside restaurants and exciting collection of bars and clubs. Even when super busy, it's always kind of relaxing.
Ann Siang Hill and Club street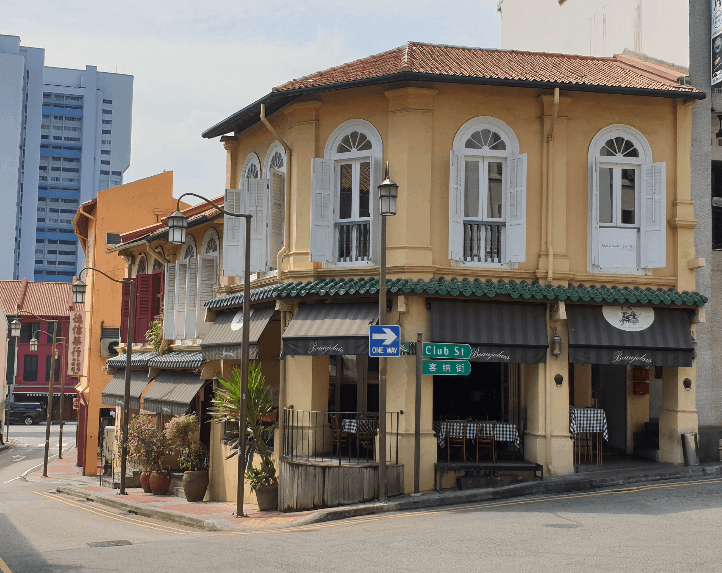 Ann Siang Hill is just a small road connecting Club Street to South Bridge road. The restored shop fronts are beautifully decorated and house many upscale restaurants and bars. Take time to make a reservation if you want to secure a table!
Wine and Dine
Dining is the second most popular activity in Singapore. We didn't live long enough in Singapore to have favourite places but we knew our favourite areas.
Hawker centers
You must eat at least once in a hawker centre while in Singapore. The food courts have different food stalls where sellers are presenting their dishes. It reflects the country's community spirit as everyone shares. The food is affordable and it's a great way to sample many of Singapore's quintessential dishes in one delicious sitting. These food courts are scattered around the city, but we found the cosiest hawker centre by The Bay.
Singapore Sling
Raffles Hotel is one of Singapore's most graceful landmarks. It is at the long bar of this hotel that the famous Singapore Sling was developed in 1913. Have your classic Sling or a pimped Sling at the long bar in the Raffles hotel and you will be transported back in time. You might even forget about the price.
Rooftops
Of all places we've been, Singapore is probably the rooftop mecca of rooftop bars. There are a lot of them around the city, but we love them best around the Marina Bay.
You need to be at the Fullerton Bay hotel for a stylish and classy drink. Cé La Vi at Marina bay Sands has breathtaking views over the infinity pool, a great way to get up if you are not a hotel guest. Altitude, it's in the name, is the highest rooftop in Singapore and has good DJ's and live bands. And another one we love is level 33, a small microbrewery overlooking the marina with a very relaxed vibe and great food too.
Our recommendations
Sleeping
Singapore is a great place to stretch the budget and have some great experiences. We recommend staying in one of the iconic hotels. It doesn't matter whether it's a historical place like The Fullerton or Raffles or if you choose something more modern like The Marina Bay Sands hotel, it will all add to the unforgettable Singapore luxury memories!
Dining
Due to our short stay in Singapore we didn't manage to choose any favourite restaurants, but we do remember a very enjoyable dining experience at St. Pierre restaurant by chef Emmanuel Stroobant.
Get organised
Flights and accomodation
You can organise flights and accomodation seperately but there are plenty of organisations who can help you with tailormade packages. These tours are made for your convenience and to optimise your time during your holiday, whether you like a relaxing holiday on the beach or a cultural trip in an exciting city somewhere on this globe. Travelstride has gathered different organisations and there is surely something that will suit your needs.
Luggage Storage
If you are only visiting for a short time you might need a safe place to store your luggage. Bounce is an organisation with over 6000 locations around the world to safely leave your bags while you explore the city or enjoy a short stopover.
Car rental
Discover Cars is a good website for comparing prices to find the best deal. They search both local and international rental companies.
Protect Your Trip
Get yourself travel insurance and offer yourself a stress-free trip! Protect yourself from possible injury and theft while travelling. World Nomads has good and affordable cover for short term trips.