Caramel Topped Semolina Pudding
This traditional French semolina pudding transports me back to my early years as a child when my grandma made bowls of it, and I just couldn't wait for it to cool and start indulging.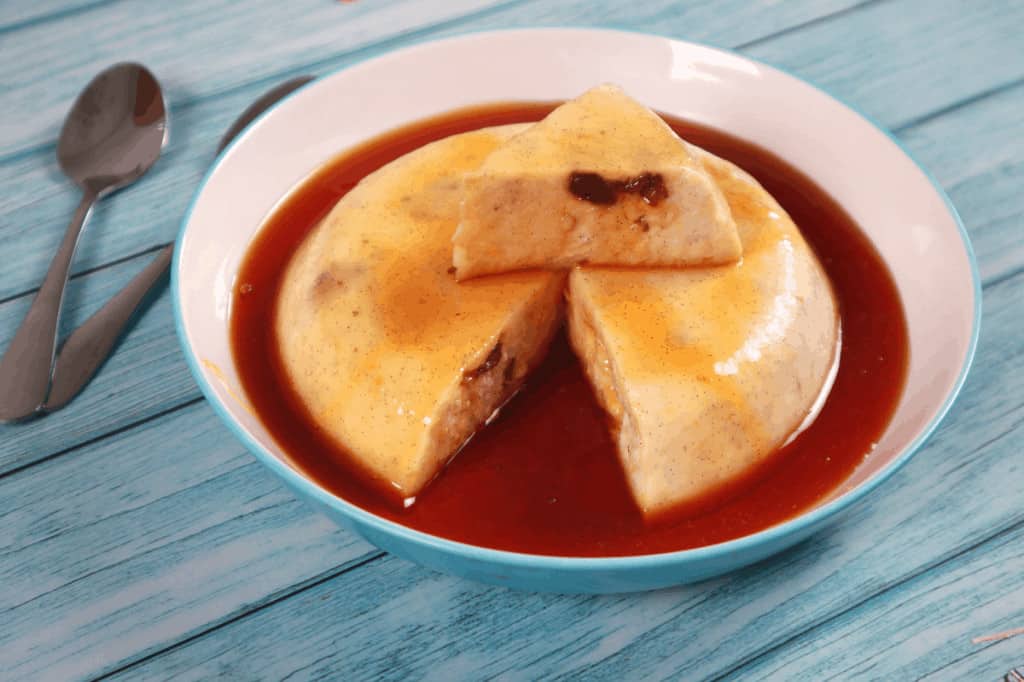 If you have a packet of semolina just sitting in your pantry, and you don't know what to do with it, then this recipe has arrived at the right time! It's usually a dish suitable to serve to your kids for a snack or even breakfast. When making it recently I enjoyed it just as much as when I was younger, so I declare it a family dessert and most suitable for adults.
This recipe fits nicely into our food budgeting category, and while it is straightforward to make, there are many ways to serve this pudding some of which include the addition of caramel, jam, marmalade, a fruit coulis, fresh fruits, and crème anglaise.
I'm preparing this dessert exactly as my grandma did. The caramel poured over the pudding is made without milk, butter or cream and is a topping which can be kept in a squeezy bottle for a few days. If the cold caramel is too liquid, cook it a little more, and if it is too hard, add some water and boil again.
There are however other flavours allowed for this delicious pudding. The vanilla can be replaced by orange blossom water, orange or lemon peels, or any other preferred flavours.
Caramel Topped Semolina Pudding
This recipe fits nicely into every food budget, and while it is straightforward to make, there are many ways to serve this pudding.
Ingredients
For the caramel
150

gr

sugar

80-120

ml

water
Instructions
Bring the milk to the boil together with the sugar, raisins and vanilla pod and boil for one minute.

Remove the vanilla pod and stir in the fine wheat semolina. Reduce the heat and cook the semolina with a spatula or whisk until the mixture thickens.

Remove from the heat and transfer the mixture into a glass bowl or container to cool until completely set.
Prepare the caramel sauce
Place the sugar and a small amount of water (50ml) into a saucepan.

Bring to the boil and cook until you obtain a dark amber colour. Do not stir the caramel but gently swirl the pan to heat the sugar evenly.

When the caramel just starts to smoke (168°C -170°C), remove it from the heat and add the remaining water to stop the cooking process. Let the caramel cool.

When the semolina pudding is cold and completely set, flip it over on a serving plate and pour the caramel sauce over it.
Nutrition for 1 portion
Calories:
163
kcal
Carbohydrates:
34
g
Protein:
3
g
Fat:
2
g
Cholesterol:
6
mg
Sodium:
30
mg
Fiber:
1
g
Sugar:
26
g
Vitamin A:
101
IU
Vitamin C:
1
mg
Calcium:
77
mg
Iron:
1
mg
Tried this recipe?
Let us know how it was! #culinaryambition