Passion Fruit Cocktail – How to Pimp Vodka with Flavour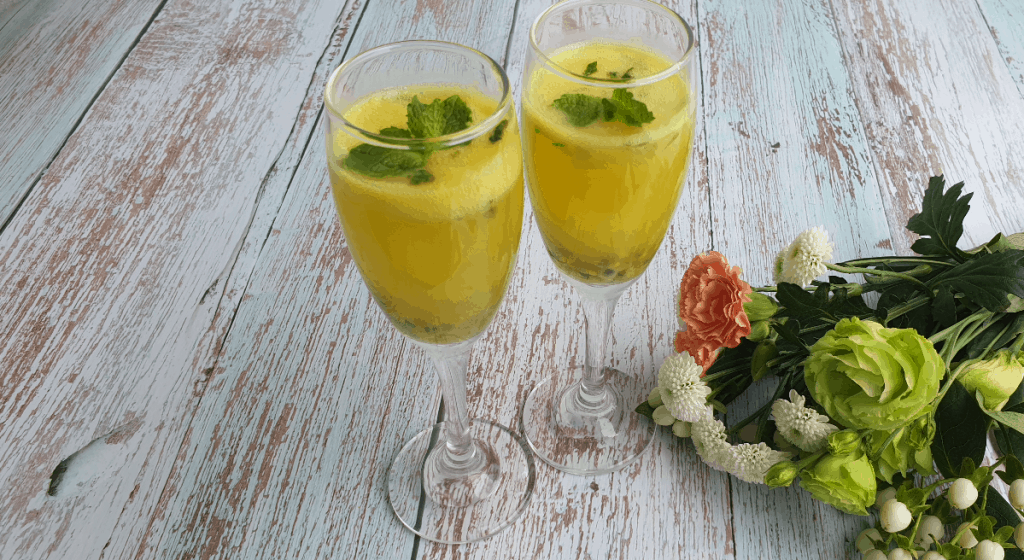 Passion fruit grows in tropical regions and comes in yellow or purple versions. Both have the seedy pulp that looks slightly slimy.
If you have a particular sweet tooth, you can always add some sugar syrup but always taste the fruit first. Freshly made pineapple juice can naturally be sweet. We often choose to make freshly prepared juice, but it is worth noting that juice from the store is often equally sweet.
How to eat passion fruit
Many people don't know how to eat passion fruit other than just scooping it out of the 'shell'. It is a fruit that is underappreciated in recipes mainly because of the special tangy and slight floral flavours.
Will you agree with us when we tell you that the easiest recipe to start appreciating this amazing fruit is a drink? You don't need to have many ingredients in stock, it's easy and quick to make, it is refreshing, you can keep it low calorie and a this drink is something different to impress your friends with.
Also read: Guide to Asian tropical fruit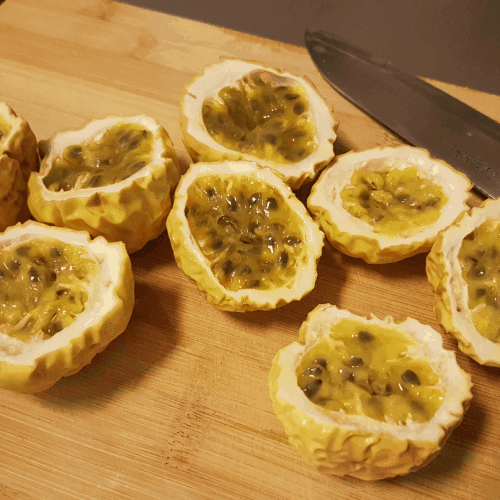 From Russia with Passion Fruit
This refreshing cocktail is not only delicious but also low calorie.
Ingredients
Instructions
Combine all ingredients and top up with soda. Garnish with fresh mint.
Notes
The lime juice will balance the sweetness of the passion fruit and the fresh pineapple juice.
Keep all ingredients in the fridge before making this cocktail, it will be ready to serve fresh without having to add ice.
Nutrition for 1 portion
Calories:
167
kcal
Carbohydrates:
26
g
Protein:
2
g
Fat:
1
g
Sodium:
25
mg
Fiber:
9
g
Sugar:
15
g
Vitamin A:
1084
IU
Vitamin C:
31
mg
Calcium:
17
mg
Iron:
2
mg
Tried this recipe?
Let us know how it was! #culinaryambition