Best Marinated Grilled Lamb Loin
Grilled lamb loin is always a pleasure to cook, and it tastes great too!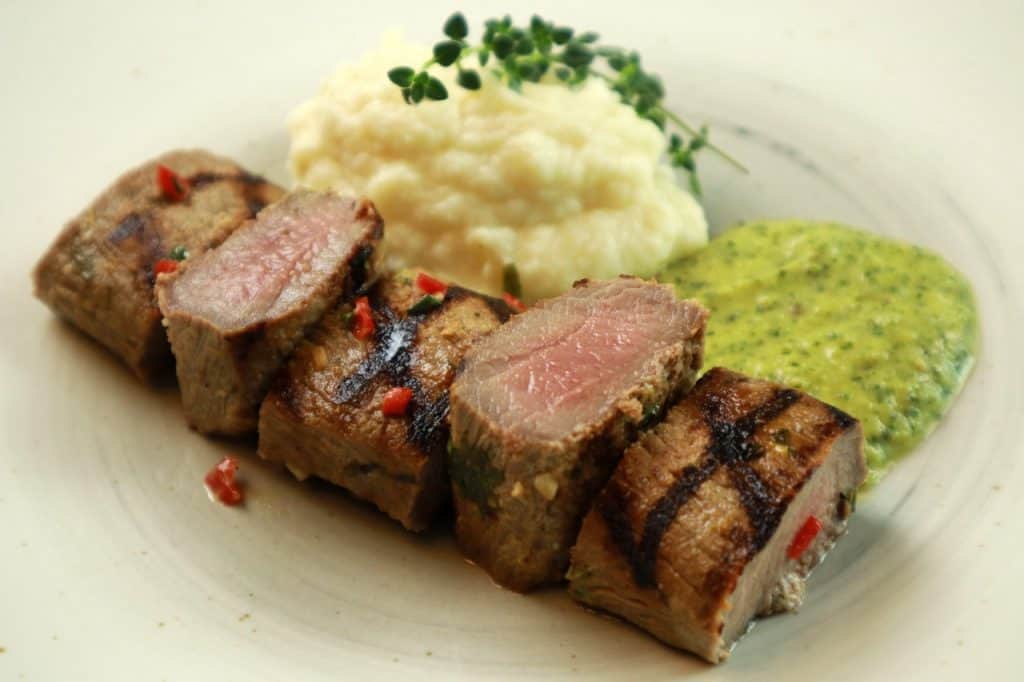 The lamb can be prepared in many ways and today we have prepared a fresh marinade, like a vinaigrette, to boost the lamb flavours. If you don't have the fresh herbs, use dried spices and feel free to add whatever you like best.
We would like to remind you that this piece of meat shouldn't be cooked too long to avoid it drying out. It is best served pink when it's still juicy and tender.
We already share the recipes with suitable garnishes. Green harissa is made with fresh herbs and is mildly spicy while the celery root puree with its particular flavour is silky and soft. Both pair very well with this lamb loin and it ensures a low carb and healthy meal!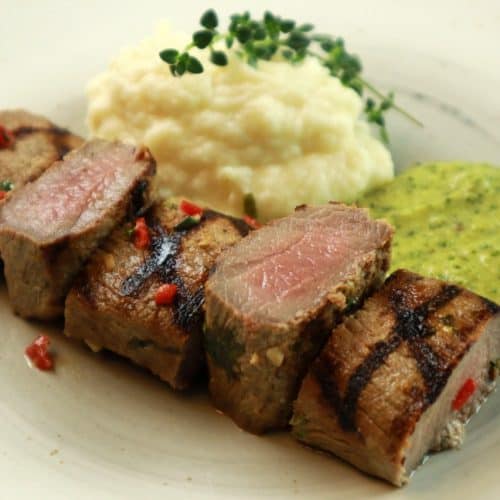 Marinated Grilled Lamb Loin
Lamb loin is always a pleasure to cook, and it tastes great too!
Instructions
Combine all ingredients for the marinade and season with salt and pepper.

Rub the lamb loins in the marinade and place in a bag for 45 minutes. Keep in the fridge.

Heat the grill to medium high and grill the lamb loins for 3-4 minutes on each side.

Remove from the grill and rest the meat on a wire rack for 2-3 minutes, meanwhile prepare the plate with the garnish.
Notes
If lamb loin is difficult to find, then use lamb chops or make cubes from the shoulder piece or leg.
If you use the shoulder or leg, then marinate the meat for an hour.
Nutrition for 1 portion
Calories:
360
kcal
Carbohydrates:
24
g
Protein:
4
g
Fat:
29
g
Cholesterol:
1
mg
Sodium:
337
mg
Fiber:
5
g
Sugar:
4
g
Vitamin A:
12
IU
Vitamin C:
20
mg
Calcium:
114
mg
Iron:
2
mg
Tried this recipe?
Let us know how it was! #culinaryambition