Why Leave your shoes at the door?
It can sometimes be confusing but, while living in Asia for the last 25 years, we have seen some nuances when it comes to removing shoes before entering a home or building.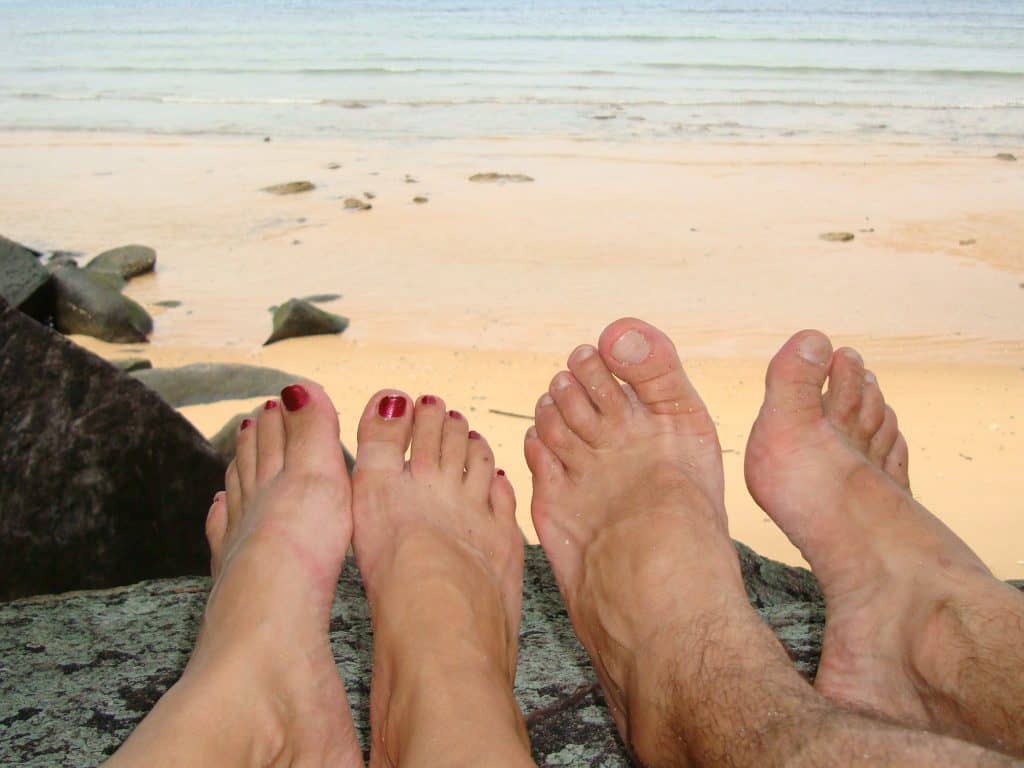 Some countries are perfect for what we call a flip flop lifestyle, and some are less. Because of living in Asia, we don't care too much about shoes, but we know all about choosing good slippers!
Did you know that finding shoes above a size 39 for women and 43 for men is difficult in Asian countries…another reason to be happy with a flip flop lifestyle😊
We'll explain to you about our experiences and the 'shoe' habits in the countries we've lived.
Europe
It is not a habit to remove shoes in our homes in Belgium and France. We only take our shoes off to avoid bringing dirt into the house on a rainy day or when coming inside from the garden. Another reason might be to protect a beautiful wooden floor or if you know the homeowner well, you might remove them because you feel more comfortable. Our friends in neighbouring countries have mostly the same habits as us or else they were very courteous during our visits.
Thailand
For footwear, people mostly flip flops or slippers which encounter the dirty soil outside. For this reason, people tend to remove them to avoid the inside becoming dirty. 
We came across the same habits during our travels in Cambodia, Myanmar, Vietnam and Laos.
Wearing flip flops are a good choice as you hop in and out of your shoes constantly, even to enter shops.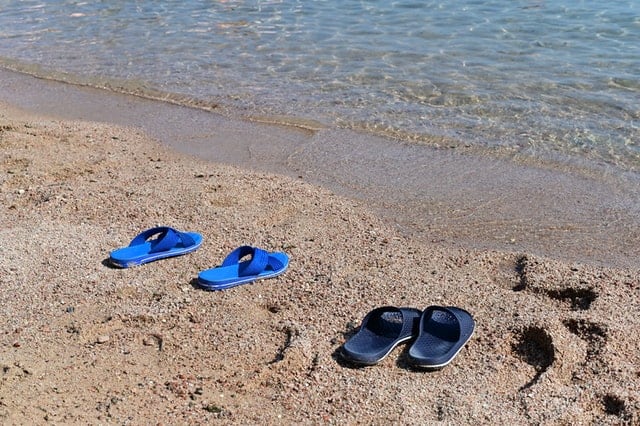 We appreciated this habit, not only to keep houses clean or to show respect in temples, but it's also super relaxed and the cold tiles on feet were refreshing on hot days!
Thai homes are fairly open spaces as the Thais spend a lot of their time sitting on the floor rather than on chairs. It is still a habit and a tradition to sit on the floor while eating, so clean floors are desirable and better for a good appetite.
Singapore
It is less obvious in public in Singapore but the habit to leave your shoes at the door when entering someone's home is also a fact. This is another country where we adopted our flip flop lifestyle. However, living in a city is not living on the beach and so we did wear shoes more often…
Middle East
Like in Asia, it is a must to leave shoes at the entrance of places of worship or at someone's home. Did you know that they have their own style of slippers in the Middle East? They are usually made of beautiful leather. Anyway, in Qatar or anywhere else in the middle east it is not a problem to be shoeless or without slippers as they have super soft carpets!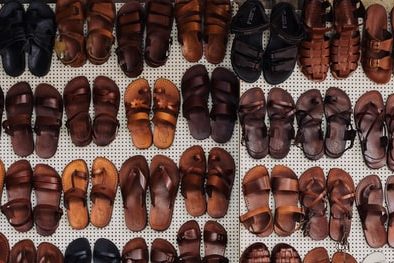 Culturally, it can be considered rude and offensive to cross an ankle over a knee and display the sole of the shoe or foot while talking to another person.
China
We now live in China and shoes are usually removed out of respect to the homeowner. You'll receive some slippers in exchange to use while visiting. If you visit a house that you might want to rent, you will be given plastic shoe covers during the guided tour.
Like in Thailand, the Chinese used to sit on the floor to eat but that all changed with the fall of the Han empire in AD 200. After three and a half centuries of foreign invasion and instability, the chair was introduced and all furniture had to change alongside. The 'upgrade' from floor-level living also meant that removing shoes indoors was no longer absolutely necessary.
Summary
Living life in slippers or flip flops changes the mood of people. Think about yourself on holiday when there's no need to dress up and squeeze your feet into tight shoes how relaxing this is.
As described above, we like living the flip flop lifestyle, but we also find it beneficial for practical reasons and we don't have to clean as often 😊
There are many more habits and customs when it comes to the traditions of removing shoes but we have described our own experiences in the countries where we lived for periods of time.