How to Make Mandarin Peel Powder at Home
Mandarins have been cultivated in Asia for centuries before they arrived in Europe in the nineteenth century through Portugal.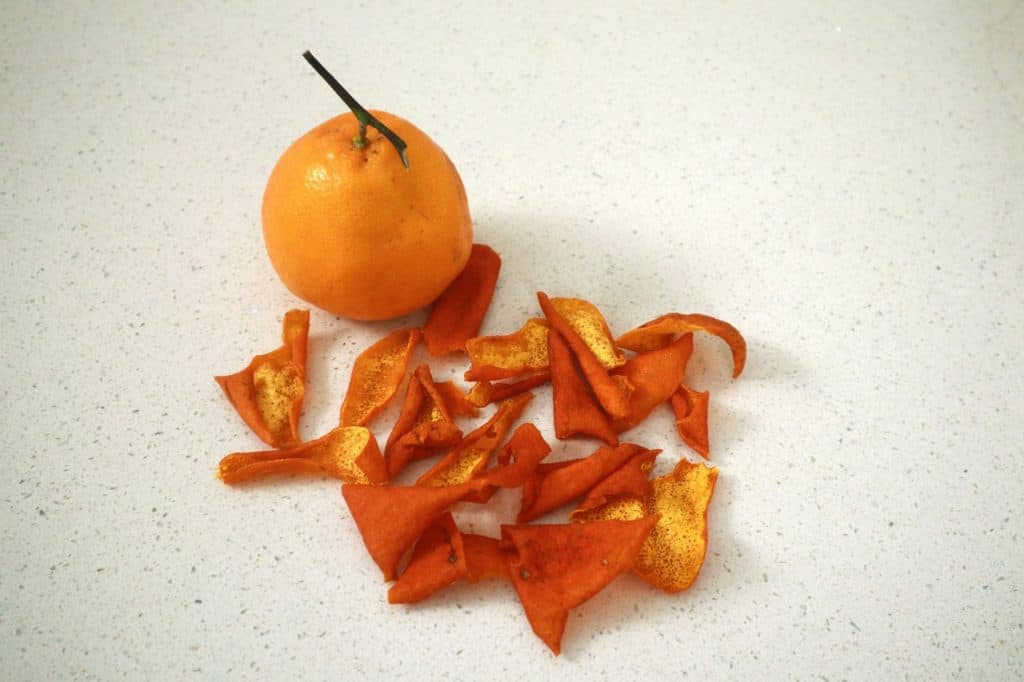 Easy dehydration without extra equipment
Dehydrating mandarin peels is straightforward and can easily be done in a regular oven or air fryer.
Always use organic fruit or blanch the fruit for a short time to remove pesticides. Dry the peels at a low temperature for an extended period until all the moisture is released. The colour will become darker, and the aroma will intensify. Use an electric spice grinder to make the finest powder.
How to use mandarin peel powder
Most people throw away mandarin peels or use them for compost. Re-use through dehydration is common in Asia but not so much in the Western world. Use our instructions and mandarin powder can from now on take a place in your spice rack!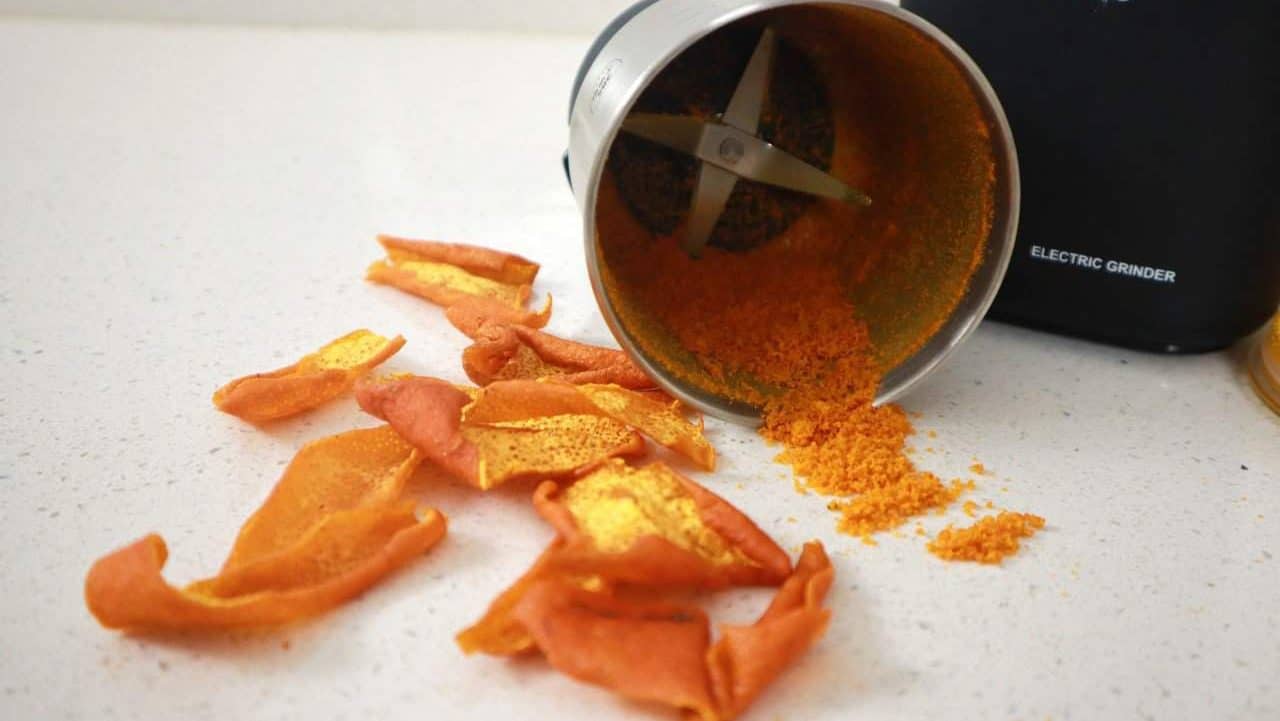 As with all citrus peels, mandarin peel powder has a subtle bitter taste with a delicate, refined aroma.
Use in teas and herbal infusions.
Flavour sweet dishes.
Mix the powder into a stuffing for poultry.
Flavour dressings and vinaigrettes.
Use to intensify the taste of mulled wine.
Dust cupcake glazes with mandarin powder to add citrus flavour.
Use during baking to add Christmas aromas during the season.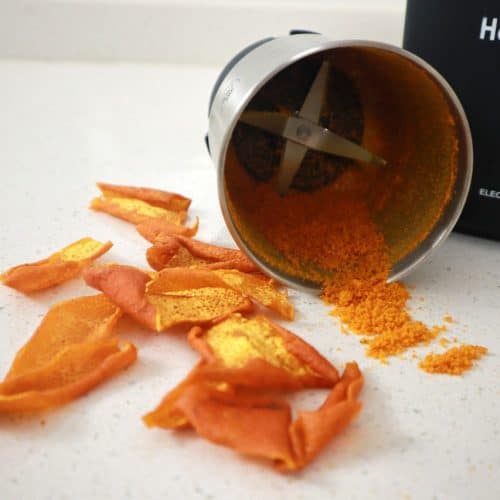 Mandarin Peel Powder
Dehydrating mandarin peels is straightforward and can easily be done in a regular oven or air fryer.
EQUIPMENT (click pictures for details)
Instructions
Peel the mandarins so the skin remains in large pieces.

Remove the fruit segments and keep them for another recipe.

With a paring knife, gently scrape away the white piths from the skin.

Place the mandarin peels onto a baking tray and bake at a low temperature of 80-90°C for 120-150 minutes.

Toss the peels every 20 minutes, pay attention to them so that they don't burn.

Remove the mandarin peels from the oven and let them cool.

Grind the mandarin peels to powder with a coffee or spice grinder.

Store in an air-tight container in a dry place for up to 6 months.
Nutrition for 1 portion
Calories:
2
kcal
Carbohydrates:
1
g
Protein:
0.03
g
Fat:
0.01
g
Sodium:
0.1
mg
Fiber:
0.1
g
Sugar:
0.4
g
Vitamin A:
27
IU
Vitamin C:
1
mg
Calcium:
1
mg
Iron:
0.01
mg
Tried this recipe?
Let us know how it was! #culinaryambition