How to Carve a Pumpkin for an unforgettable Halloween
October is the Halloween month, and while this spooky time of the year is all about scary parties, 'trick or treat', and ghosts. A well known activity is learning how to carve a pumpkin and make a lantern to light up the front porch.
Get to your local farm or to the closest pumpkin selling stall and start a fun day! From picking the right pumpkin to deciding how you will carve or stencil it and whether you will add lights or not, we'll guide you step by step to create a beautiful but scary jack-o'-lantern.
If you are a child, adult supervision is required with this activity!
Pick the perfect pumpkin
Picking pumpkins is fun. Choose a larger size pumpkin for easier carving and cut-outs. Take care to select the appropriate size and shape, especially if you have already decided on your design. Species with bruises or mouldy stems should be avoided because they will spoil faster. The stem should be firm and green. Last but not least, a flat bottom will ensure the pumpkin stands firmly.
Pumpkin decoration tips and tricks
There are numerous ways to make an amazing pumpkin Halloween display. From carving to stencilling, all are great and fun to do.
How to start
Keep fresh pumpkins as cool as possible and don't start the carving until just before Halloween.
When not on display, keep it out of direct sunlight.
To extend the life of a carved pumpkin, soak the cleaned pumpkin for a couple of hours in a solution of bleach and water and dry well after before rubbing it inside and out with vegetable oil or petroleum jelly. Be aware that carved pumpkins are not edible anymore!
A sharp, long, serrated knife will make it easier to cut or saw through the thick skin of the pumpkin.
Cut the lid with an angle or V-shape. It will avoid the lid from falling though when replacing it after emptying the pumpkin.
A sturdy spoon or an ice cream scoop is useful to scrape the seeds out. Keep them and toast them for a healthy afternoon snack.
Carving Tips
If this is your first time to carve a pumpkin, keep it simple and choose an easy design. Print or draw your design on a piece of paper or if you are confident with your drawing skills, draw directly onto the pumpkin so you can see clearly where to carve.
Another effortless way to carve into a pumpkin is with cookie cutters. You might need a hammer to tap the cutters halfway into the pumpkin skin, or you can push it through if the skin is thin. Finish the look with a small, serrated knife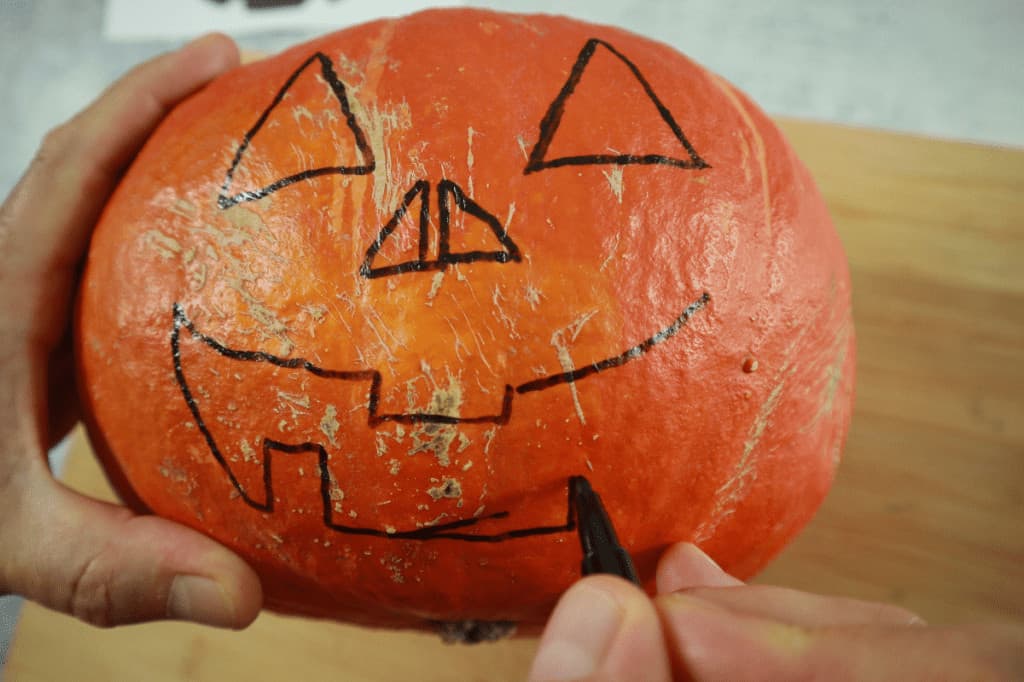 Stencilling Tips
The easiest way is to start with a template. There are plenty of free stencils online to print out or you can use a stencil kit.
Stick the stencil of your choice to your hollowed-out pumpkin and poke pin holes along the lines of the design. Once the stencil is removed, draw lines to connect the pin holes and start carving as explained before.
Stencilling is also great for uncarved jack-o'-lanterns by painting designs with royal icing. Your decorated pumpkin can be displayed over the Halloween period and will still be edible afterwards.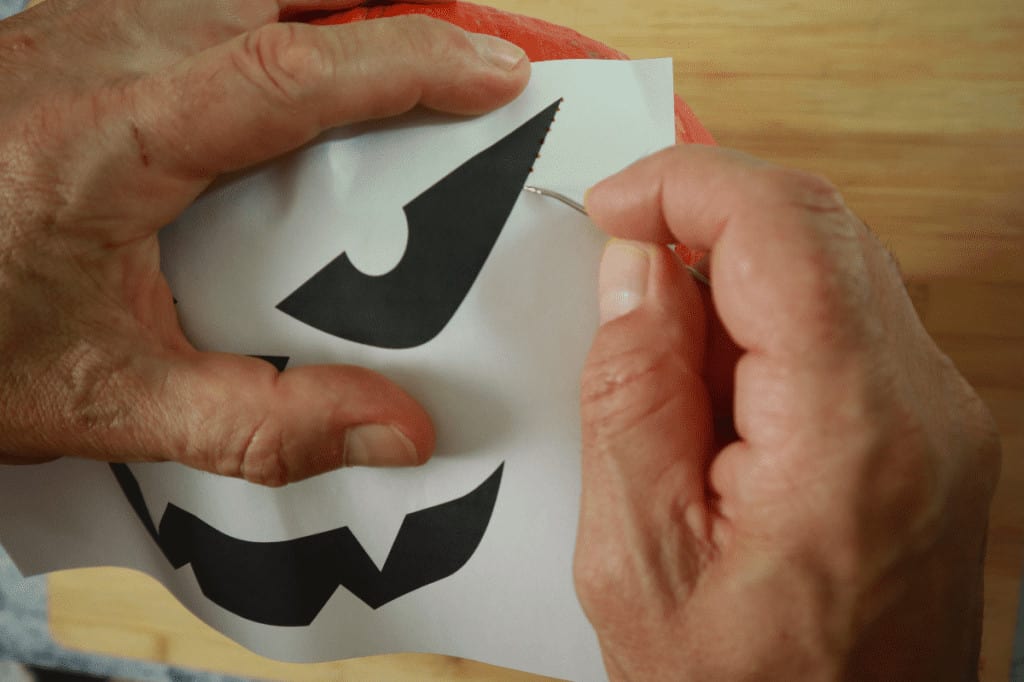 Related: Savoury pumpkin pinwheels
Lighting up your Pumpkins
You can choose a real candle to light up your pumpkin, or you can opt for battery-operated candles or lights to avoid fires or accidents.
Never leave a candlelit pumpkin unattended.
Make an opening in the back of the pumpkin or open up the bottom completely.
Be sure to make the opening large enough for easy reach.
If using candles, place it on a fireproof base or use a glass holder or metal case for safety.
If you want to leave the lid on when burning a candle inside your pumpkin, take time to carve a little hole to function as a chimney. It will prevent your pumpkin going completely black inside and the smoke will be released.
Get creative beside carving pumpkins with more Halloween garden ideas.