Roasted Eggplant and Chickpea Hummus
We have already mentioned that hummus comes in many flavours and that the variety is endless!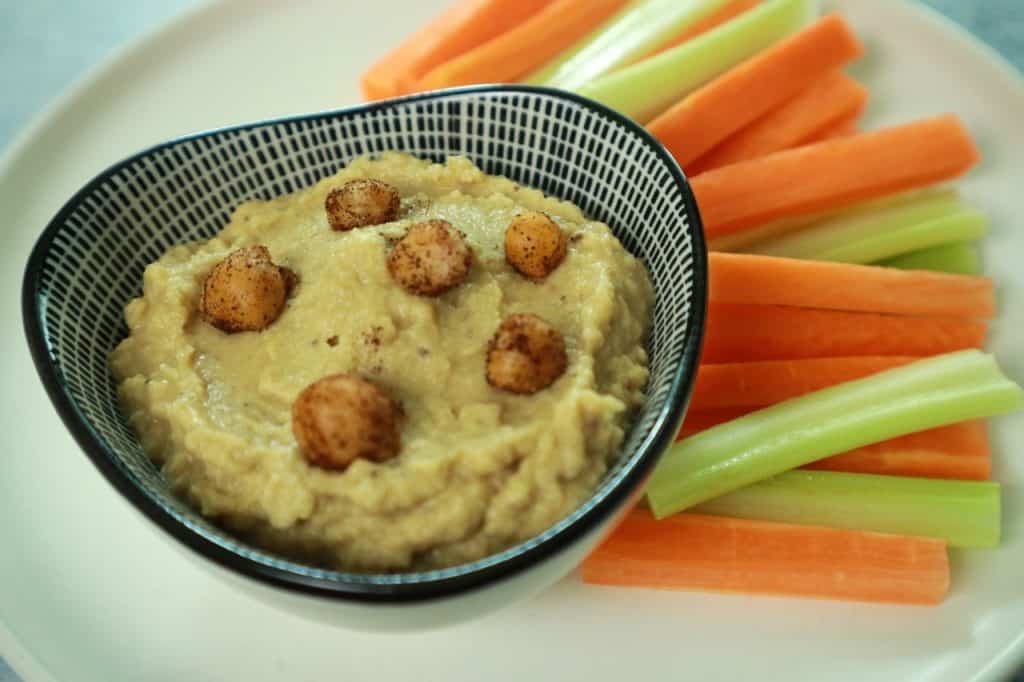 Eggplant and chickpea hummus is the traditional baba ganoush combined with chickpeas to make the ultimate Arabic dip! Your guests will agree that the flavours work well together and it's undeniably another recipe for success.
The eggplant adds an earthy, smoky taste and a creamier texture to the traditional hummus.
When using canned chickpeas, rinse them well, simmer as instructed and peel them before processing. This process is not essential, but it will make your hummus silkier and smoother.
How to prepare the eggplant?
Preheat the oven to 170°C. Wash the eggplant and cut lengthwise in half, then score the flesh in a crisscross pattern. Press thyme and the garlic into the cuts. Season with salt, pepper and a good amount of olive oil and cover with foil to prevent burning. Bake in the oven for 30 – 35 minutes until the eggplant is cooked and soft. The flesh will easily come off the skin when 'scraping' it with a spoon.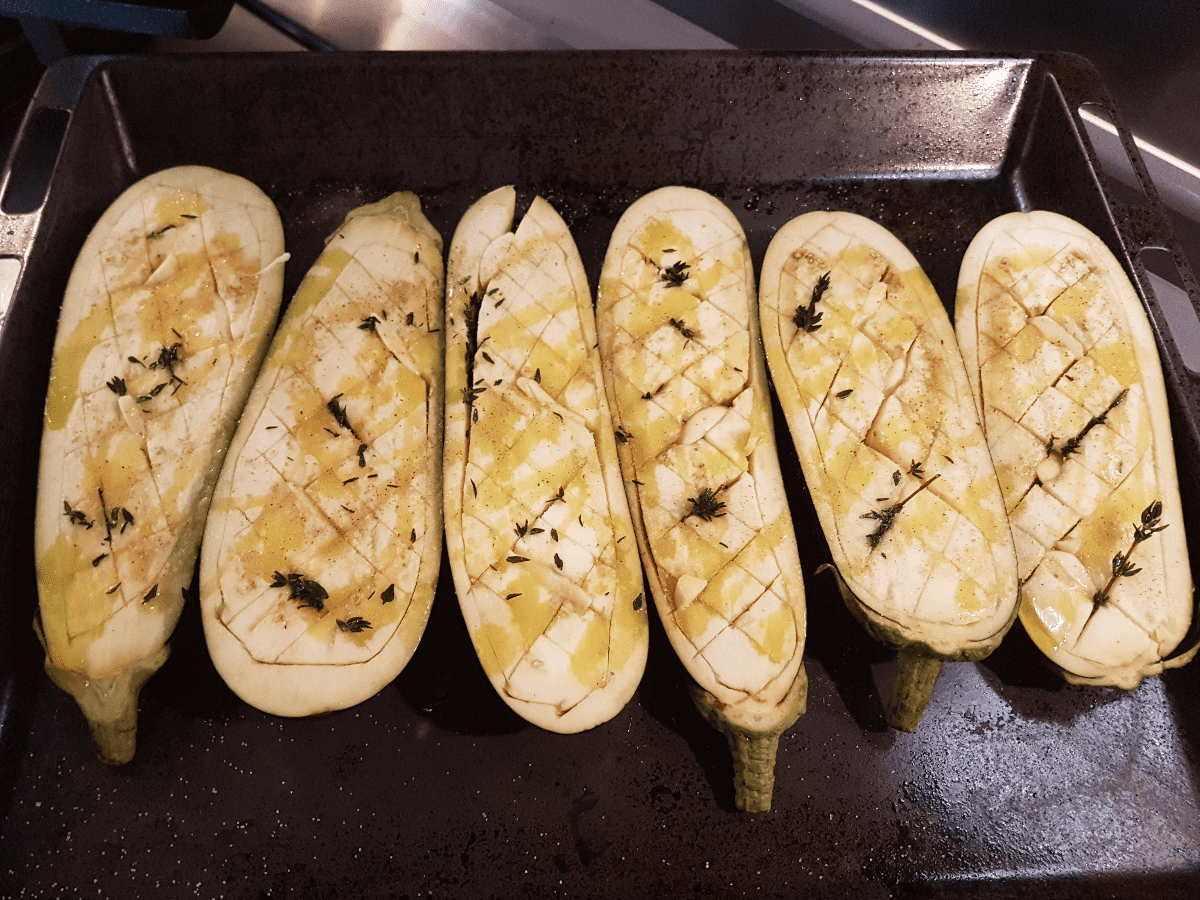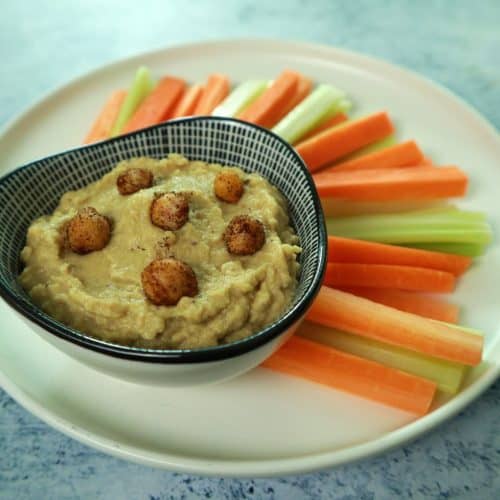 Roasted Eggplant Hummus
We have combined the traditional baba ganoush with chickpeas to make the ultimate Arabic dip!
Instructions
Drain and rinse the canned chickpeas. Simmer them in a little water for 10 minutes and remove the skins. The hummus will be smoother after blending.

Combine the baked, soft eggplant flesh with the chickpeas and all the other ingredients in a food processor and blend until silky smooth.

Adjust the thickness by adding extra olive oil or some water and season to taste with salt, pepper.

Serve with vegetable sticks or flat bread and some toasted chickpeas on top.
Nutrition for 1 portion
Calories:
149
kcal
Carbohydrates:
13
g
Protein:
4
g
Fat:
10
g
Sodium:
176
mg
Fiber:
5
g
Sugar:
2
g
Vitamin A:
26
IU
Vitamin C:
9
mg
Calcium:
34
mg
Iron:
1
mg
Tried this recipe?
Let us know how it was! #culinaryambition