A Taste of the World While Dining in Brussels
Brussels is not only the capital of Europe but also a wonderful city with fantastic restaurants. As a Belgian, I'm proud to present you only a few of the culinary spots out of many. From waffles to sinful chocolates and everything in between, Brussels has it all!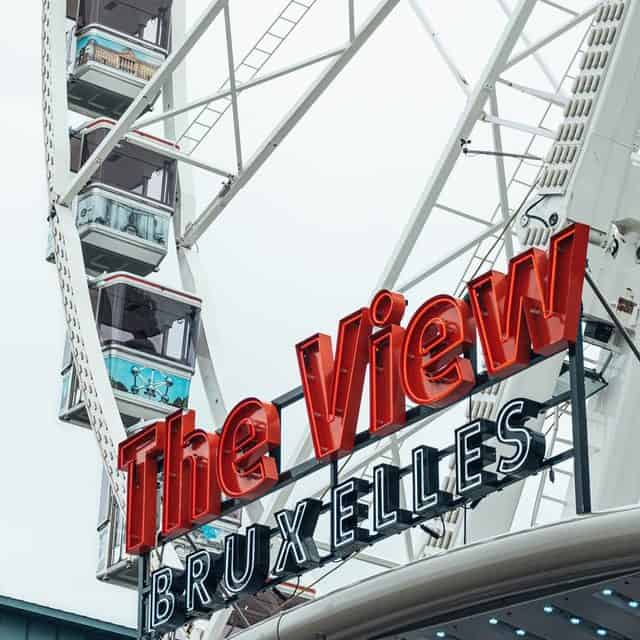 Check out these recommendations for the top 10 restaurants in Brussels. Enjoy both tasty, innovative food and impeccable service. Whether you are craving traditional Belgian cuisine, Asian, French, Vegan, or even American you will be able to find a restaurant that fits your needs.
While you are spending time exploring the streets of Brussels, shopping and dining, stow your bags with a luggage storage service. Know your belongings are safe while you relax in one of this European city's eateries.
Bruneau by Maxime Maziers
Serving French and Belgian dishes, Bruneau offers delicious food and outstanding service. You do not just eat at Bruneau, you experience it. Expect to spend two to three hours on a gastro-journey starting with an appetiser and a glass of wine or beer.
Order one of the fabulous tasting menus for a lasting experience or if you want to spend less time at lunch or dinner, then order à la carte. Make reservations to ensure you have a table when you get there.
Le Pêcheur
When searching for great seafood dishes, look no further than Le Pêcheur. The seafood platter is fresh and bursting with wonderful flavours. The paella and mussels also make a fantastic meal, or maybe you can try the Norwegian lobster.
Finish your meal with the Brussels waffle bowl filled with strawberries, ice cream, and chocolate sauce. Check out Le Pecheur's Facebook page for specials and hours. You can even reserve a table by sending them a message through social media.
Le Rabassier
Sit down to a fantastic dining experience when you visit Le Rabassier. The dining selection is innovative and infused with many incredible flavours, making it hard to pick which dishes you want to try.
The truffle tasting menu is a particular favourite and highlights the truffle without it overwhelming the entire menu. The scallops with truffle sauce are especially divine. Order a glass of wine and relax over a scrumptious meal.
65 Degrés
This French-inspired restaurant encourages you to enjoy a leisurely meal as a treat for the senses. The ambiance of the restaurant is also wonderful, giving you a sense of belonging and inclusivity.
Check out the menu featuring everything from roast beef to shrimps before you head to 65 Degrés. A four-course selection is a perfect option; add a bottle of wine for the table and you will be all set for a dining experience like no other.
Gus
Such a little name for such an incredible restaurant, Gus specialises in Belgian and French cuisine. Choose from the menu and savour duck, salmon, or crab as the main dish. Every course is heavenly!
Ask about their specialty beers. Your server will help you pick the right drink for your chosen dish and they have recommendations if you need assistance there, too!
Le Rossini
When searching for a terrific restaurant for lunch or dinner, look no further than Le Rossini where Belgian and French cuisine meets healthy cooking. This family-owned restaurant uses locally sourced ingredients and is a mainstay in the community.
The five-course menu is the optimal way to sample several of the special dishes and relax over a laid-back meal. The three-course menu is also fabulous for when you do not have a few hours to enjoy a larger tasting menu. Consider cooked to perfection beef or a vegetarian selection of grilled eggplant.
Beat Restaurant
This Belgian fusion restaurant takes flavours from around Europe and infuses them into more traditional Belgian dishes. It is a dining experience you do not want to miss! There are vegetarian options on the menu as well.
The Flemish stew at the Beat Restaurant is a hearty option and comes with a side of French fries and slaw. But their specialty is the waffle burger. You will not walk away hungry when you order one of the burgers which come with fries and a salad.
Tonton Garby
When looking for down-home comfort food, look no further than Tonton Garby with its signature sandwiches. Serving breakfast, brunch, and lunch, is the place to go.
Try the cheese sandwich, loaded with flavorful cheese. A few of the mentions are gouda, camembert, Belgian goat cheese, and brie. The menu is extensive so you may want to take a few minutes to go over the entire listings before deciding what to order. The best part is the bread is baked fresh daily.
Pasta Divina
Italian cuisine merges with the Mediterranean to create healthy and delicious menu options at Pasta Divina. There are also vegan and vegetarian options available so come enjoy primo, dolce, and antipasto bursting with traditional Italian flavours.
You can help create your own masterpiece by choosing which pasta and sauce you would like to combine. Order the cheese and meat platter to share with the table as a starter, and finish your meal with a traditional Italian dessert such as the tiramisu.
Au Cor de Chasse
You never would expect to see an authentic Portuguese restaurant in the middle of Brussels, but Au Cor de Chasse is just that. Their menu is exploding with traditional Portuguese and Brazilian flavours and some of the freshest seafood in the city.
This cosy restaurant is the perfect place to go when you want alluring food and friendly service. The octopus and crevette croquettes are delightful and the owner is almost always on hand to offer suggestions and to greet the diners with warmth and enthusiasm.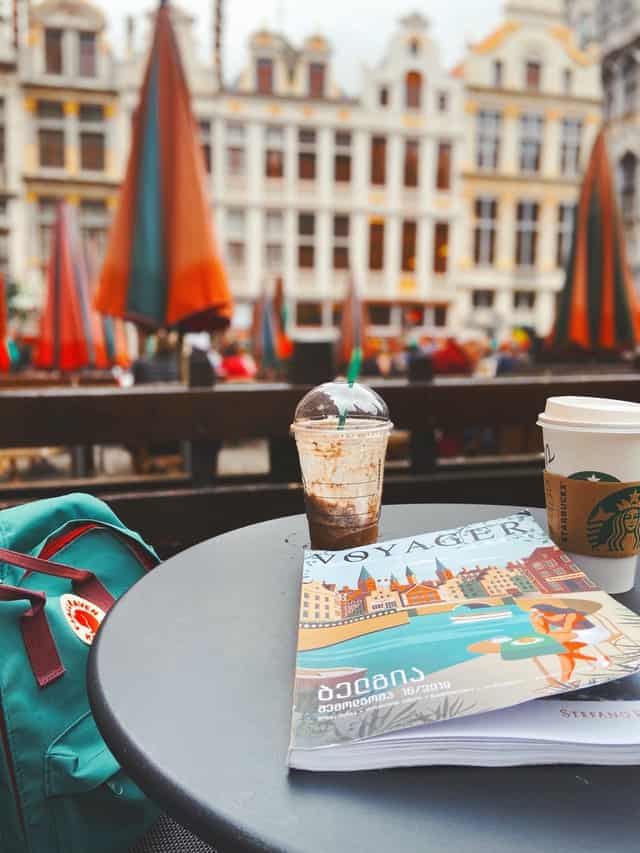 Remember, when you are visiting Brussels, opt to sometimes branch out from local fare. Of course, the local cuisine is delicious and refined and it is not a hardship to eat all Belgian food! But, sometimes mixing it up, is a good thing and Brussels has plenty of options.
Choose from the top 10 restaurants in Brussels when you are in the mood for comfort food, fine dining, a quick sandwich, or even something international.