Delicious Valentine's Day Dinner Ideas
Valentine's day is a celebration of romance and as food lovers we agree with the saying that 'the way to a man's heart is through his stomach'. We have already started to think about how we can make this special day unforgettable with cuisine. If, like us, you prefer to sidestep the crowds and avoid overpriced restaurants, preparing a romantic dinner for two at home is a great option.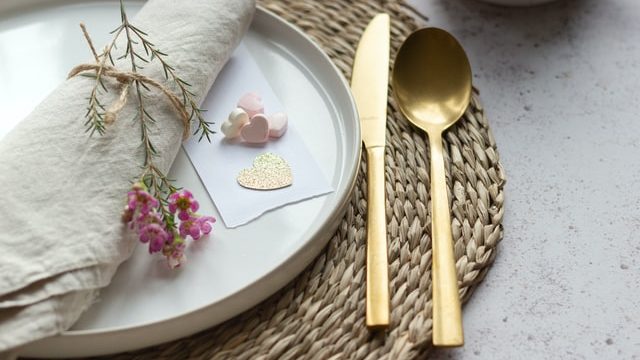 From straightforward to more challenging recipes, we have outlined Valentine's day dinner ideas to make the planning easy for you. Are you on a budget and nervous about cooking, or are you a seasoned cook with some money to splurge on finer ingredients? Look at our list of starters and main courses suitable for this special day and be guaranteed to wow your partner! Still not finding what you need? Then you can of course always check out other recipes on the blog.
Get Valentine's decorations, style a romantic table, cool the drinks, light the candles and enjoy the evening with your loved one! The perfect gift for a foodie also exist, choose carefully.
Starters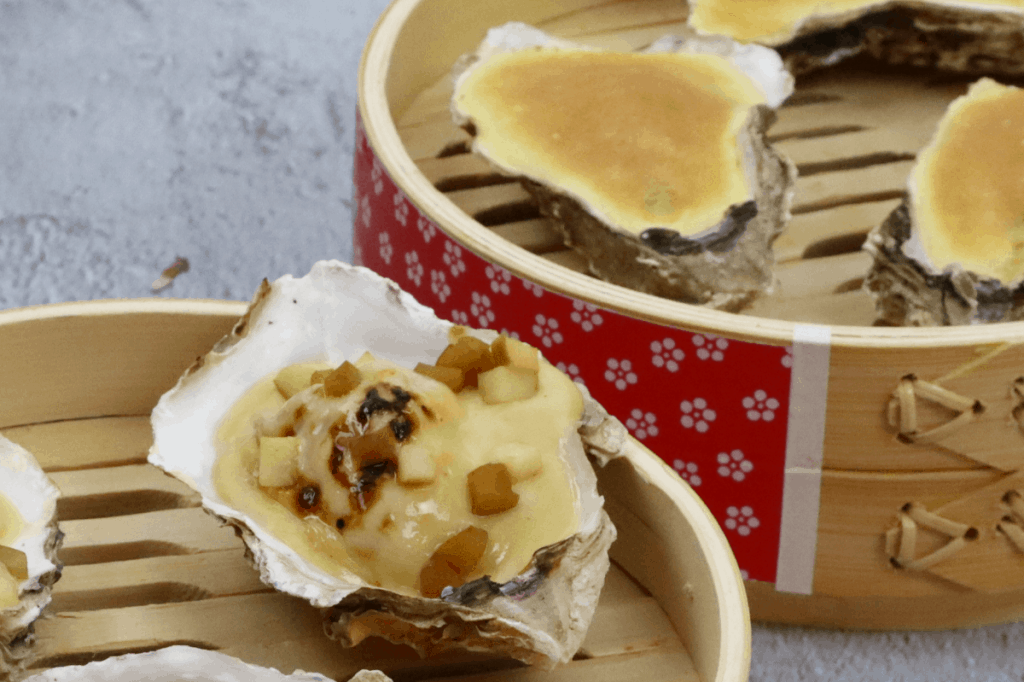 Oysters are seen as an aphrodisiac, but more importantly this gratined version has a crisp finish that is perfect for those who don't like 'slimy' fresh oysters.
Purple potatoes with vodka Chantilly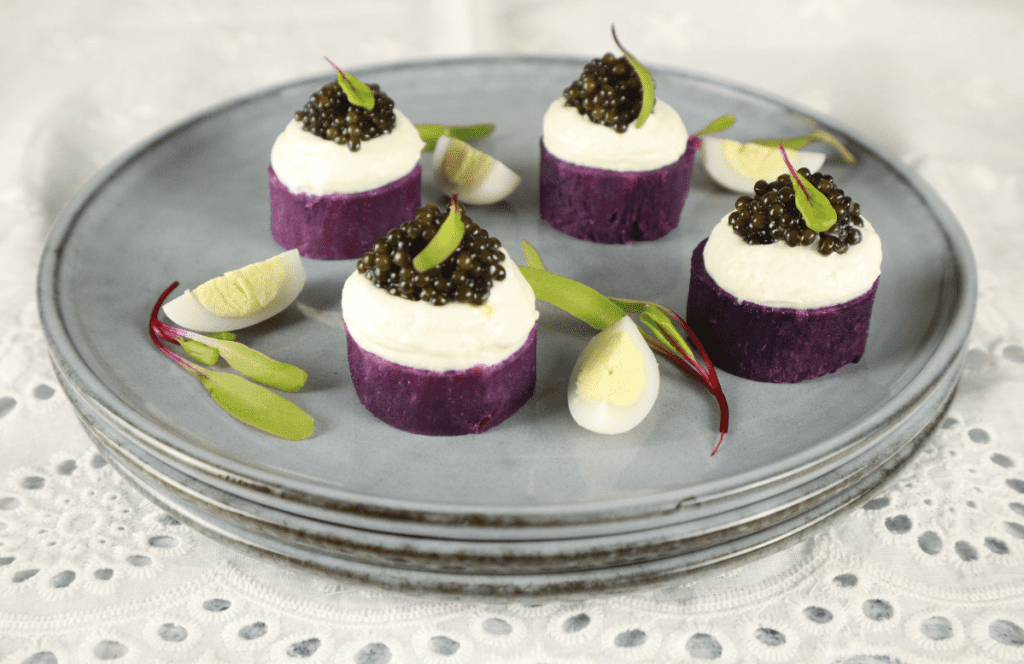 The vibrant purple colour of the purple potato elevates the level of presentation with little effort! All can be prepared in advance and the vodka Chantilly can be added just before serving!
Perfect for vegetarians and vegans. The bright pink colour and white spirals throughout make this dish colourful and appealing. It's light and healthy and a perfect starter.
Hokkaido scallops with tomato coulis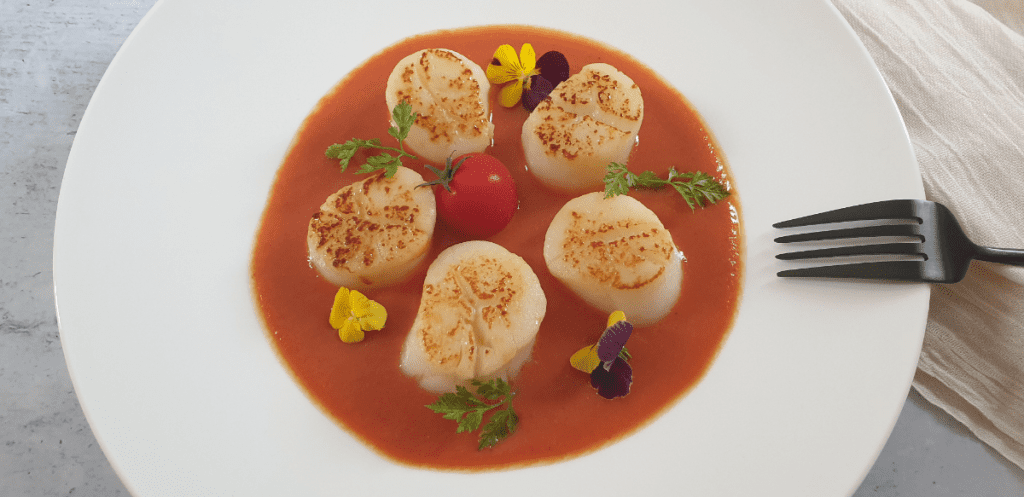 We love scallops in every recipe and find them to be heaven on a plate! The only challenge is cooking them perfectly to retain the juiciness, so take a look at our recipe.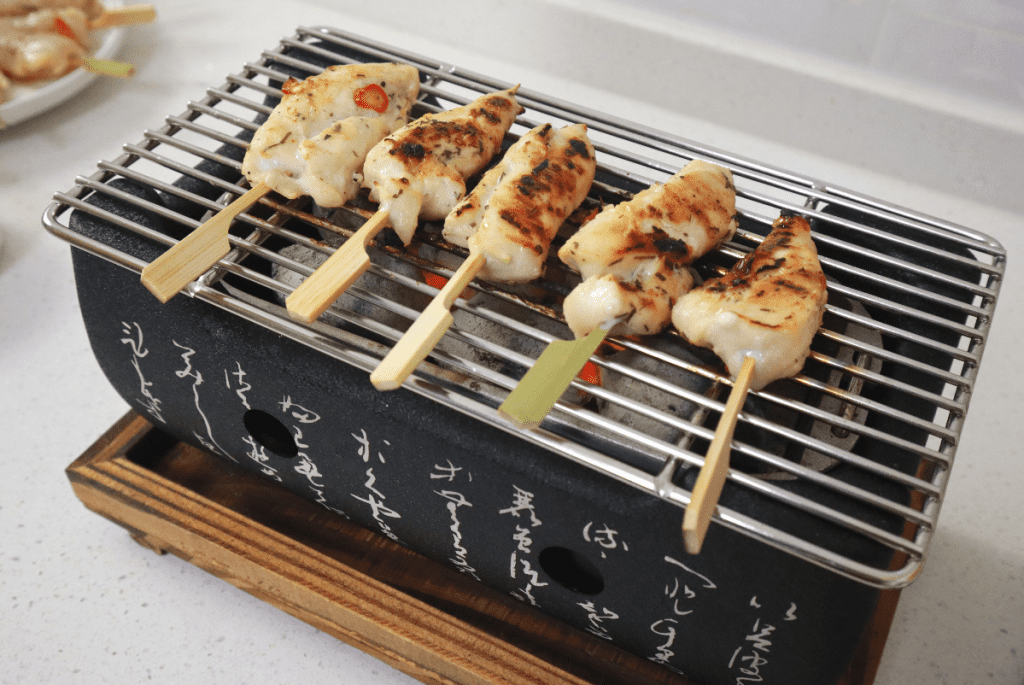 If seafood isn't your thing, then have a look at these Asian bite-size chicken skewers. This is a classic Thai recipe and super tasty! A perfectly balanced dish that fits every budget.
Main courses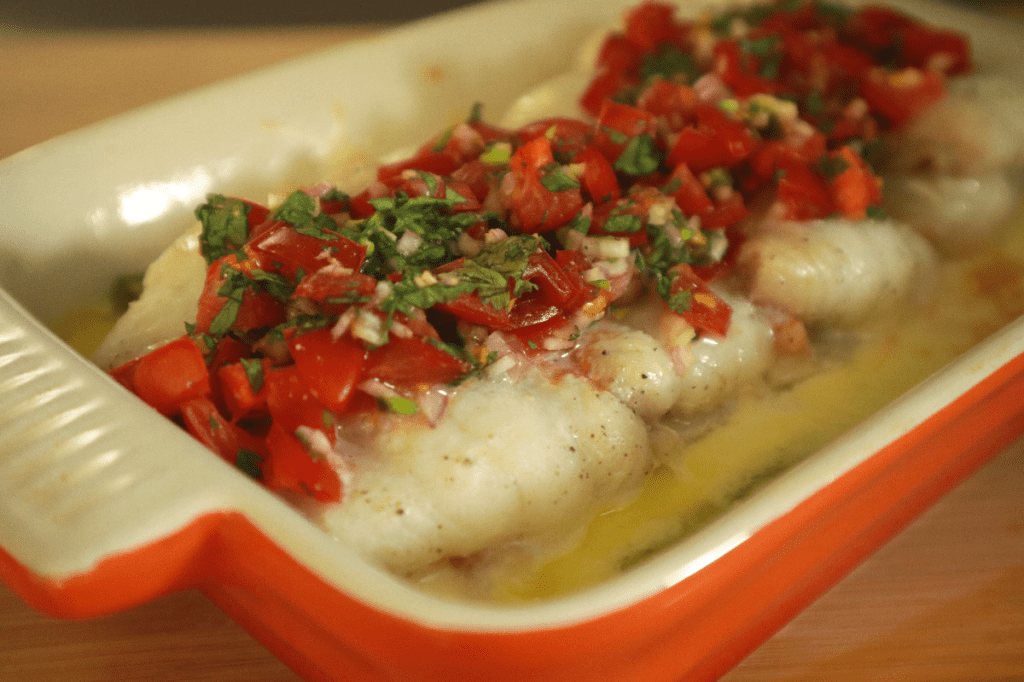 Sole is an expensive fish, but it is also one of the most delicious with a mild, buttery, sweet flavour, and it is very easy to fillet. Keep it simple and serve with a nice bottle of Chardonnay wine!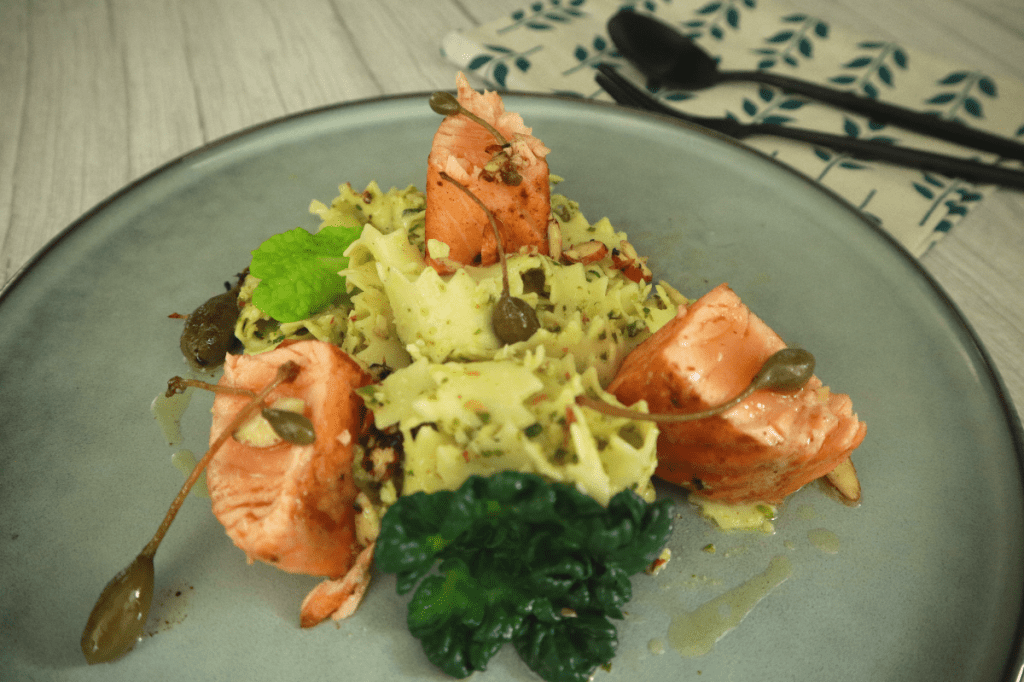 We make our own fresh pasta but feel free to use store bought tagliatelle to reduce effort and preparation time. Most of this recipe can be prepared in advance, it's budget-friendly, and can be adapted for vegetarians. A stress-free choice!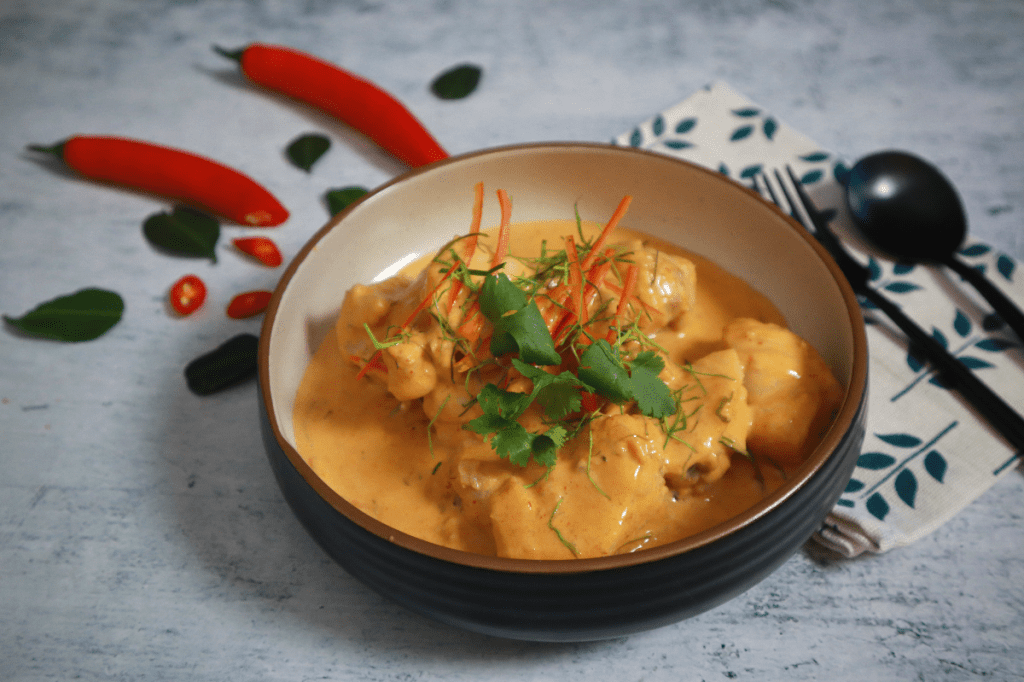 Another delicious Thai recipe with a complex balance of flavours. A punch of chili paste, the sweetness of palm sugar, the fragrance of kaffir lime leaves,the fish sauce, and the creaminess of the coconut milk. Want to adjust this dish? No problem, it can be made with any kind of firm fish or seafood.
Pan roasted beef chateau briand
This piece of meat is often enough for two people so perfect for a Valentine's dinner. This cut melts in the mouth and is not only tender and juicy but when served with Arlequin sauce and the mushrooms, it is a mouth-watering, delightful and festive dish.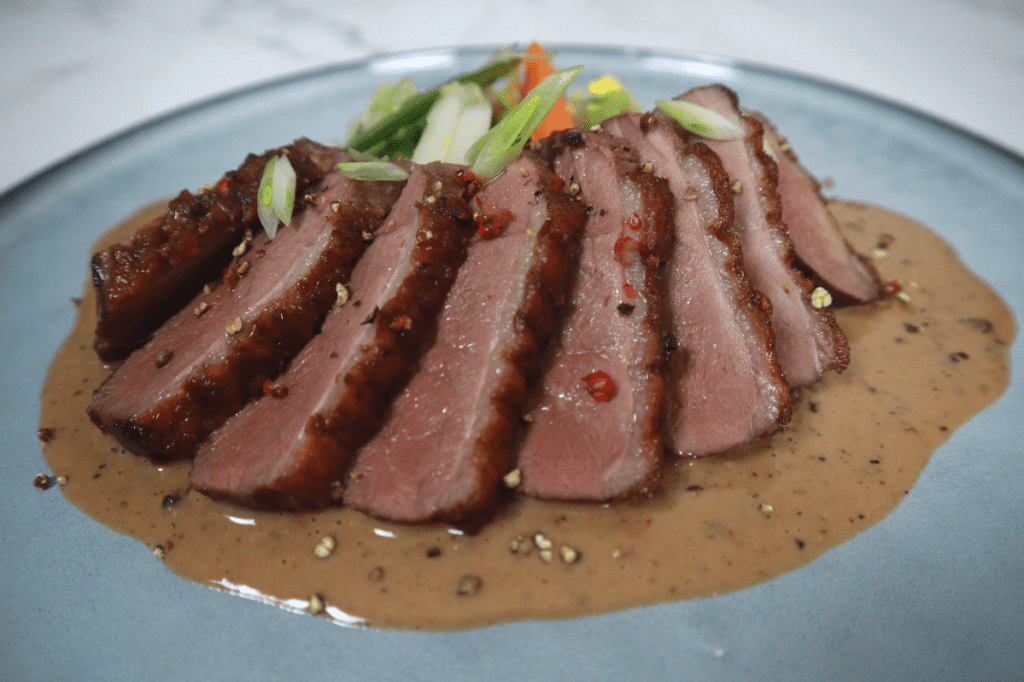 Prepare everything in advance and finish off with a perfectly cooked duck breast. Keep it 'pink' to retain the juice and moisture and slice it thinly to create a beautiful plating and presentation.
Mediterranean style lamb chops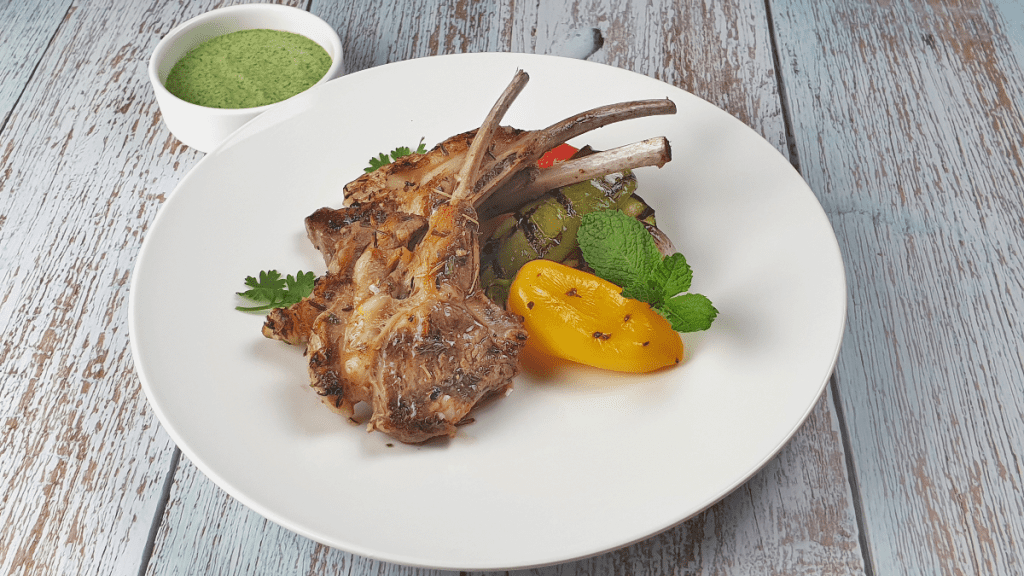 True lamb lovers often choose chops as it is known to be the most tender part of the animal. Cut up a lamb rack and you have the perfect portion for two people!
Turn comfort food that is budget-friendly into a feast! Pork medallions can be accompanied with sweet ingredients such as fruits or with a crunchy salad. A mushroom sauce will always finish this dish well.