11 Delicious and Comforting Soup Recipes
Fall season is sometimes referred to as the soup season, but we don't agree and think soup can be consumed at any time of the year! There's a lot to love about soup, most recipes are straightforward, can be prepared in advance then frozen for quick meals and they are most certainly a great dish for a crowd.
We love making soups whether they are hot or cold, smooth or chunky, creamy or light. We enjoy the making process and most definitely the degustation which is always a great comforting moment. Seasonal produce means that you create a variety and abundance of delicious soup recipes.
Many of the soups in this overview ask for minimal time in the kitchen and some will need a little more attention, but you will surely find a few to your liking. Simply click on the name of the soup to find full recipes.
Check out more comforting recipe ideas, such as our easy side dishes, pumpkin recipes, and healthy salmon recipes.
Discover the easy soup recipes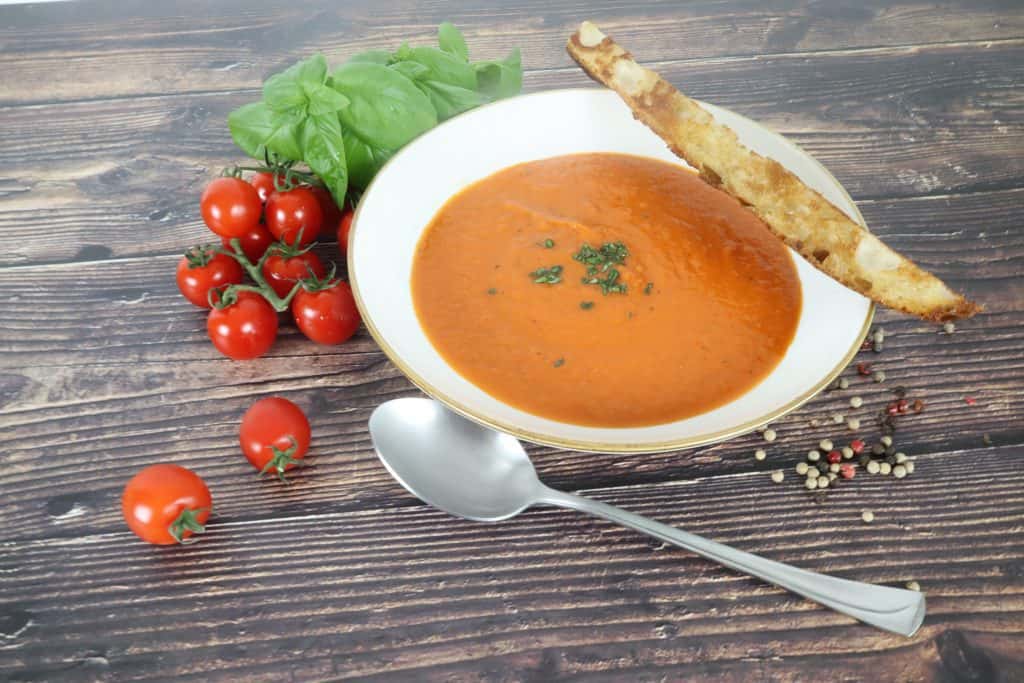 One of the most popular soups around the world tops our list. This oven baked version is always a hit in our family! A thicker version of this soup is a perfect tomato sauce.
If you need an easy, quick to make and affordable soup recipe, then this soup is perfect! It is one of the most comforting meals and suits every season as all available vegetables are good to use.
Mushrooms taste best in the fall season and there is a vast variety available to flavour your soup. There is a lot of depth and flavour in this soup, and as you can adapt it to your requirements the soup delivers plenty of umami flavours.
Turn simple mussel juice into a mouthwatering soup with the addition of only 3 ingredients.
The saffron contributes towards the beautiful yellow colour of the soup and the orange adds a refreshing citrus touch.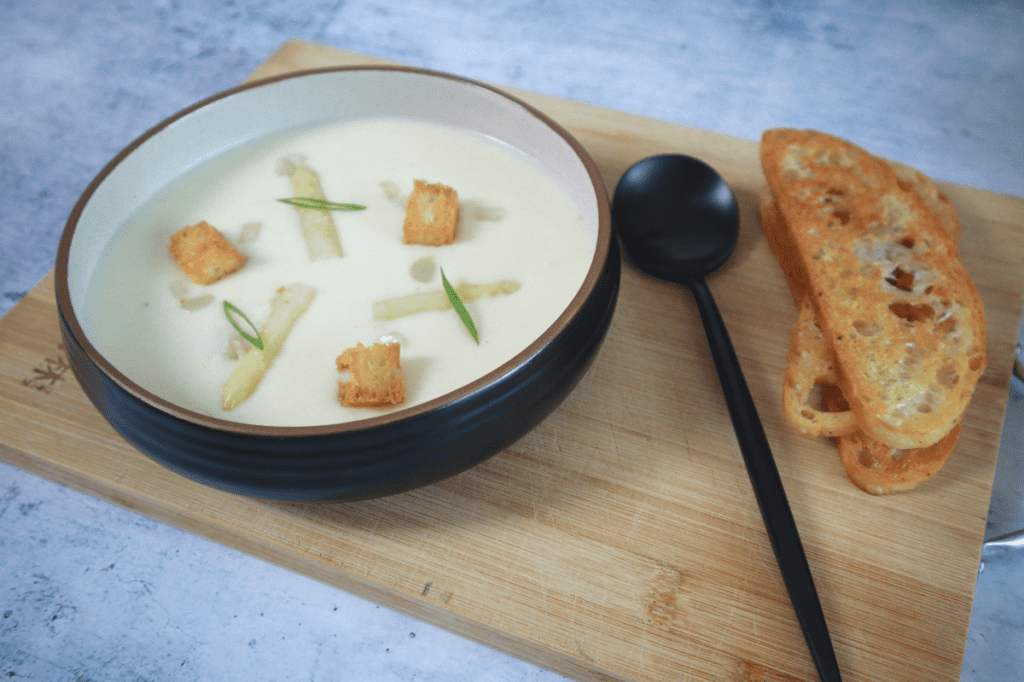 Special soups can also be budget friendly when using cut offs. This delicious asparagus velouté screams celebration and is delicious and cost effective. The soft tips and croutons as garnish add extra flavour and a crunchy texture.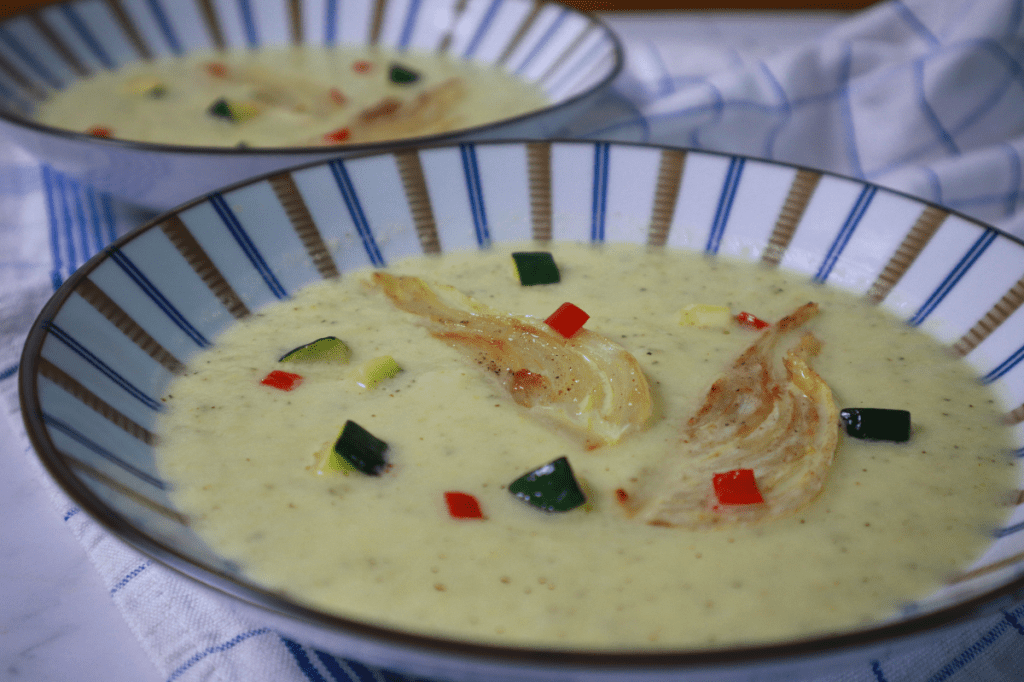 Why not get slightly adventurous and try this surprisingly refreshing combination of zucchini and fennel? The aroma of the fennel is still evident but softened by the zucchini which also works as a thickening agent. It's easy to make and refined enough to wow your guests.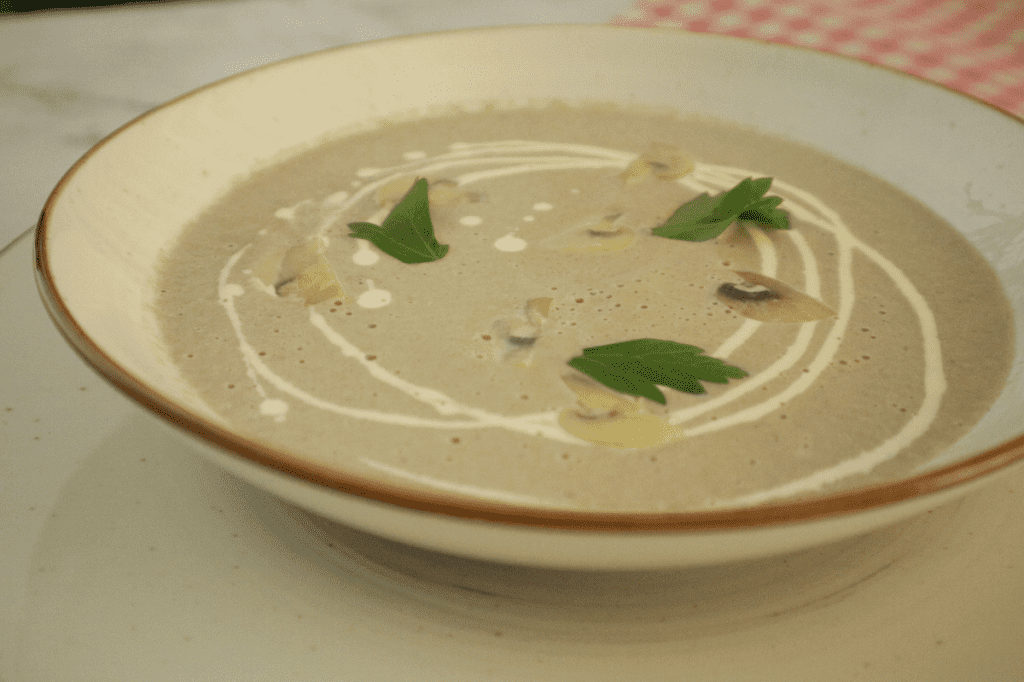 Button mushrooms, stock and cream are the ingredients to make this delicious soup. It works all year-round and is another recipe to make a feast at any time of the year!
Although crémeux translates into creamy, and artichokes are rich in flavour, this soup is light and therefore suitable to serve at any time of the year. The outcome is the same with fresh or canned artichokes.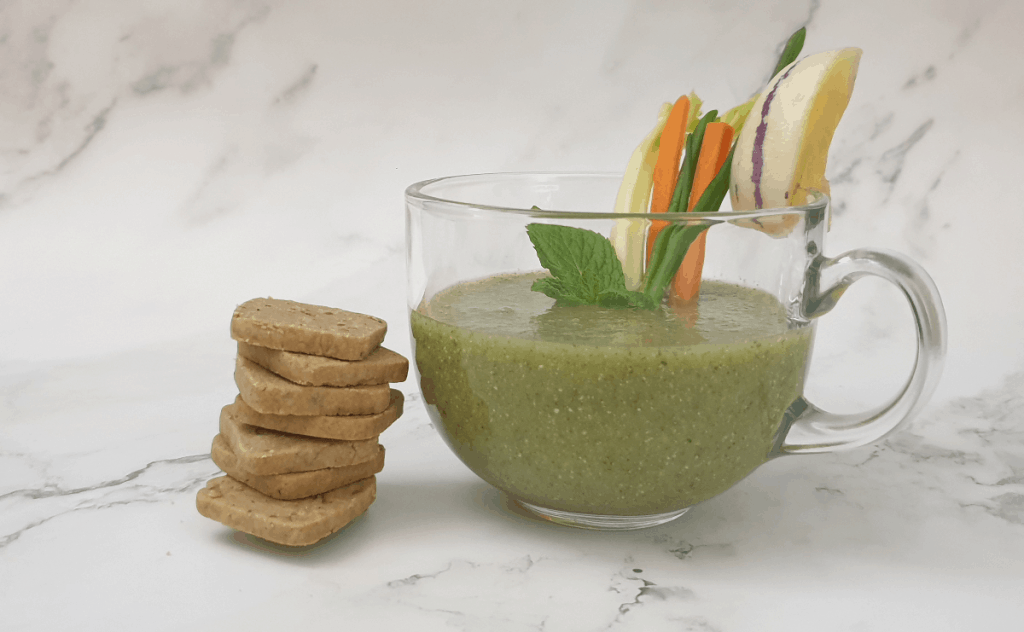 This unusual fruit has a smooth, juicy, and creamy textured flesh which is mildly sweet. The flavour is quite like honeydew melon with a touch of cucumber. There is no need to cook anything to make this refreshing gazpacho.
Pumpkin soup
When we hear pumpkin, we think of Halloween and fall recipes. This soup can be made thick or thin, but this recipe will always be creamy, silky and full of flavour and no doubt will become your favourite pumpkin soup recipe.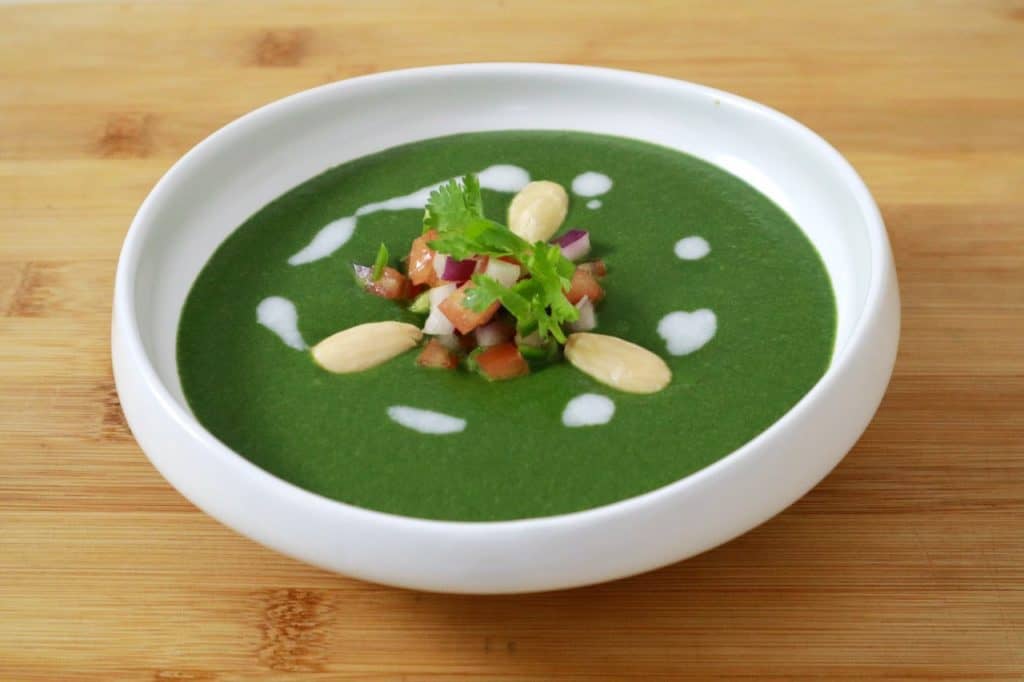 Add some tropical vibe to an easy spinach soup by adding Thai coconut curry. This soup is easy to prepare, and a great way to use humble spinach! The green curry paste and chillies add a spicy kick and will awaken your tastebuds.