The Best Classic Belgian Waffles
Good food doesn't have to mean complicated recipes! This waffle batter is mixed by hand as per my mum's instructions.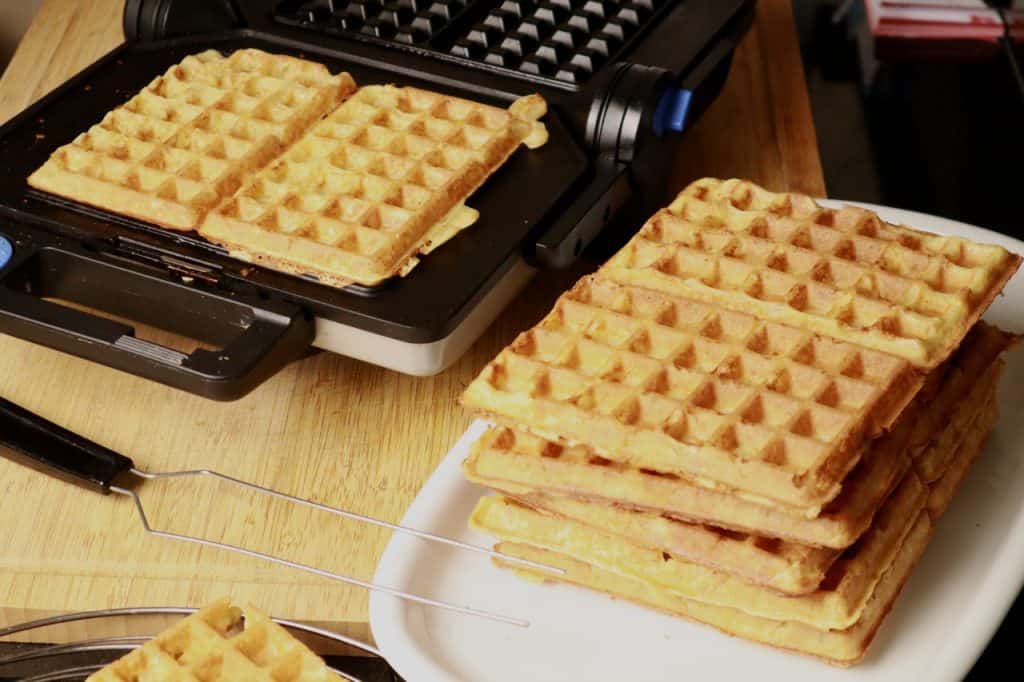 If you have visited Belgium, you have probably tasted great food and the waffles, an essential eat in Belgium! Waffles generally have a good portion of whipped cream, but waffles have deep 'pockets' and are perfect for additional fillings such as butter, sugar, jam, syrup, or fruit coulis. Whatever your choice, there is nothing quite like a classic Belgian waffle.
Origin of Belgian waffles
The waffle has existed since the middle ages but was first presented in Brussels at the World Expo of 1958. Maurice Vermersch, a cook from Brussels then took it to the USA and named it the Belgian Waffle. Over time this delicacy spread around the world and more toppings originated.
Although we Belgians love delicious homemade waffles, we usually save them as a treat or only make them for a celebration with the leftovers sometimes eaten at breakfast.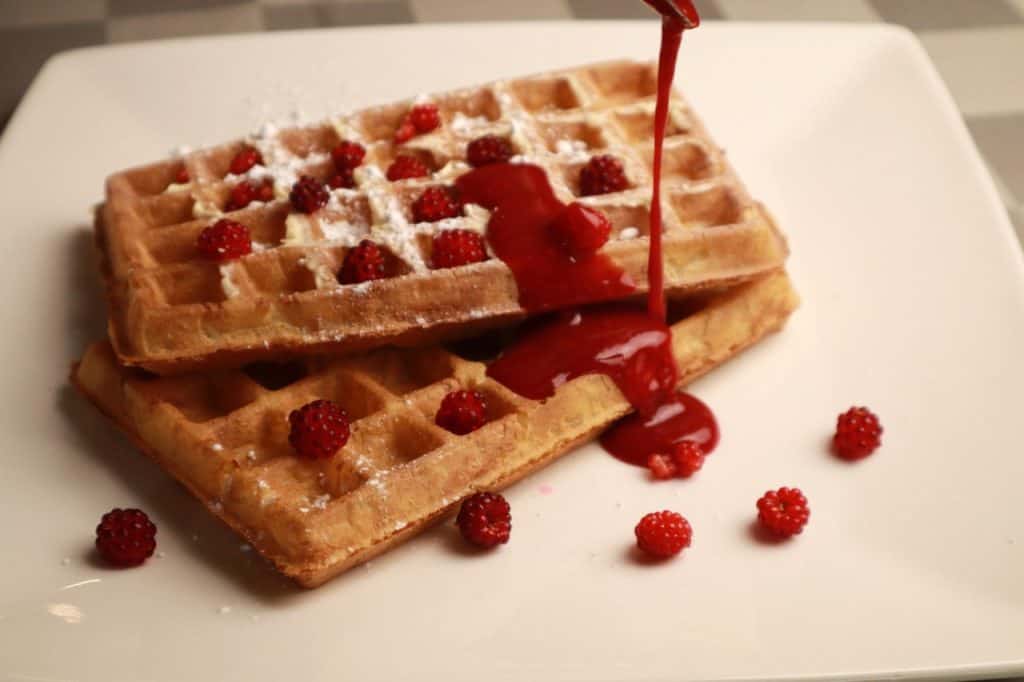 Tips to bake delicious waffles
Lots of fresh yeast is traditionally used to make the batter as it adds the typical yeasty flavour. Yeast also helps the batter to double in volume before baking.
The egg whites are separated from the yolks and beaten to soft peaks before folding into the batter. This creates light, soft waffles with a crispy texture on the outside.
Make sure the waffle maker or waffle iron is hot enough before starting to bake. Rectangular waffles are traditional, but nowadays square and round waffles are available.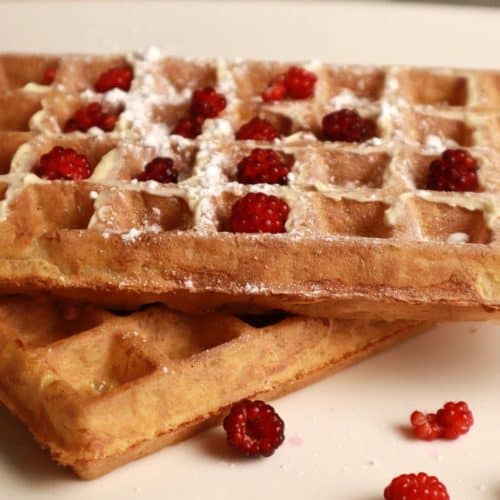 Classic Belgian Waffles
Whatever your choice, there is nothing quite like a classic Belgian waffle
Ingredients
Instructions
Melt the margarine in the milk over a low heat. Add the water to the milk and make sure the temperature reaches only 25-30°C maximum.

Dissolve the fresh yeast with 4 tbsp of the lukewarm milk.

Whisk the egg whites to soft peaks.
Prepare the waffle batter
Combine the flour, vanilla sugar, sodium bicarbonate, brown sugar and egg yolks in a very large bowl or stock pot.

Add the warmed milk gradually to the flour mixture and combine.

Blend the waffle batter with the hand blender to remove the lumps that may remain.

Add the dissolved fresh yeast to the mixture.

To finish, gently mix in the soft peaked egg whites.

Cover the pot with a kitchen towel and let the waffle dough rise for an hour. The batter will remain a liquid but will double in size.

Heat up the waffle iron according to the manufacturer's instructions. Cook the waffle(s) for a few minutes. A perfect waffle will be of a nice golden colour with a slightly crisp bite.
Nutrition for 1 portion
Serving:
1
kg
Calories:
5904
kcal
Carbohydrates:
856
g
Protein:
144
g
Fat:
207
g
Cholesterol:
199
mg
Sodium:
5653
mg
Fiber:
30
g
Sugar:
88
g
Vitamin A:
8926
IU
Vitamin C:
0.4
mg
Calcium:
1539
mg
Iron:
48
mg
Tried this recipe?
Let us know how it was! #culinaryambition