Behind the Scenes: What to Do Before Publishing a Recipe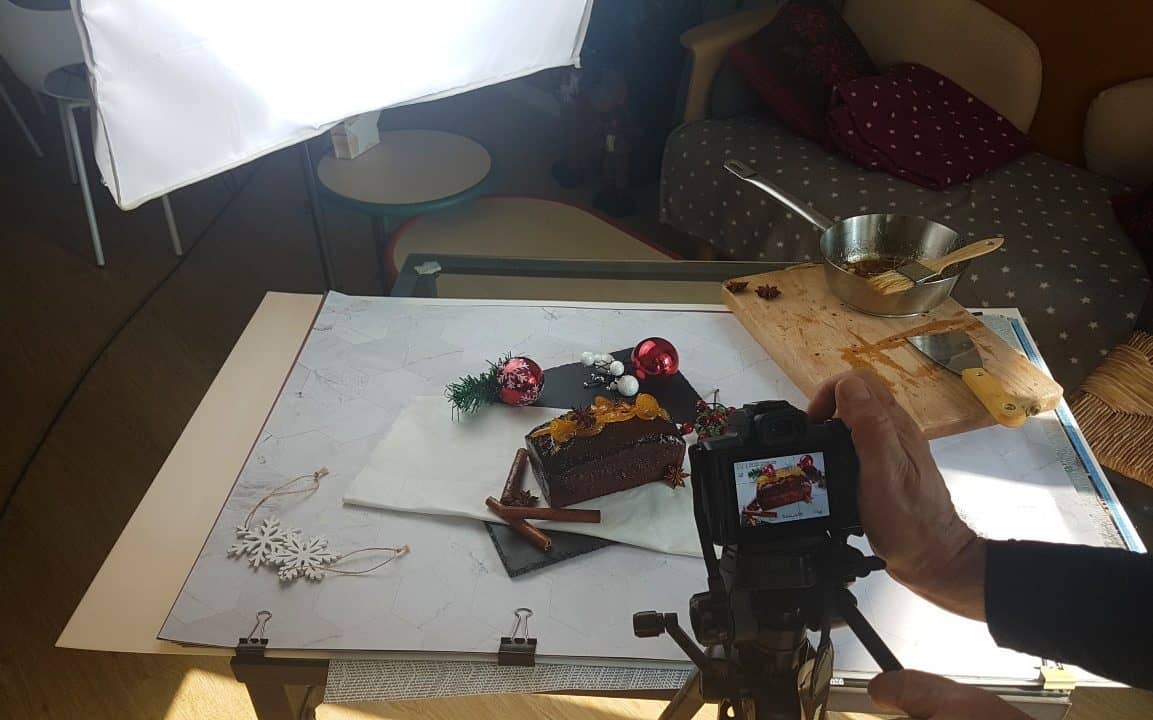 We love to cook and sharing our culinary experience and knowledge is our mission. Let us take you on a tour behind the scenes and share our activities before publishing a recipe. The process is time consuming, but we take pride and satisfaction in serving you accurate information, so you can replicate the recipe. Today, we welcome you to our kitchen! Here is our step by step guide.
Planning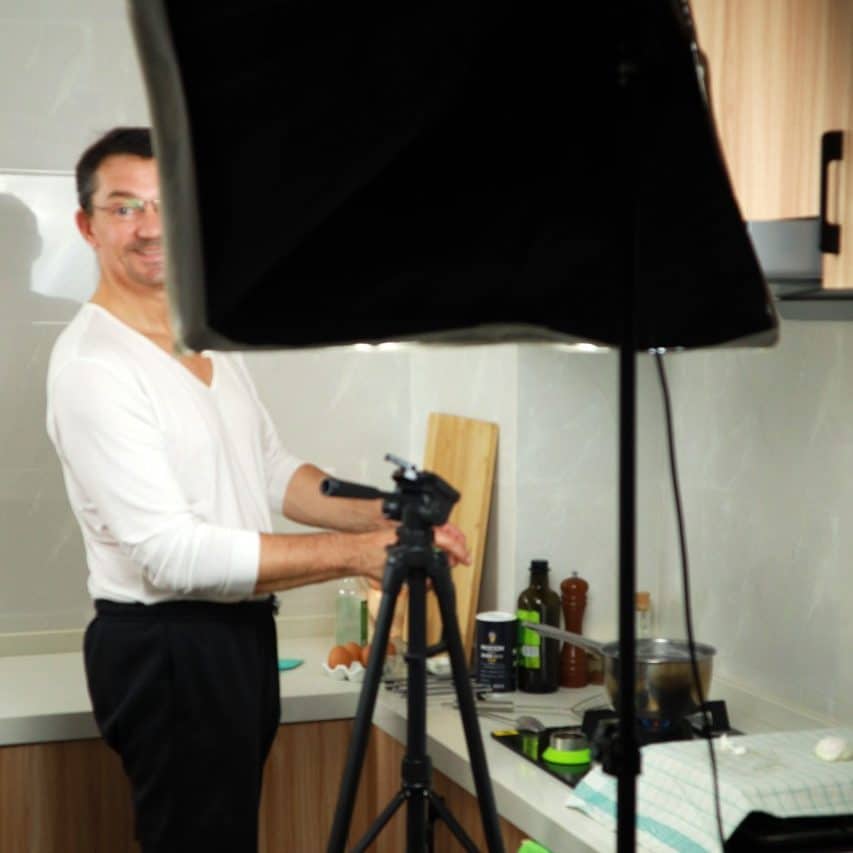 You already know that we like to cook from scratch, using seasonal and local products, wherever we are in the world. As we are currently living in Shanghai in China, we have access to a constant variety of produce. We don't need to plan too far in advance since there is a daily supply of fresh products and everything is usually available on the day.
We take care to pair ingredients, but also highlight ingredients that will shine all by themselves. Keeping this in mind, we also listen to our followers and insert requested recipes as much as possible. We are conscious that many of you might be beginners in the kitchen too, so we offer a variety of recipes for beginners and those with more skills.
Another part I like to incorporate into our planning is free time with my wife to cook and share recipes. She has a full time role taking care of our blog, writing articles, designing, strategizing, and promoting. I work full time as a culinary instructor at Le Cordon Bleu institute, another wonderful way of sharing my skills. So, finding time together after my regular job is essential to allow us to create, shoot and optimise the recipes. We try to work efficiently and usually shoot several recipes at a time.
Recipe creation and development
With all our years of experience we don't need to search for ideas, but we like to add twists to our recipes and add tips on how to substitute ingredients. We have lived remotely and know that ingredients are not everywhere readily available or easy to find.
We want beginner cooks to have the same passion for cooking as us and consequently we always share the correct preparation and cooking times as well as the correct amount of ingredients. We take care to weigh and measure everything for your convenience. From grams to tablespoons and from kilos to cups, everything must be right.
The photoshoot
We have undertaken a food photography course and invested in high quality equipment to produce the best possible pictures. As our kitchen is a small and dark area, we have also invested in extra lighting. Our professional Canon camera does a fantastic job and when using the right settings and light, pictures don't need a great deal of editing.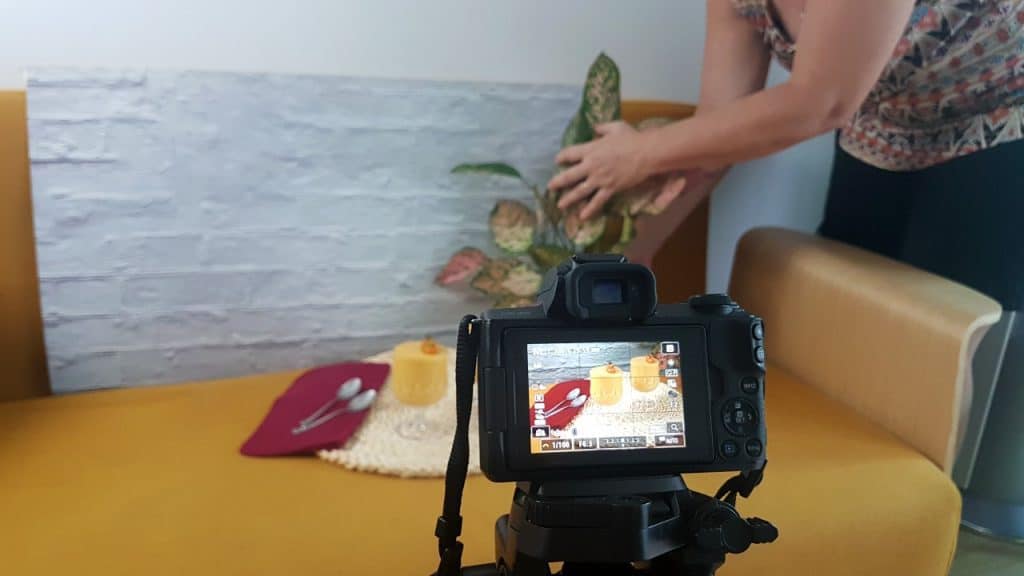 We usually have our recipe plan ready and shoot every part of the dish to appear with the instructions. The final shot of each dish usually happens in our living room. The plating of the food or styling is important because we eat partially with our eyes. Depending on the dish, we might extend the styling around the dish, or leave it as it is.
Editing, writing and proofreading
As we have good equipment, we don't often have to edit our pictures. However, we sort through all photos taken and select the ones that give clear views of the recipe steps. A few pictures might need extra light and others may need cropping, but these are straightforward tasks. The photos also need resizing to ensure quick loading when clicking on the recipe links in the blog.
The recipe is usually ready before the photoshoot, but afterwards we might have to change the measurements as we may adjust during the cooking process. In addition to the method, we like to share details about certain products or cooking techniques, and sometimes highlight our travelling adventures and culinary memories. Most importantly all information must be correct, informative, fun to read for you and without too much waffle.
We are lucky enough to have Lucy, a dear friend who proofreads everything we write. She corrects where necessary and gives honest feedback. We know that when she loves a recipe or finds an article interesting and educational, it will be a hit with many of our readers!
Publishing a recipe
It is always a good feeling when a recipe is organised, uploaded, published and shared on our social media channels, Facebook, Instagram, Pinterest and Twitter. We love receiving your feedback and appreciate that our recipes are cooked in kitchens around the world.
Thank you all for your constant support. Don't hold back, stay in touch and as always let us know your recipe wishes and culinary questions. Keep sharing your culinary creations #culinaryambition! We'll feature them on our social channels.