How to Turn Your Baking Hobby into a Successful Business
Starting a bakery or any other business can be an exciting and rewarding venture. Whether you're looking to open a small neighborhood cupcake shop or launch your own large-scale commercial baking empire, the key to success is having a well-thought-out plan in place. A solid business plan will guide you as you make important decisions about the concept, including what products to offer, how much inventory to purchase, and which marketing strategies are best for reaching your target audience. With dedication and hard work, it's possible to turn your baking dream into reality.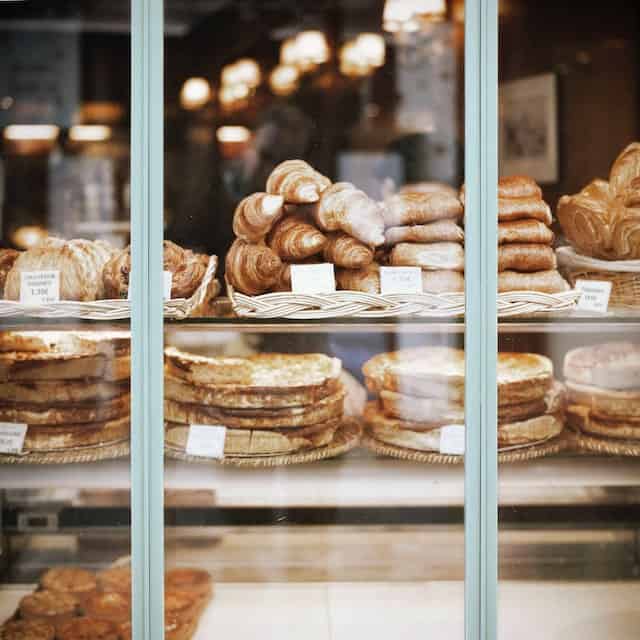 Develop a solid business plan
A well-crafted plan is essential for any business. Not only does a good business plan help you gain the financing necessary to start, but it also helps you define and measure success. It should include information about the initial investment required, startup costs, target market customer profile, operational plans for running the business as well as a financial plan that outlines projected sales, expenses, and profits.
Your business plan should be based on realistic assumptions and should be reviewed by an attorney and a business professional to ensure accuracy. Additionally, it is also important that your plan reflects your unique competitive advantage, as well as any unique challenges you may face in starting a bakery.
Create a marketing plan
Once you have decided on the type of bakery business and while you wait to acquire the necessary permits, licenses, and certifications, it's time to create a comprehensive marketing plan. Traditional strategies such as advertising in local newspapers, radio spots, or billboards still work well but online marketing is a big thing nowadays. Develop a social media presence that can be leveraged to promote your business, as well as engage with customers in meaningful ways. If advertisement is not something you are good at, contact a professional who knows how to target your specific kind of customers and you will get results from this!
Find the perfect location
The right location is essential for successful bakery businesses. Consider factors like rental prices and local competition. You'll also want to consider whether you will be baking on-site or off-site. Depending on local regulations and zoning laws, it may not be possible to bake in all locations. When choosing a location, make sure to research local regulations thoroughly and factor them into your decision.
Next, determine the space you need. How much room do you need for the storage of ingredients? Do you plan on having a seating area? If so, what kind of capacity are you looking for? Consider whether the building has adequate plumbing and electrical systems that can support the bakery's needs.
Finally, consider whether you will be able to access customers from your location. Is it convenient for customers? Does it have good visibility? Will it attract foot traffic? Does it have adequate parking or public transportation options for customers? Finding the perfect spot for your bakery can take a lot of research, but it's the key to setting up a successful business.
Get the right equipment
The first step in starting your business is to purchase the necessary equipment,which may include refrigerators and freezers, ovens, mixers, pans, and utensils. You'll also need ingredients like flour, sugar, butter, eggs, nuts, fruits, and other items depending on what you plan to bake. Additionally, it's important to purchase packaging materials such as boxes and bags, plus a cash register and point-of-sale system. As the Gaux specialists note, buying used bakery equipment can be an affordable way to get started. It can also provide enough equipment to launch your business while you save up for new appliances if needed.
Develop your bakery's menu
Developing a menu is important and you have to keep this in mind while going through every step we mentioned already. When creating a bakery business plan, it's important to come up with a list of products and prices that will appeal to customers. If you're just starting out, focus on a few core items like cupcakes, cookies, and cakes or just choose a few kinds of breads instead of offering an impossible range of products. It's generally easier to start with a smaller menu before expanding. Once you've determined your core offerings, consider what unique items you can offer to help differentiate your bakery from the competition.
When pricing products for a bakery business, it's important to think about both production costs and demand. Add up how much your ingredients cost, how long it takes to make each item, and factor in overhead costs like rent and utilities. When determining the final price, think about what customers are willing to pay for your products. Keep in mind that pricing too low can be just as damaging as pricing too high—doing either could cause customers to perceive the quality of your products as lower.
After running the business for a while, menu engineering is very important. This fancy word means you will need to check what sells well or not, but the most important thing to learn from it is whether to change the menu and what to adjust in terms of recipe, ingredients, or even choose different suppliers.