Easy 4th of July Foods ideas to Celebrate in Style
Special days and commemorative days call for celebrations, especially if it's a public holiday when the whole family is available and in a festive mood! 4th of July or Independence Day in America is one such date on the annual calendar that calls for family, food, and festivities. Be it attending the local parade, viewing the fireworks, chilling at home, or get-togethers with friends and neighbours. And of course, there is never a celebration without scrumptious, delicious food.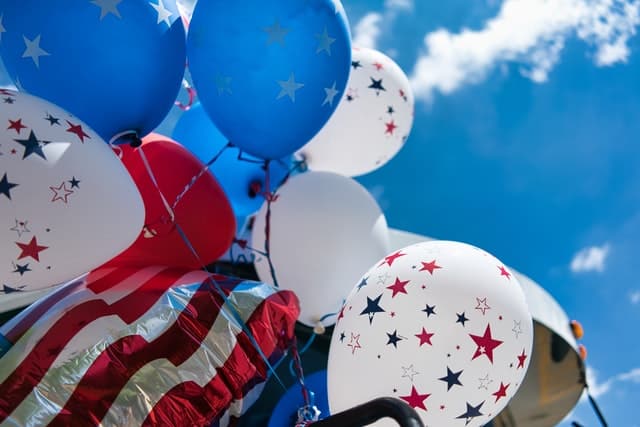 If you're in the mood to level up on the festivities this 4th of July, here are some ideas; some new, some adapted and some traditional! It's always nice to bring in the colours of red, white and blue. While this may be easy for some foods, it is a bit trickier for others so, read on till the end for some handy tips.
Backyard barbecue
As it's the middle of summer, the most traditional, and easiest option, is to bring out the BBQ on the family patio. Beef burgers, hot dogs, sausages, ribs, corn-on-the-cob, and steaks can all be cooked on flaming charcoal. The sides to accompany these barbecued beauties are the usual plethora of favourite salads such as potato salad, pasta salad or a fresh green salad with seasonal summer vegetables.
For the carb content, a large basket with a variety of bread and buns suffices well. Not to forget the drinks that are essential to the festive mood – a basic bar with beer and soda, and fancier versions with jugs of fruit punch, sangria, mojitos and frozen margaritas. Good meals need to finish with delicious desserts as well. Wholesome chunky chocolate brownies, Rice Krispie treats, a gooey apple pie or large portions of the family's favourite ice cream flavours are perfect.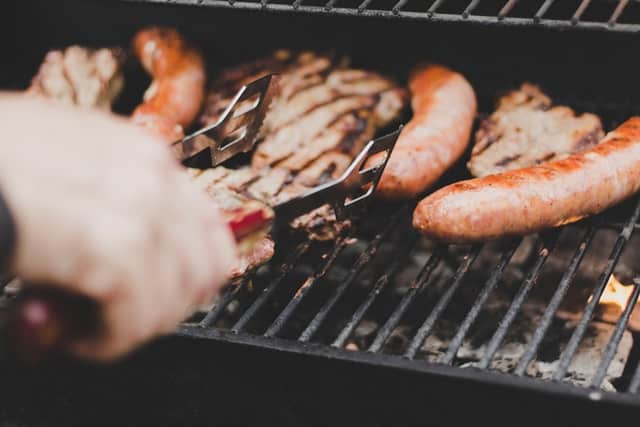 Formal feast
A variation of 4th of July festivities for those who enjoy an evening indoors in cooler environments is having a sit-down formal feast served in courses. The traditional foods for the 'date' can be tweaked in many ways for a meal with formal crockery and cutlery. The beer and soda are swapped for wine and fancy cocktails with blueberry or strawberry to bring out the red-blue-white colour theme. The simplest one is a clear cocktail of gin or vodka mixed with sprite or sugar syrup with red raspberries and blueberries. If blue Curaçao is available, go ahead and use that for cocktails to get a nice azure drink. Appetisers and salads could have a touch of red with beetroot, red cabbage or tomatoes, a ray of blue with blue cheese, and white with radish, onions or mushrooms. Mains can be a nice juicy fillet steak, or lamb with sides of roasted red potatoes, cauliflower florets, and sautéed red cabbage (which when cooked has shadows of blue). Dessert could be as simple as an ice-cream sundae in red, blue, and white, or if you feel a bit fancier, a trifle pudding with strawberries, raspberries and blueberries. Finish off the meal with a leisurely after-dinner drink of blood-red port wine that has sweet notes of caramel and vanilla, or some ice wine, or a glass of sherry. It will certainly be a celebration to remember!
Picnic packages
You can never go wrong with a picnic celebration for any holiday or festival that falls in summer! Prepare the checked blankets, picnic baskets and some games and get outdoors to the park, seaside or mountains. Food in the picnic hamper can be quite like the barbecue items mentioned above but tweaked to cooked versions if a grill isn't available at the picnic location. Ideally, picnic foods should be easy to eat and tasty at room temperature. Sandwiches are always a crowd pleaser especially if it's the favourites like ham and cheese, roast beef, tuna, jelly and peanut butter. Hot dogs and mini sliders are popular foods too at picnic parties. Pack up ingredients for a charcuterie board and assemble it once you reach the picnic venue. It's great to have a variety of ham, salami, and hard cheeses like cheddar or gouda, smoked cheese, brie, crackers, olives, cherry tomatoes, almonds, walnuts, figs, and breadsticks. Red and white wine along with beers and juices ensure the liquid diet. Hearty desserts like granola bars, cookies, cupcakes and muffins help those with a sweet tooth to stay happy!
4th of July food in colours
Whatever you finally decide to put on the menu for the day, the following list will help in choosing the special ingredients to get the festive colours of the 4th of July.
Red foods
Cherries, strawberries, raspberries, tomatoes, beetroot, red peppers, apples, red rice.
Blue foods
Blueberries, purple cabbage (turns bluish purple when cooked), blue corn, borage flowers, butterfly blue pea flower (often used to make blue coconut sticky rice), blue (purple) potato, blue cheese.
White foods
Cauliflower, white radish, mushrooms, milk, yoghurt, tofu, cottage cheese, feta cheese, white eggplant, pear, potatoes, fennel, celeriac, pasta, fox nuts, dragon fruit, litchi, white rice.